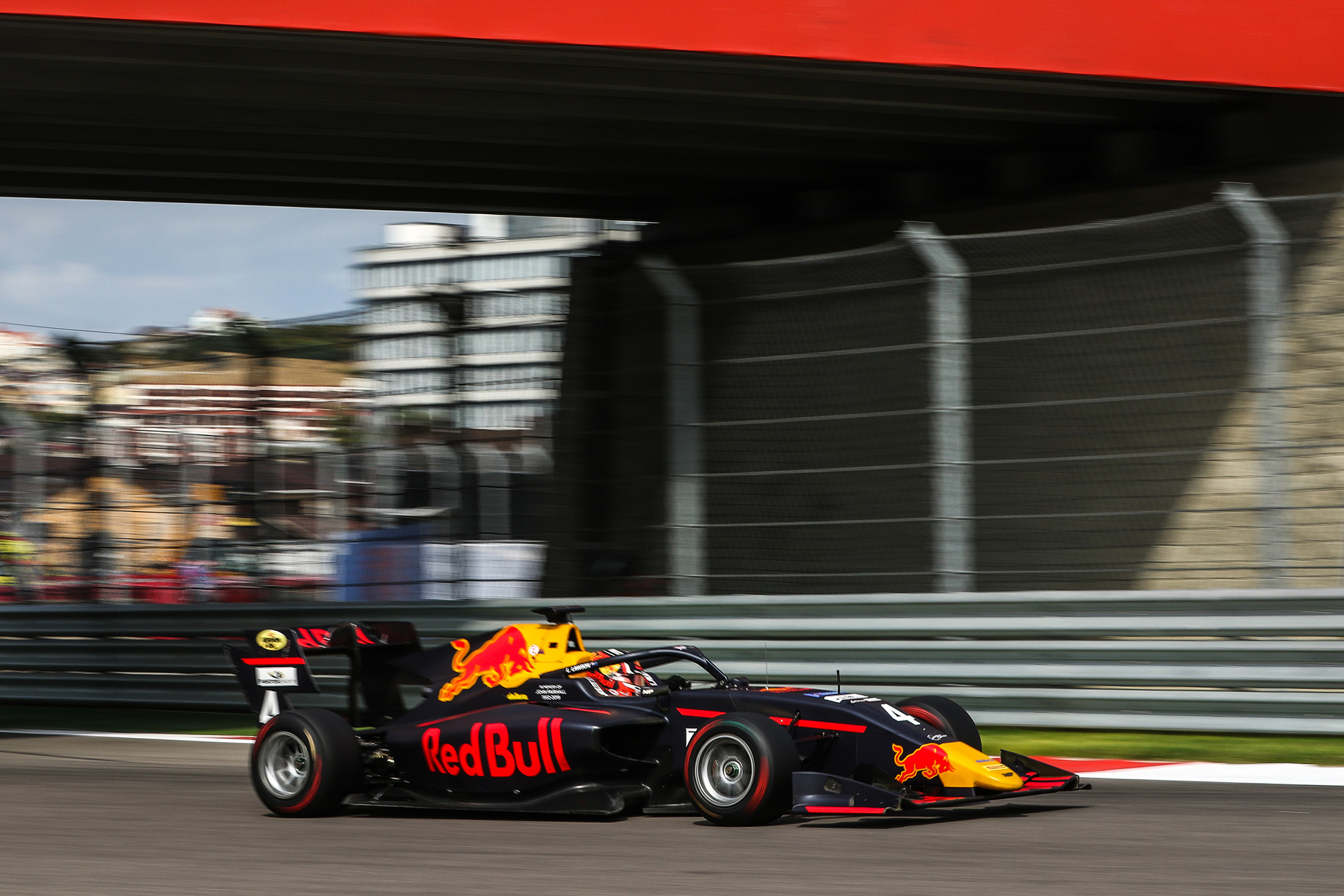 Lawson confirmed for Macau Grand Prix
Red Bull Junior driver Liam Lawson has been entered in next month's Macau Grand Prix and will race for MP Motorsport, the same team he drove for in the inaugural FIA F3 season in Europe.
First staged in 1954, the Macau Grand Prix will be contested for the first time by the new halo-shod FIA F3 cars and a few changes have been made to the tight, twisty street circuit to accommodate them.
The Macau race is an iconic event and a much sought-after trophy by young, aspiring single-seater drivers. Two of the biggest names in the sport have their names on the trophy, Senna and Schumacher. One of the most challenging circuits in the world, the 6.2km track is little more than seven metres wide at the narrowest stretch. It is also the only GP event in the world at which both cars and motorcycles take part.
"Obviously Macau is a very interesting track, super fast, very tight, surrounded by walls and dangerous," said Lawson. "I think it's going to be very different in this car rather than past years, but it will be very fast with us having DRS."
The 17-year-old Kiwi has previous success in street racing, winning two races on debut in Australian F4 at the V8 Supercars meeting on the Gold Coast in 2018 and this year he became the first New Zealander since Mike Thackwell in 1987 to win a race at the Pau Grand Prix in France. The tight, narrow street in the southern French city has a character similar to Macau.
"I have raced on a street circuit before, but nothing compares to this place so it's going to be a whole new ball game."
"I've done a couple of sim sessions and even then it was super intense and almost scary to drive around. I think it's hugely important to do it but nothing will compare to driving this place in reality."
With MP Motorsport Lawson managed two podiums and six top-8 finishes the FIA F3 championship. Lawson will be joined in the team at Macau by young Austrian driver Lucas Dunner, who he pipped for the Rookie title in the recently completed Euroformula Open (EFO) championship.
While the circuit will be completely new to Lawson, some of his regular FIA F3 competitors who have been before. But it is the most recent winner, Daniel Ticktum, who is creating the most interest.
Winner for the past two years in the older F3 car, like Lawson drove in EFO, Ticktum hasn't raced the new halo-car. He went to Super Formula in Japan instead, but was controversially dropped earlier this year. He will drive for Carlin Buzz Racing in Macau.
A full grid of 30 cars are entered with a mix of regular drivers, returning drivers and some still to be named.
The Macau Grand Prix has a unique programme with two Qualifying sessions for the FIA F3 World Cup, one each on Thursday and Friday, 14-15 November.
Saturday features a Qualification race over 10 laps, the results determining the grid positions for the main 18-lapper, the 66th Macau Grand Prix on Sunday 17th November.