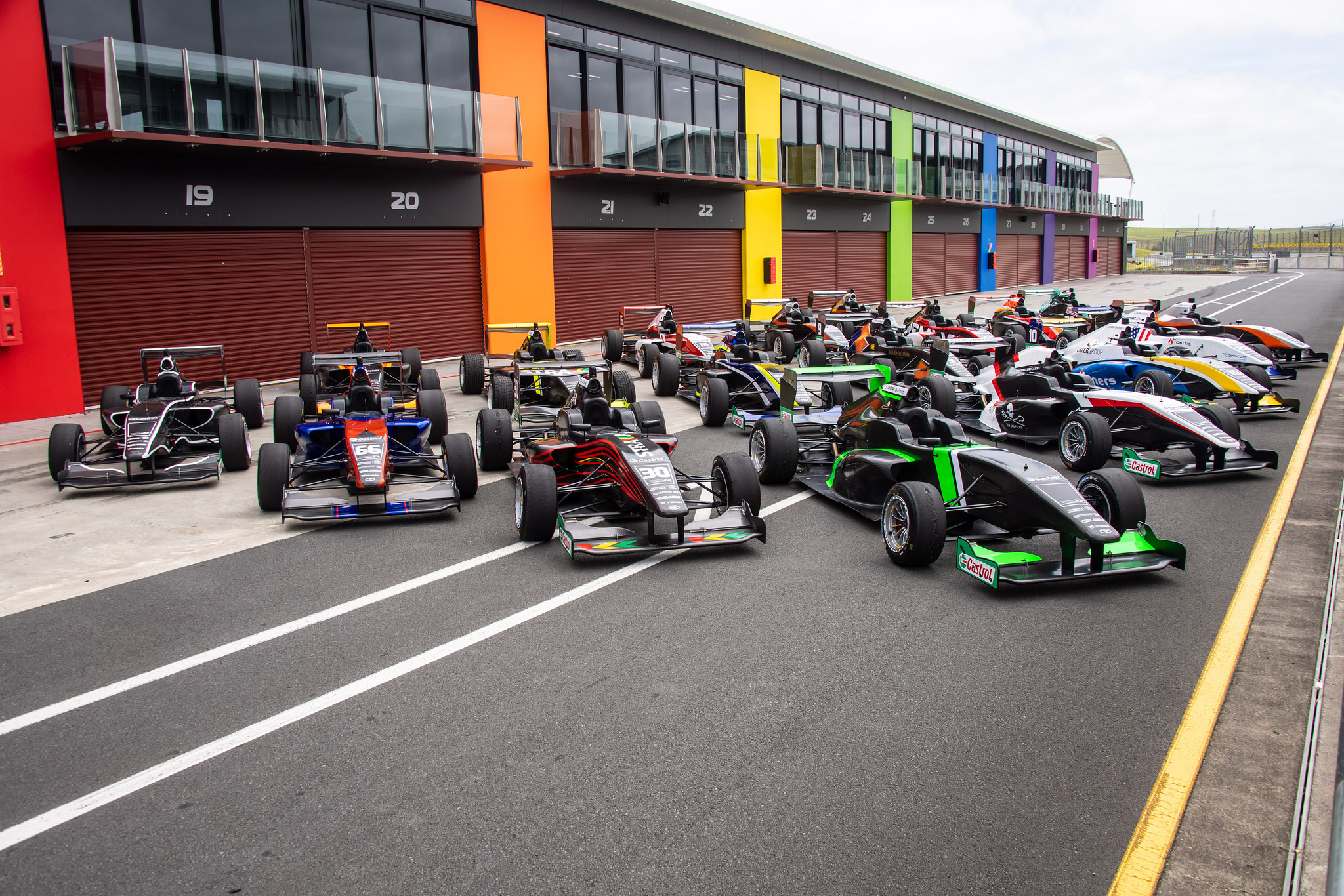 High Stakes for F1 Hopefuls in New Zealand
Three of New Zealand's finest young drivers will take on some of the best in the world for championship honours, and the international spotlight, when the Castrol Toyota Racing Series blasts off this weekend in Cromwell.
The series – which has seen F1 drivers Lance Stroll, Daniil Kvyat, Lando Norris and Brendon Hartley compete over the years – goes up a gear this season when the top five finishers in the series will all gain points towards a Formula One FIA Super Licence.
Highlands Motorsport Park will provide a massive challenge for the high quality field of drivers, who represent up to ten nations from all over the world, including the USA, Russia, the Czech Republic, Belgium, Australia, Japan, South Africa, Austria and  New Zealand. And picking a winner is arguably tougher than ever as the series revs up for its fifteenth straight championship.
No less than eleven graduates of the series have now made it to Formula One as race or test drivers. And it's a cast iron guarantee that those young aces who make a name for themselves this time around – in the 15th anniversary of the Toyota Racing Series – will go on to become household names in one or more of the world's top racing categories.
Four teams, each boasting crews of engineers from New Zealand and Europe with a vast and diverse knowledge base that includes experience from F1, GP2, GP3 and IndyCar, are contracted by Toyota to run identical Tatuus FT-50 single seater cars in the month-long, five round championship.
The cars are meticulously prepared and tested by Toyota New Zealand to ensure they are absolutely alike in every respect, including engine power, before they are released to the teams. After that, it's down to the driver's skills on track and working with the engineers off track to extract every ounce of performance from the state-of-the-art composite car.
Hot tips in this year's field include Mercedes junior driver Lucas Auer, who has already tested current F1 machinery as well as raced for several seasons in the prestigious German touring car series – the DTM. Toyota Scholarship and Formula 4 ace Kazuto Kotaka, Asian Formula 3 champion Raoul Hyman, a returning Cameron Das from the USA and young Aussie gun Calan Williams are hot prospects too. And then there's three very fast Kiwis, all of whom will be solely focussed on winning.
Marcus Armstrong had the title slip from his grasp on the last lap of the last race last season and will be out to right that wrong as he marches towards the bigger single seater formulae this year. Liam Lawson is a couple of steps behind him in experience, but has won in Formula 3 already and is eager to prove his skills in the Toyota. A series win for him at home could provide a massive boost to his single seater aspirations. And then there's Brendon Leitch, the most experienced driver in the FT-50 car, beginning the year with two tracks he knows exceptionally well. A good start to the championship could put him in a very strong position in the now familiar yellow ITM car.
It all begins at Highlands Motorsport Park in New Zealand's South Island before moving to the world's most southern circuit, the sweeping and challenging Teretonga, a week later. It then moves to New Zealand's North Island with events at Hampton Downs in the Waikato where the winner will take home New Zealand's oldest motorsport trophy, the New Zealand Motor Cup  before the penultimate weekend at the Bruce McLaren Motorsport Park, Taupo, the former A1GP circuit. The championship concludes on February 10 at Manfeild Circuit Chris Amon with the New Zealand Grand Prix, which along with Macau's Formula 3 race is one of only two FIA recognised Grand Prix events outside of the Formula One World Championship.
ENTRIES
5         TBC, mtec Motorsport
7          Raoul Hyman, South Africa, Giles Motorsport
8          Marcus Armstrong, New Zealand, M2 Competition
9          Petr Ptacek, Czech Republic, Giles Motorsport
10        Liam Lawson, New Zealand, M2 Competition
11        Jackson Walls,  Australia,  mtec Competition
12        Artem Petrov, Russia, M2 Competition
16        Thomas Smith, Australia, Giles Motorsport
21        Dev Gore,  United States, Giles Motorsport
22        Lucas Auer, Austria, M2 Competition
28        Cameron Das, United States, M2 Competition
30        Esteban Muth, Belgium, M2 Competition
36        Kazuto Kotaka, Japan, mtec Motorsport
54        Calan Williams, Australia,  mtec Motorsport
66        Parker Locke, United States, Victory Motor Racing
86        Brendon Leitch, New Zealand, Victory Motor Racing
2019 Castrol Toyota Racing Series
January 12-13 – Dorothy Smith Memorial Cup – Highlands Motorsport Park, Cromwell
January 19-20 – Spirit Of A Nation Trophy – Teretonga Park, Invercargill
January 26-27 – NZ Motor Cup – Hampton Downs Motorsport Park, Waikato
February 2-3 – Denny Hulme Trophy – Bruce McLaren Motorsport Park, Taupo
February 9-10 – New Zealand Grand Prix – Manfeild Circuit Chris Amon, Feilding
Caption:  The cars await their drivers as the first major international single seater series of 2019 is set to go.
Picture Bruce Jenkins.
Release: Toyota Racing NZ