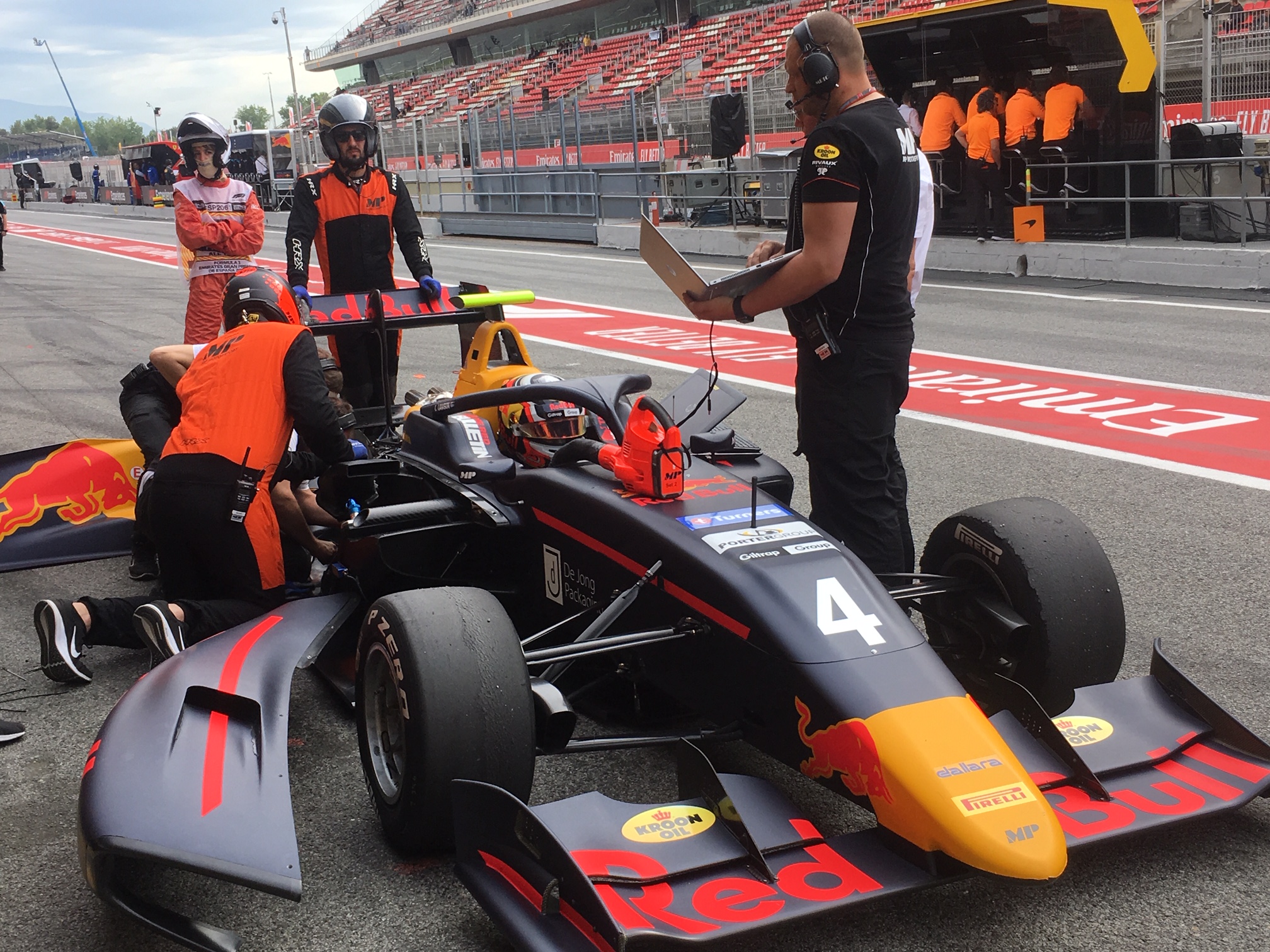 Good race pace some consolation for Lawson
Liam Lawson showed good race pace in his opening round of the FIA F3 championship even though he was forced to start from near the rear of the grid in both races at the Spanish F1 Grand Prix in Barcelona.
Car issues in qualifying and in the opening race saw the Red Bull Junior driver uncharacteristically start at the back of the 30 car field, even though throughout pre-season testing he had run inside the top 10.
In both races he recorded times consistently around fifth place, and although he finished 17th from grid 29 in the final, passing is not easy in the all new halo-shod cars.
"Car pace was really strong so there are positives to take into the next round at Paul Ricard (France) but we still have work to do," said the 17-year-old Kiwi champion.
Without qualifying inside the top 10 Lawson was never able to run with the front group of drivers.
"We still don't really know where we are with the car but if we can qualify well we'll be in a better position at the next round."
With no further testing allowed outside of the race weekends, teams only have a 45-minute practice session at each round to sort their cars before qualifying begins.
Lawson is the youngest driver in the series, and has the least amount of experience with this type of car, so it's a big learning curve for him to be on race winning pace.
Driving for Dutch-based MP Motorsport, Lawson is also juggling two European championships in two completely different race cars.
Although he is leading the Euroformula Open (EFO) championship for the older Formula 3 cars, he is yet to score championship points in the Formula 1 feeder series.
Lawson's attention now switches back to EFO this coming weekend when he takes part in the Pau Grand Prix in southern France, driving for German team Motopark.
Backed in both series by the Red Bull Junior programme, Lawson is also supported from New Zealand by the Porter Group, Turners, and Giltrap Group.
Caption:   Liam Lawson competed in the debut of the all-new FIA F3 category in Spain as part of the F1 Grand Prix at Barcelona.