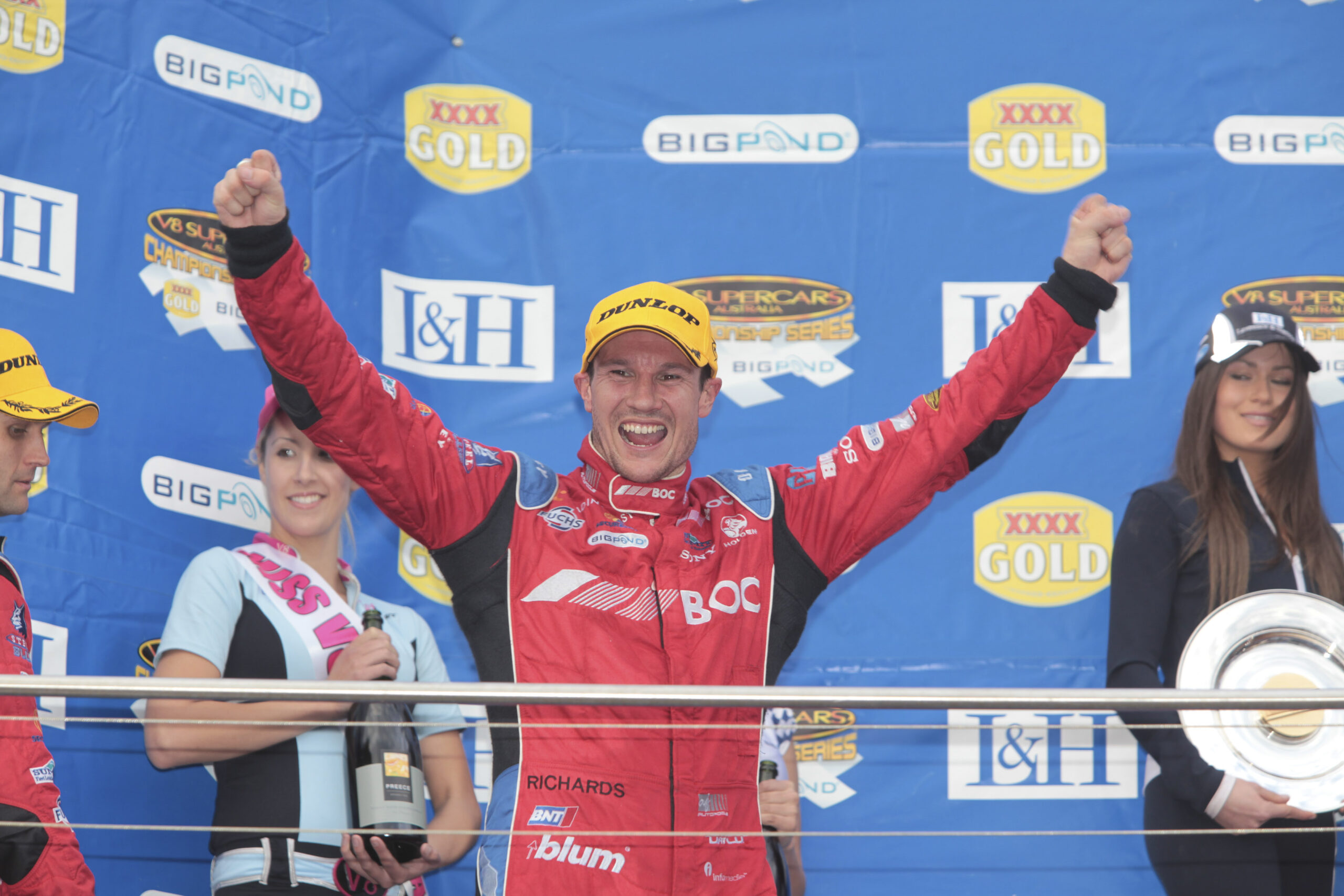 Drivers to Vie Jason Richards Memorial Trophy
Drivers in the BNT V8s Championship will compete for a special trophy, when the series visits the South Island in January.
Jason Richards was a well-regarded driver by his peers on both sides of the Tasman and competed in the Australian Supercars Championship for ten years, before passing away from adrenocortical carcinoma – an aggressive form of cancer.
Richards was a three time New Zealand Touring Car Champion and since 2012 the Jason Richards Memorial Trophy has been awarded to drivers in the New Zealand V8 Championship.
Such was the popularity of the driver amongst his peers there are actually three trophies.
A trophy is awarded at the New Zealand round of the Virgin Australia Supercars Series, while another is contested at Nelson's KartSport club.
The BNT V8 / New Zealand Touring Car trophy has been previously won by Jason Bargwanna in 2012, 2014 & 2015 with Nick Ross winning it in 2013. It has not been awarded since 2015.
For Ross, who raced against Richards in karts as a teenager, the trophy has special meaning amongst drivers.
"Jason was such a great guy and was so hard to beat on track.  He always had a great persona, and you'd hardly ever not see him smiling," said Ross.
"When he passed away, a group of us who all raced against him at some stage in our careers wanted to do something in his memory, so we created this trophy. Which traditionally has been contested at the Taupo rounds.
"It would be awesome to win it again this season."
For the 2018/19 BNT V8s Championship, the trophy will be awarded to the driver with the most accumulative points following Round Three at Highlands Motorsport Park (January 12-13) and Teretonga (January 19-20).
Drivers in both Class One and Class Two are eligible.
Caption: The late Jason Richards.
Photo credit Mark Horsburgh.