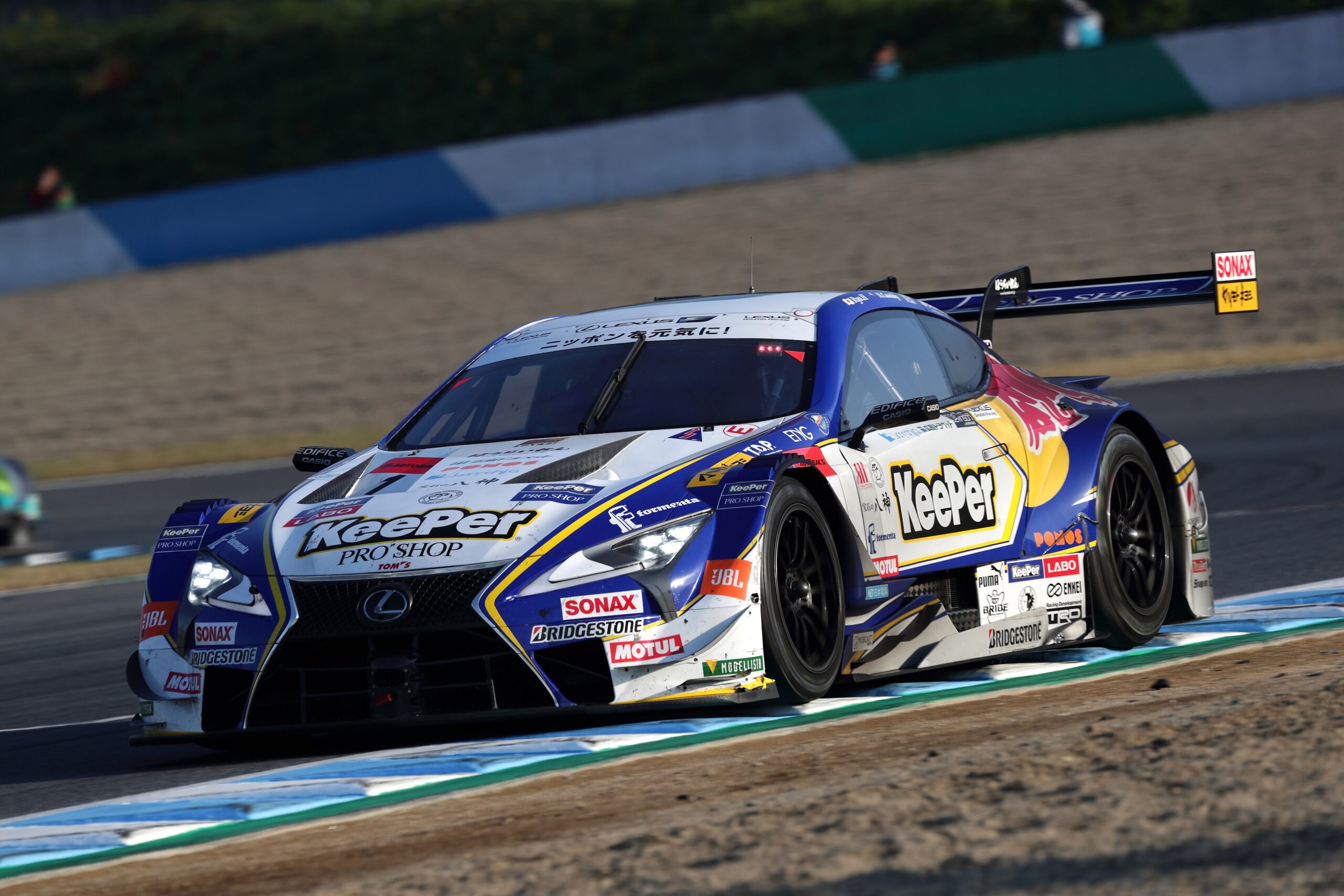 Cassidy runner-up in Super GT series
For the second time in a fortnight Nick Cassidy has had to swallow the bitter pill of finishing runner-up in both of Japan's premier motor racing series.
With co-driver Ryo Hirakawa the pair's Lexus LC500 finished just 1.5 seconds behind 2009 Formula 1 World Champion Jensen Button and his co-driver Yamamoto Naoki.
The two teams went into the 250 kms race at Twin Rings Motegi yesterday tied on points, with Cassidy and Hirakawa – both 24 years-old – having a chance to defend the title they won last year.
In the tense closing laps Hirakawa closed down the seven seconds advantage Button had after the pit stops, but could not get quite close enough to really challenge the Englishman.
That was enough to give Button his first title in nine years, with Cassidy and Hirakawa finishing three points behind.
Two weeks ago, Cassidy finished just six tenths of a second behind Naoki at the final round of the Super Formula Championship, to lose that title race by the even narrower margin.
An obviously "gutted" Cassidy has still had a great season. In just his second year in Super Formula – rated as the equal of IndyCar – he finished second in a field that included several former Formula 1 drivers.
In three years of Super GT he has now finished fourth, first and second, again against a field of vastly more experienced drivers.
Button qualified ahead of Cassidy who started sixth and picked up a place in the early laps.
With other teams stopping sooner for new tyres, Cassidy was up to second behind Naoki, when they finally both stopped on lap 29 of the 53-lap race.
Button re-joined in third, but Hirakawa was only eighth. By the time he got up to fourth, the gap to Button was seven seconds. Cassidy's partner reeled the difference in and going into the last five laps they were only a couple of car lengths apart as they threaded their way through lapped traffic.
Hirakawa could not get quite close enough to attempt a passing manoeuvre and when the traffic cleared, Button was able to gain a slight advantage to finish third.
The race was won by fastest qualifier Tomonori Nojiri and Takuya Izawa, who finished third in the series
Results. – Motegi 250 kms, Round 8, Super GT Championship
1, T Nojiri, T Izawa (Honda NSX) 53 laps;
2, H Ishiura, Y Tachikawa (Lexus LC500) 1.806 seconds behind
3, J Button, Y Naoki (Honda NSX) 8.096;
4, N Cassidy, R Hirakawa (Lexus LC500) 9.672;
5, K Yamashita, K Kunimoto (Lexus LC500) 23.171;
Points:
1, Button, Naoki, 78;
2, Cassidy, Hirakawa, 75;
3, Nojiri, Izawa, 71.
Media release: Toyota Racing