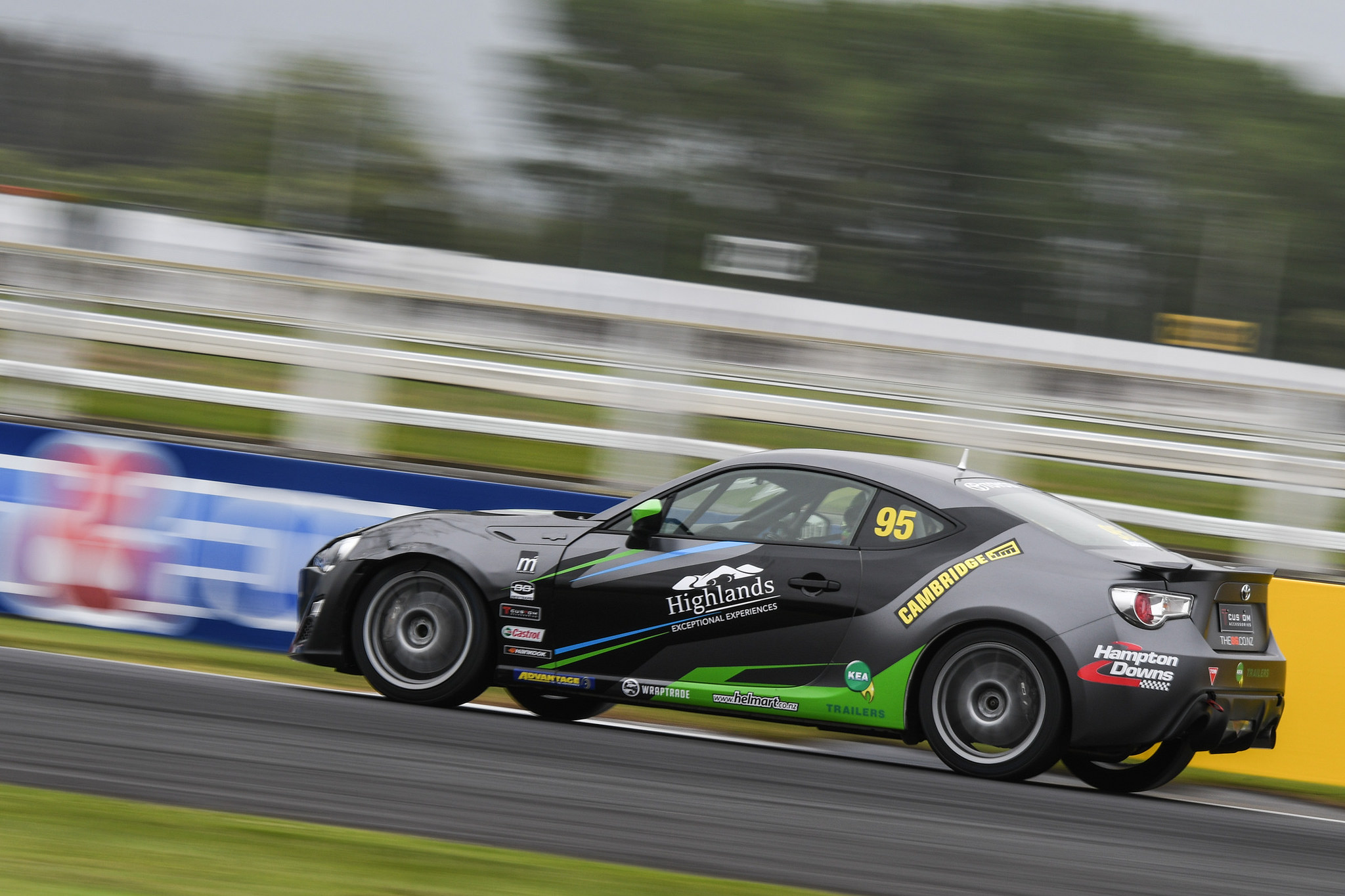 Weekend of learning for Davison
It was a weekend of learning for 13-year-old Toyota 86 Championship driver Connor Davison of Cambridge, following the first round at Pukekohe last weekend.
Davison's weekend was hampered early on by a small crash in qualifying, meaning he had to start from the back of the grid for the first race. But despite the error, Davison says it is all part of the learning process in his rookie season.
"It was a small error from me. The track was still a bit damp from some earlier rain and on the first lap with cold tyres I hit the kerb into Turn 2 and nudged the wall. The damage wasn't too bad and we were able to get it fixed and back out on track for the first race," says Davison.
"It is all part of learning but in saying that I would have preferred the opportunity to qualify and see where we were as track position is vital at Pukekohe."
With the damage minor and the car repaired, Davison was able to make the grid for the three races over the weekend and get his rookie season underway.
Davison had some expert assistance at Pukekohe with driver coaching and engineering from former champion, Tom Alexander. Davison said the more experienced driver's input and knowledge was hugely beneficial.
"It was the first time I have had the opportunity to work with Tom," he explained. "I learned so much from him. He is amazing on the data and it is now something I am keen to learn more about. During the Sunday races he also spoke to me through the headset and coached me through the races. That kind of knowledge is important."
Despite the incident during qualifying and the problems that caused, Davison said the weekend still had more positives than negatives. "It wasn't the plan to start at the back for the races and as I said I would have preferred not to, but it was actually probably not a bad thing as I could focus on my starts not worrying what was behind me.
"I definitely improved my standing starts during the weekend and in a couple of races I made positions at the start. The corners I was concentrating on with Tom, I definitely improved on.
"Round 2 is at Pukekohe again, so I am looking forward to getting back there and hope to qualify a lot better next time and be amongst it a bit more.
Backed by Highlands Motorsports Park in Cromwell, the third round of the Championship will be at the South Island circuit and will coincide with his 14th birthday. And as well as having backing from an international track, he also has support closer to home in the form of Cambridge-based Wraptrade and ITM Cambridge. And it's support he is very appreciative of.
"It was great to have Wraptrade and the ITM Cambridge logo on the car at the ITM Auckland SuperSprint. ITM is a great company in Cambridge where I go to school and having local support is awesome as it really feels like the community is behind me. Nathan and Kerry are great people and they have been so encouraging. I look forward to continuing our relationship going forward."
Media release: Toyota Racing
Caption:  Connor Davison learned a huge amount from his first weekend in the Toyota 86 Championship.
Picture: Bruce Jenkins