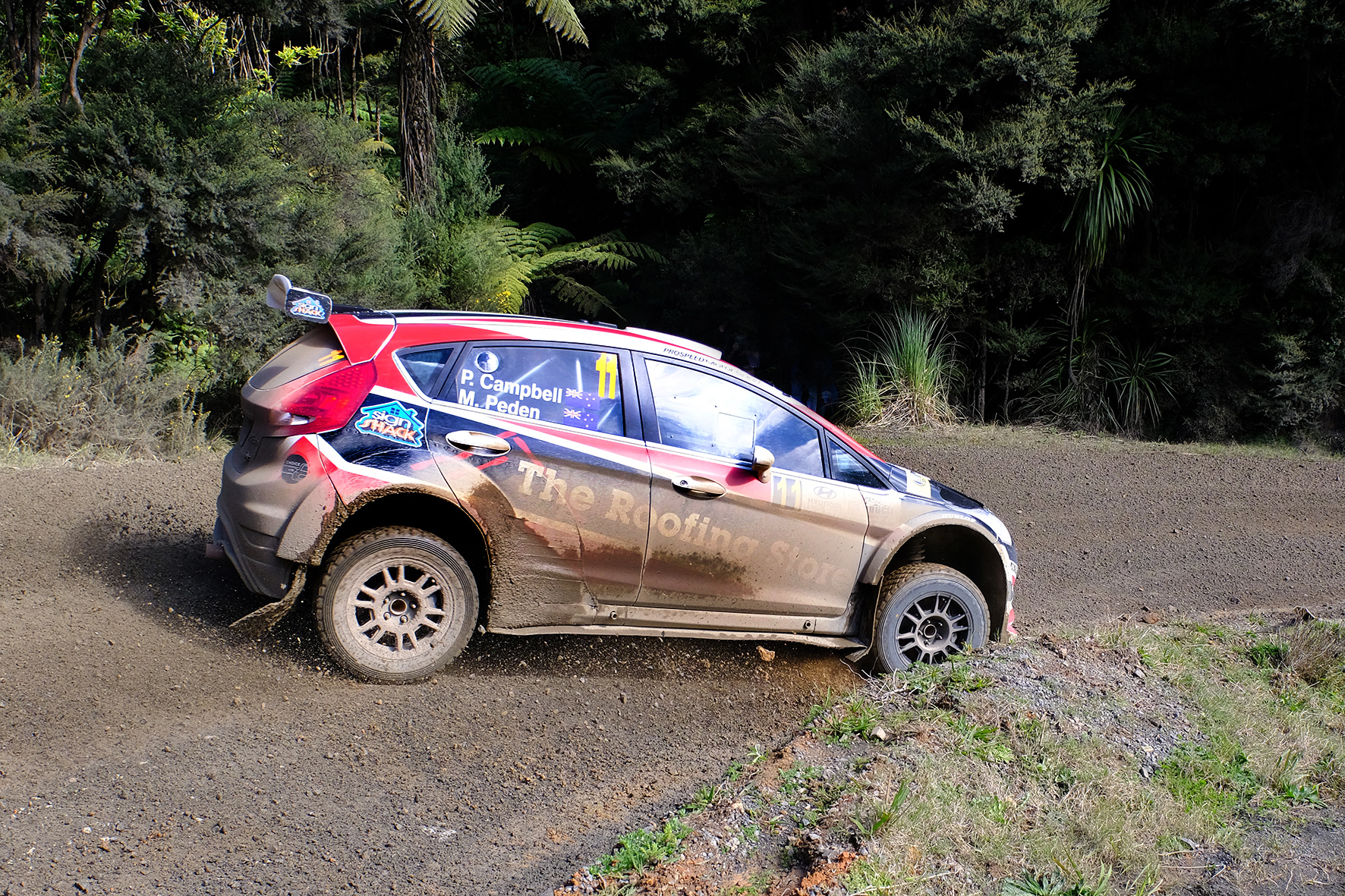 Campbell makes huge steps forward at Coromandel
Tauranga's Phil Campbell has come away from the Hyundai NZ Goldrush Rally Coromandel, the fifth round of the Brian Green Property Group New Zealand Rally Championship, ecstatic with the sixth-placed result achieved in only his second rally driving The Roofing Store Ford Fiesta AP4+.
Campbell debuted the car at Rally Canterbury earlier in the year but suffered overheating that led to an eventual engine failure, so knew the Whitianga-based event would be a big learning curve adapting to the new generation car. Another change saw regular co-driver Mal Peden unavailable, so Matt Hayward would be on pace-note duties.
Campbell eased into his work with an 11th fastest time on the opening stage, the 22.6-kilometre Kennedy Bay test around the top of the Coromandel Peninsula. But confident in the package around him, he flew through stage two, recording the fifth fastest time, immediately moving him up to seventh place.
After the first service, a loop of three stages again saw Campbell on the pace, setting the sixth fastest time on the repeat of stage one and closing the gap to sixth place down to less than three seconds.
Campbell stepped up another gear in the final loop of three stages, setting times that were within half a second per kilometre of the stage wins on the two gravel stages before another fifth fastest time on the short tarmac publicity stage secured the sixth-place result, only 30 seconds away from a top five finish.
"Honestly I don't think we could've asked for a better result this event. The car felt awesome, it was doing everything I wanted it to and giving me so much confidence, which will only grow with more miles in the car," says Campbell. "A big thanks to Matt too, he did an awesome job. I was probably a little cautious with him in stage one, but from there it all clicked at both ends at the times came."
The Campbell Rallysport team now turn their attention to the Rally of the North based in Paihia on September 22.
Release: BB Media 
Photo: Geoff Ridder