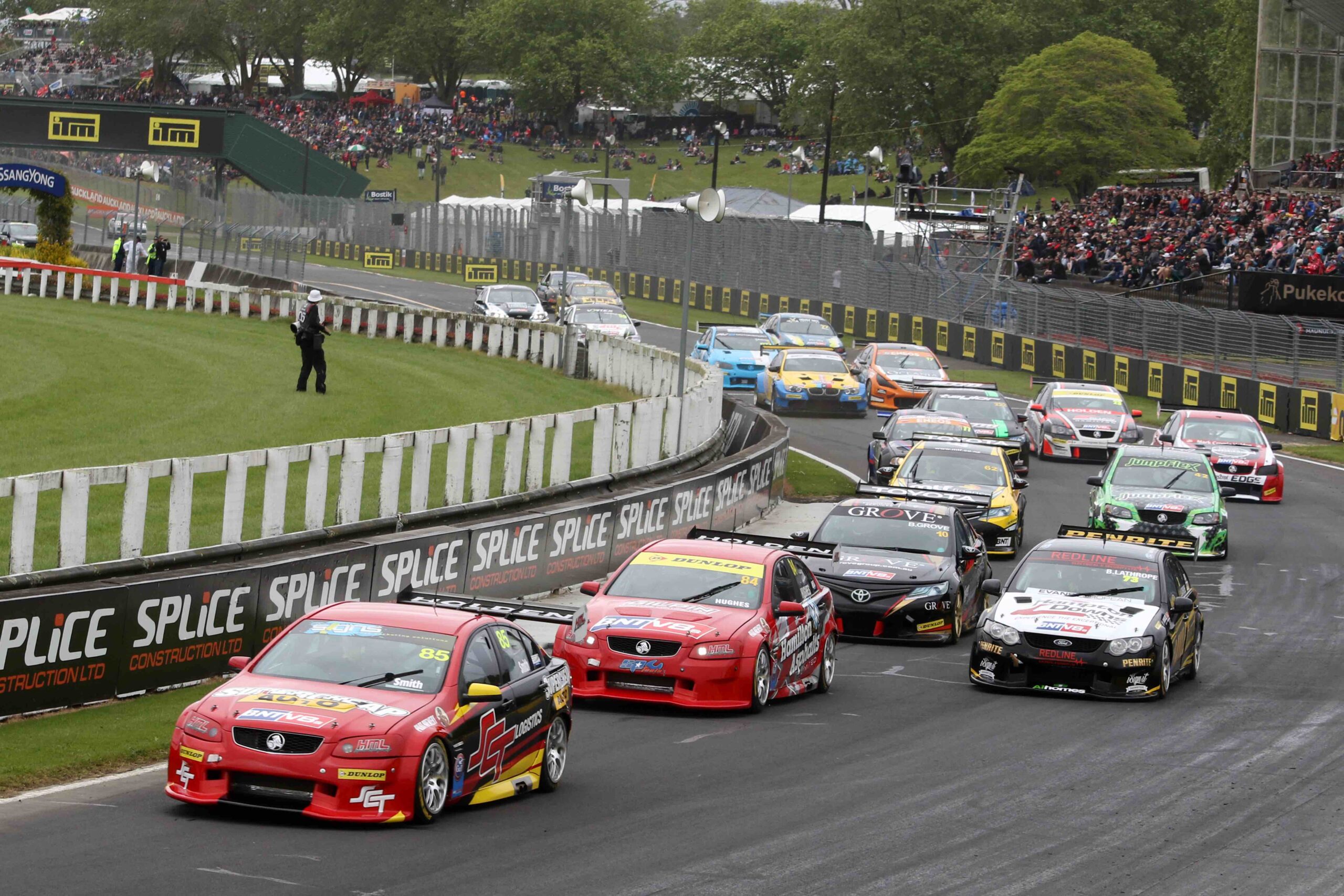 BNT V8s Announce Revised Calendar
The BNT V8s Championship has announced that it will run a revised calendar for the 2019/20 season.
The revised calendar means that the Championship will not compete at the two Speedworks Events Rounds held at Highlands Motorsport Park at Cromwell and Teretonga at Invercargill – adding an extra event at Pukekohe in their place.
Category management has cited the high costs for competitors to travel to the South Island for the back-to-back events and a revision of the Supercars Championship calendar as the predominant factors for revising the calendar.
"Obviously the championship does enjoy visiting the South Island circuits, but unfortunately these events have always come at a significant cost to our competitors, who are predominantly North Island based." says BNT V8s Category Manager Gary Lathrope.
"There has also been some extra costs to the teams this season with the Supercars round in September, quickly followed by another one announced in April 2020 – we've had to take some steps to ease the pressure on the teams."
"For some teams, the South Island rounds can be a $40,000 exercise, when you take into account the extra costs for flights, accommodation, rental cars, meals etc. Then add onto that the cost of running your car, it can add up quickly. Given the current economic climate and confidence in the economy, we feel this revised calendar is in the best interests of the category and our competitors."
"We believe the amended Calendar will work well and that it will give a number of the North Island based Cars that hadn't planned on travelling to the South Island the opportunity to contest the entire Championship now that it is just North Island based."
Having already competed this season at the Auckland ITM SuperSprint at Pukekohe, the Championship will contest a further five rounds across the Pukekohe, Manfeild and Hampton Downs circuits – bringing the total number events to six.
"The back-to-back Rounds in February are realistically no different to what we would have done in the South Island just much closer to home for most."
BNT Automotive, the naming rights sponsor for the championship and its parent company Bapcor NZ is still supportive of the series.
"We support the decision made by the category with revising the calendar and are understanding about the contributing factors. We are looking forward to another great season of racing when it gets underway at Pukekohe later this month," says Bapcor NZ Group Marketing Manager, Geoff Dawson.