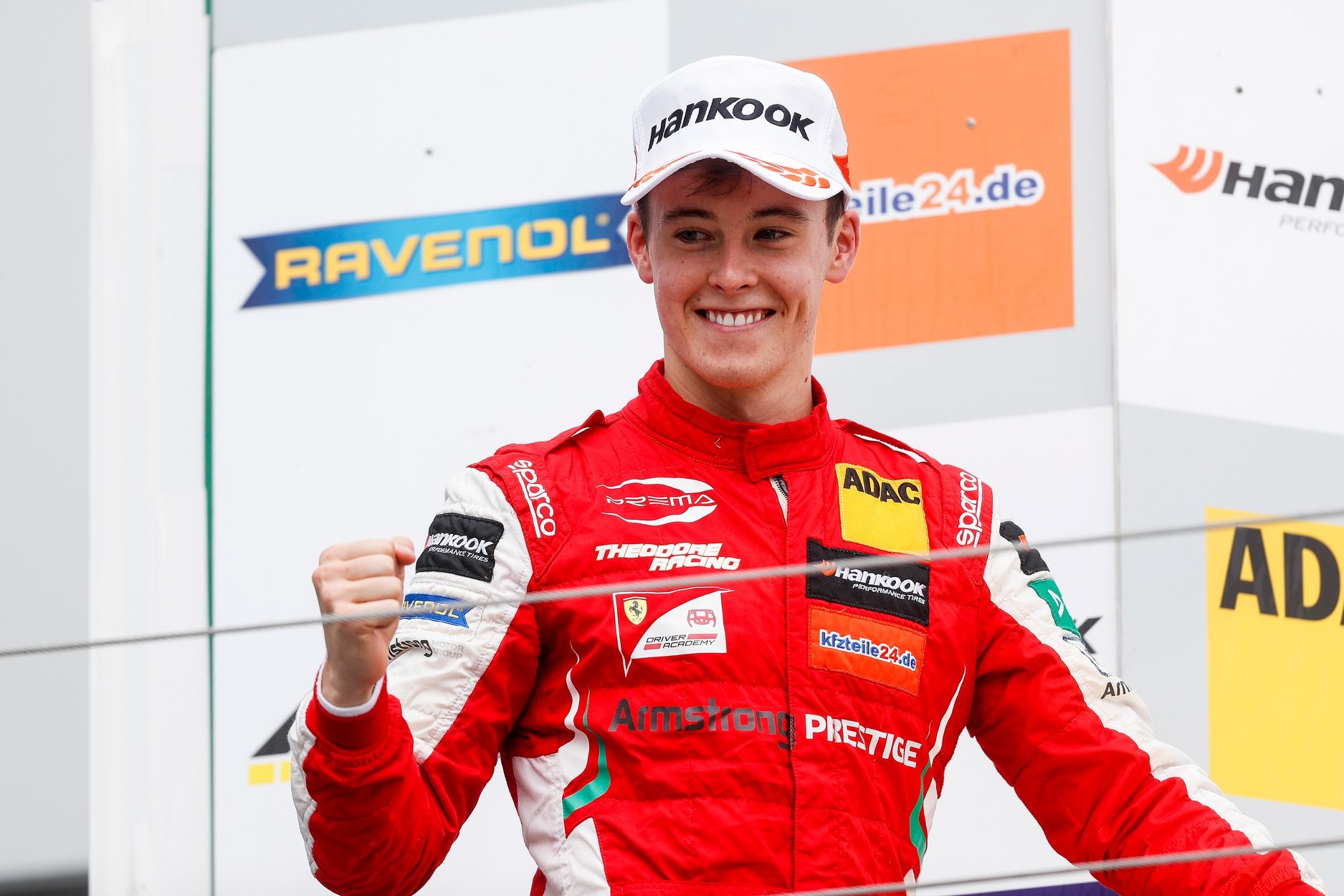 Armstrong on the pace in F3 testing
In the new FIA Formula 3 Championship, Marcus Armstrong faces a 30-strong grid of the fastest young racers in the world.
With a new, faster and heavier car, Armstrong says he is already very comfortable with the speed and aerodynamic performance of the car. At the opening official test he was first and second over two days of official testing for the inaugural FIA Formula 3 Championship. He set the fastest lap (1:49.243) on the first day of the test at Circuit Paul Ricard in France, then backed that with second fastest behind Renault F1 Junior driver Christian Lundgaard the next day.
Afterward, Armstrong said adapting to the increase in power and grip hadn't been a problem. The new car is 'quite fast' – and the aero grip was a pleasant step up from the old Formula 3 cars.
"The engine and aero are really a big surprise to be honest. The only thing that makes life difficult in this car is the weight, which is just under 700kg."
The championship runs on Pirelli tyres, which means drivers must re-think how they treat their tyre preparation in qualifying and then how they manage them for maximum grip in races.
"That creates a lot of opportunities."
All in all, he said, he was happy about how the test went.
"We have a good package so far, but there's still a lot of work to do before we get to where we want. Obviously the car is new to everyone so we are all working hard. The main thing is I feel confident and comfortable."
This week the cars are at the Circuit de Catalunya, Barcelona. Initial sessions were carried out in heavy rain and yielded Armstrong a sixth and tenth fastest.
2019 FIA Formula 3 calendar
The Championship appears at the following rounds of the FIA Formula One World Championship. In New Zealand, television coverage is available as part of the Formula 1 coverage package on Spark Sport.
Each circuit name below hyperlinks to information about the track.
Issued for Marcus Armstrong by Veritas Communications Limited