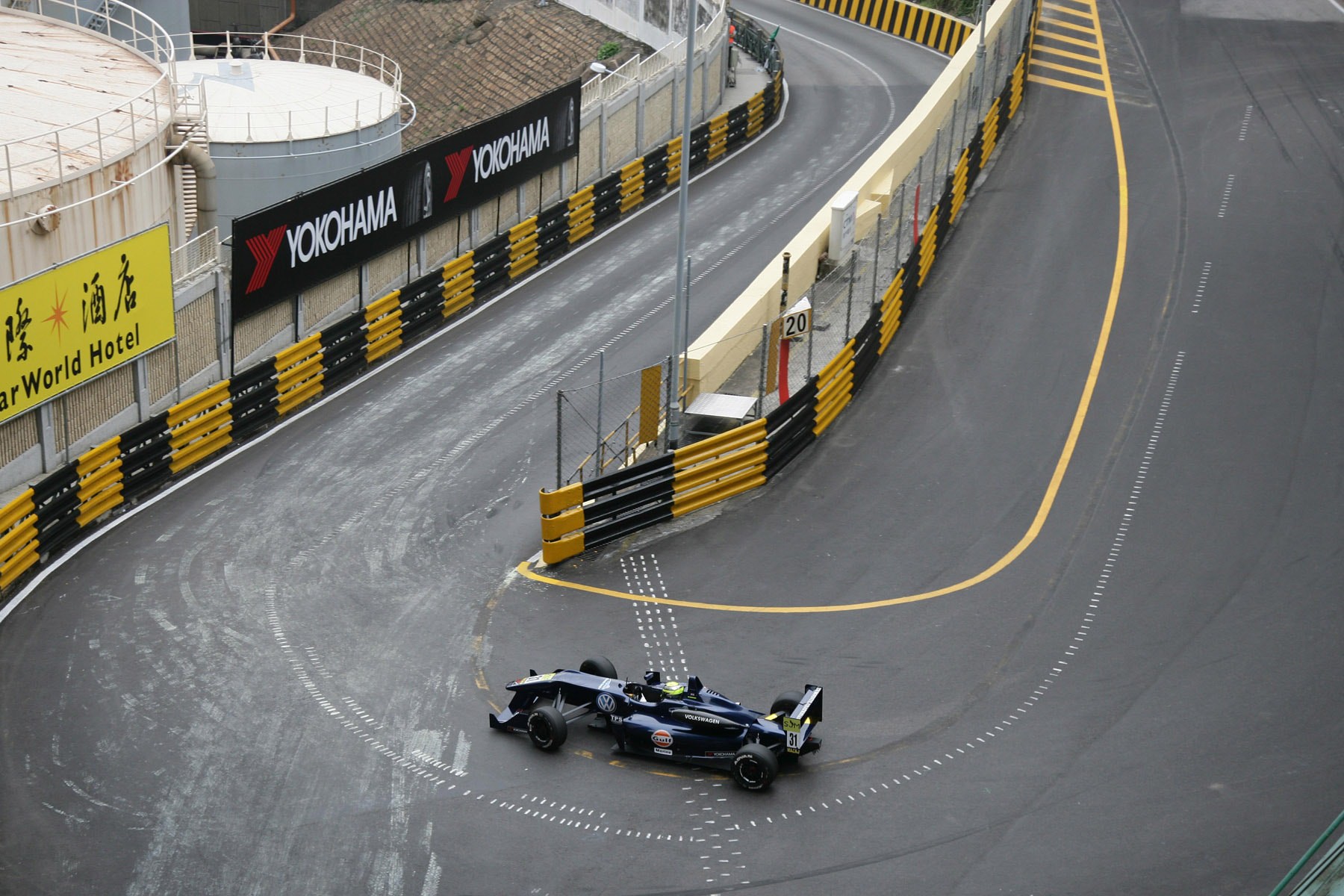 Guide to: 2019 Macau Grand Prix
The 2019 Macau Grand Prix gets underway tomorrow and this year we have two Kiwi's competing in the prestigious event. FIA F3 runner-up Marcus Armstrong will line up for his second attempt while TRS and NZGP Champ Liam Lawson makes his debut.
This year will be the first time the FIA F3 car will race the tight and twisty 6.1km circuit. The new car is more powerful than its predecessor, boasting a 380HP V6 engine along with the Drag Reduction System (DRS) it is expected the cars will reach speeds approaching 300km/h along the long, bumpy straight.
Armstrong will race with his longtime team, Prema, who he finished the 2018 event with as the top rookie in eighth overall. Prema has been the team to beat in the FIA F3 Championship this year, taking the top three spots in the championship.
Lawson meanwhile will be competing with MP Motorsport, the same team he scored two podiums with in the 2019 FIA F3 Championship.
Other drivers of note in the field include two-time winner of the event, Daniel Ticktum and FIA F3 Champion (and 2018 TRS Champion) Robert Shwartzman. Sophia Floersch will make her Macau comeback after her horrific accident in the 2018 event.
The Format:
Drivers will have just one 40-minute practice session on Thursday to acquaint themselves with the tight and twisty 19-turn circuit before the first of the two qualifying sessions. Another practice session will take place on Friday before the second qualifying session later that day. The driver's fastest time from either session will determine the grid for Saturday's qualification race. The finishing order of the 10-lap qualification race will set the starting grid for the main race on Sunday.
The live-stream of the racing can be found at motorsport.org.nz/live.
Schedule (NZT):
Thursday
FP1 – 3:05PM (40mins)
Q1 – 7:30PM (40mins)
Friday
FP2 – 4:30PM (40mins)
Q2 – 8:10PM (40mins)
Saturday
Qualification Race – 2:00PM (10 laps)
Sunday
Macau GP – 8:30PM (15 laps)