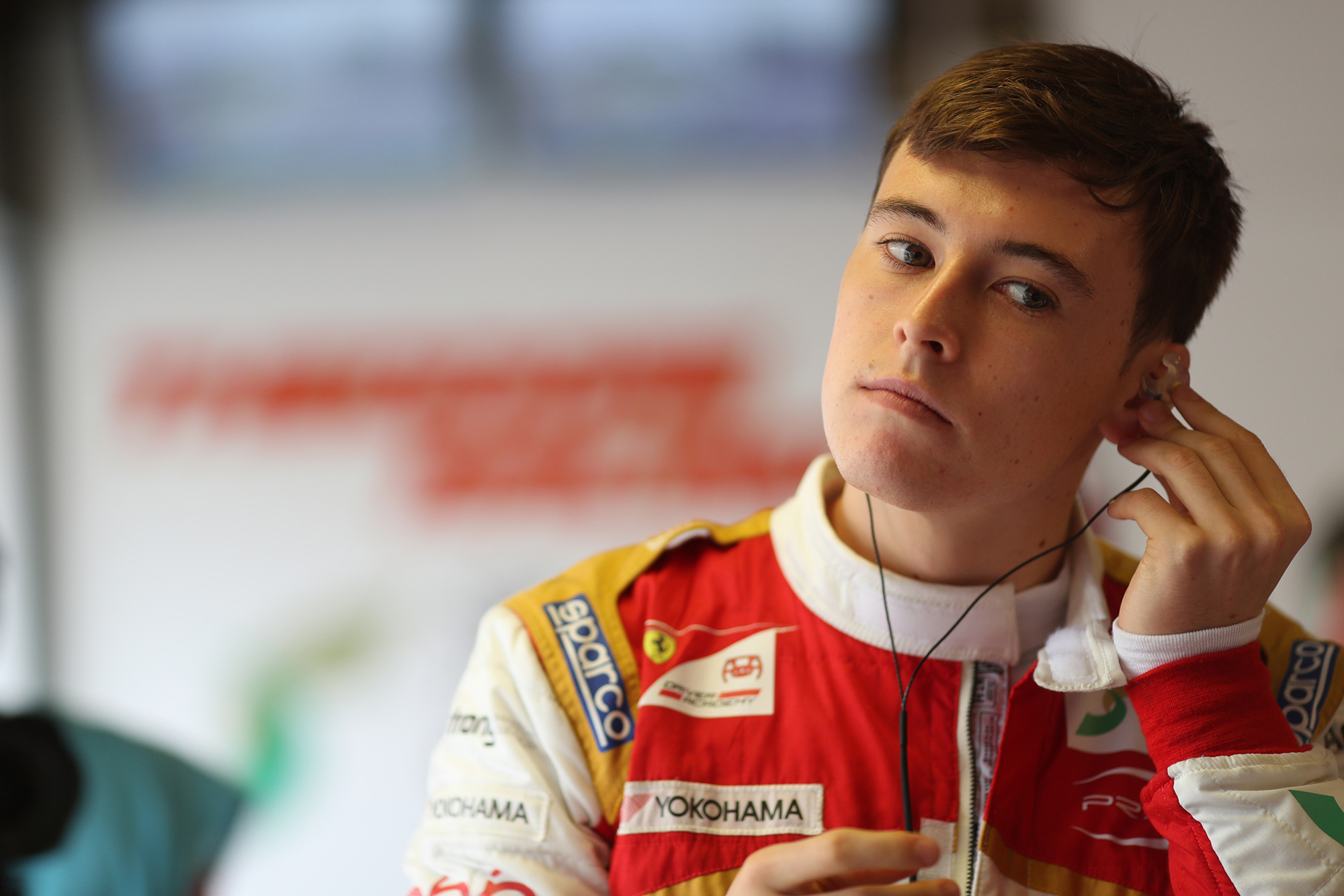 Armstrong excited to return to Macau's tricky streets
New Zealand driver Marcus Armstrong is looking forward to one of the most challenging circuits he has raced: Macau.
Fresh from finishing second overall in the inaugural FIA Formula Three Championship, Armstrong is returning to China for the 66th Macau Grand Prix.
He says he is ready for the unforgiving, narrow streets of the 6.1 km circuit: "This track is right up there as one of my favourites. I don't know about anyone else, but when I go to Macau and then come back to a normal track, it is almost a bit of a disappointment, because Macau is just mental, it is crazy and I love it. Macau is like the Vegas of Asia, so in a way it's almost perfect," he says.
Last year, in his first Macau Grand Prix, Armstrong was eighth overall and top rookie. This year he is looking to go several steps better. The time between the finish of the FIA Formula 3 championship and the trip to Macau has included preparation at the Ferrari Driver Academy's autumn training camp in Rome.
He knows, though, that he faces a full grid of racers who share the same aspirations. Armstrong is there with his team-mate Robert Shwartzman and draftee Frederik Vesti who replaces an injured Jehan Daruvala. British driver and two-time Macau winner Dan Ticktum is back, along with another top British driver Jake Hughes, Renault Junior Christian Ljundgaard and current Red Bull drivers Juri Vips and Kiwi Liam Lawson. Each of the ten teams racing has three places on the grid.
The circuit itself is a true test of driving ability, with 19 turns in just 6.1 km (3.8 miles) and few run-off areas. Its narrowest point, the approach to the Melco downhill hairpin right hand corner, is just seven metres wide.
Further complicating matters for rookie drivers is the switch to the new, more powerful FIA F3 car, with its 283 kW (380 bhp) 3.4 litre Mecachrome V6 engine, Pirelli tyres and greater aerodynamic grip than the F3 cars used in 2018.
The 2018 cars were reaching speeds of 275 km/h (171 mph) on the long bumpy straights of the circuit; with their top speed of 300 km/h the new cars are likely to be significantly faster than last year's.
The Macau circuit course has also had hardware installed to enable the F3 cars' DRS, an F1-style technology that enables the cars to run in low drag setup when they are close enough to the car in front that an overtake is feasible.
With so many new variables introduced this year, Armstrong is relishing the chance to push the limits once more. As always, qualifying well is essential. Armstrong says the tight and fast nature of the street circuit can easily catch out drivers who are unwary or overly bold, which means on-track time during the sessions may be at a premium.
"You have to time your run, manage the tyres, look for one clean lap."
The 66th Macau Grand Prix weekend begins with a ten lap race on Saturday 16 November, while the Grand Prix happens the following day at 8.30 pm New Zealand time.