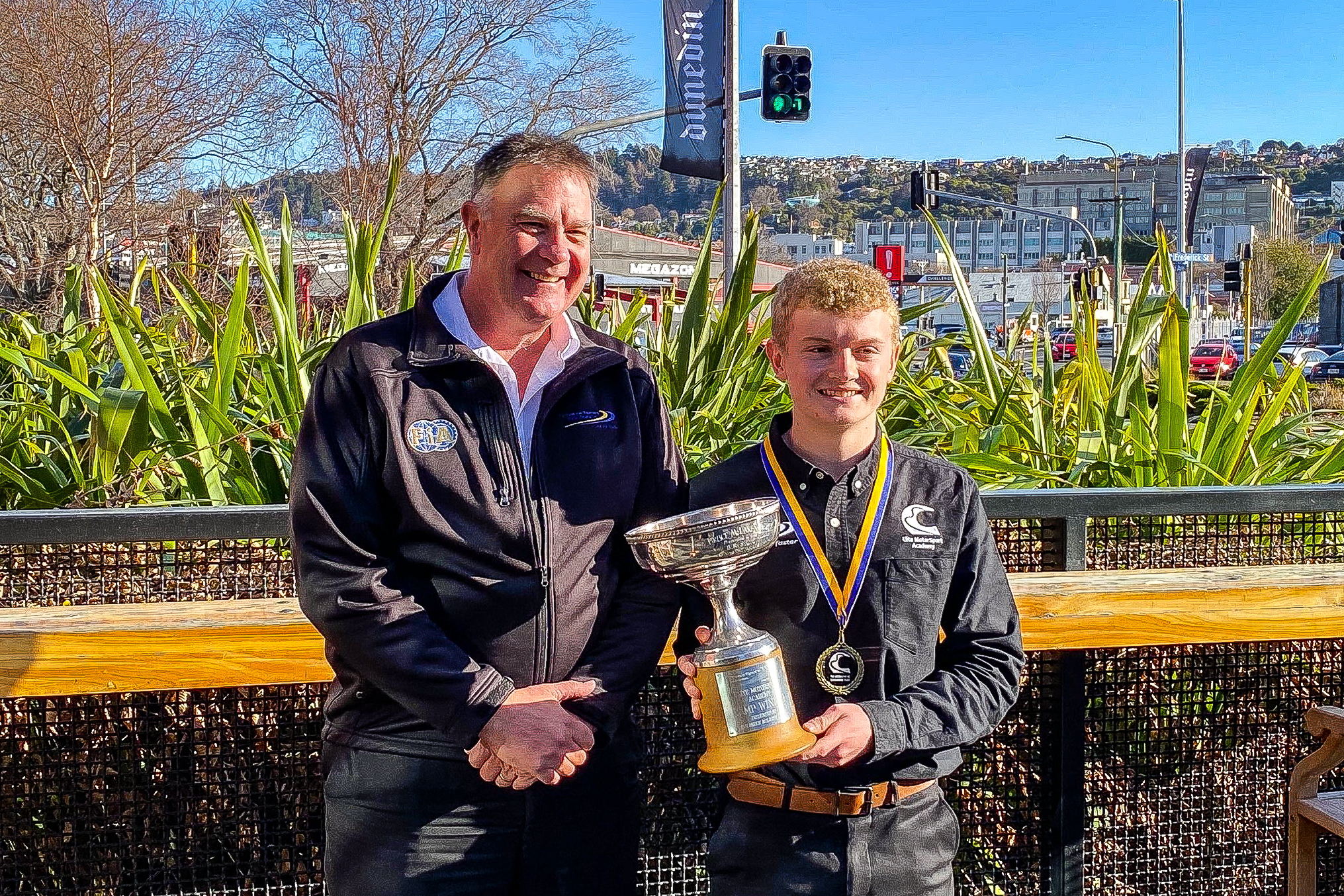 Troy Pennington wins Bruce McLaren Trophy
Auckland speedway ace, Troy Pennington, 19, has won the Bruce McLaren Trophy for topping the points table for the 2022 edition of the highly regarded Elite Motorsport Academy of New Zealand camp.
The week-long camp, run by the Otago Academy of Sport in Dunedin, is the first part of a tailored 12-month development program that eight young and aspiring motorsport competitors from the various four-wheeled motorsport disciplines are selected to participate in annually.
Following a series of workshops, participants were assessed not only on their physical fitness but their newly acquired knowledge in sports psychology, nutrition, data analysis, public speaking/media skills, motorsport regulations and procedures. Participants were also split into two teams and completed challenges together to assess their interpersonal skills and how they work as a team.
Pennington, who amassed a string of solid results in his TQ midget, displayed a high level of determination at the camp. The tutors noted his ability to listen, engage and put into practice what was being taught.
"A huge congratulations to Troy for being the first Bruce McLaren Trophy recipient for the Elite Motorsport Academy Camp," said Wayne Christie, President of MotorSport New Zealand and trustee of the MotorSport New Zealand Scholarship Trust.
Pennington is excited to take his experience from the academy and apply it to building his career.
"I looked up to Bruce as did so many other New Zealanders and to have my name on his trophy is amazing for me personally," said Pennington.
"The academy has been exceptional. Everything has been amazing, the tutors have made it an environment where you can really push yourself.
"For me, this has opened my eyes to what level you need to operate at as a professional driver so I'm really looking forward to applying it to my career as I look to head overseas for oval racing."
Finishing in second place was sim-racer turned Toyota 86 rookie of the year, Hugo Allan, with fellow Toyota 86 driver Marco Giltrap third.
All eight academy participants will now continue their development with a personalised 12-month follow-up program where their progress will continue to be assessed before crowning an overall academy winner in May 2023.
Applications for the 2023 Elite Motorsport Academy will open later in October 2022 for the next crop of aspiring competitors who want the best kickstart to their motorsport careers.