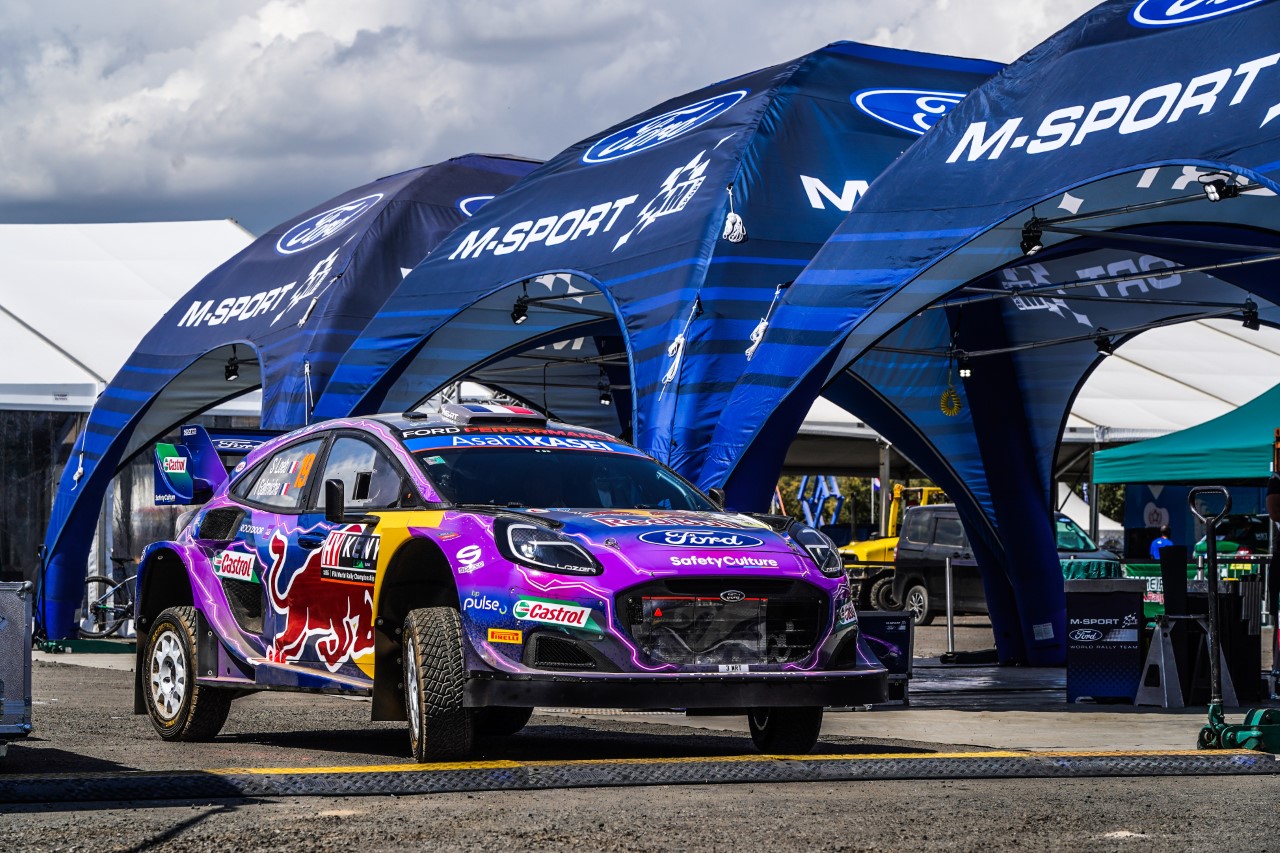 Ford New Zealand Confirms Sponsorship of Repco Rally New Zealand
Ford New Zealand today announced it has signed on as an Elite Sponsor of the FIA World Rally Championship (WRC) round to be held in New Zealand from 29 September to 2 October.
"New Zealanders – including all of us here at Ford – love all things Rally, so we're really excited to be supporting the New Zealand event," said Cameron Thomas, Marketing Director, Ford New Zealand. "It's especially great to have it back after such a long hiatus. We've got big plans for the event and getting ford fans, our customers and our dealer teams involved. There will be plenty of fan support for the Ford teams."
New Zealand's own Robbie and Amy Stokes will be competing in Repco Rally New Zealand, sponsored by Team Hutchinson Ford and Ford New Zealand. The Stokes family have a long history of rally competitions, Robbie attending his first rally at three months old. He also saw his father compete in a Ford Escort Cosworth. Robbie is now racing himself alongside his sister Amy in their Ford Fiesta AP4.
"It's certainly a Stokes family tradition now and a dream come true to be competing in the WRC event in New Zealand," said Robbie Stokes. "It's always good to race on home turf and especially with the international field."
Ford New Zealand is planning a special event site during the Jack's Ridge special stage on Sunday 2 October with a hosting area for Ford supporters and dealer teams. The site will feature one of the best viewing areas on the stage along with a special Next-Generation Ford Ranger drive activity.
"With both our local team and the M-Sport Ford Pumas to cheer on, it's going to be a fantastic event," added Cameron Thomas.
For tickets and information about Repco Rally New Zealand visit www.rallynewzealand.com