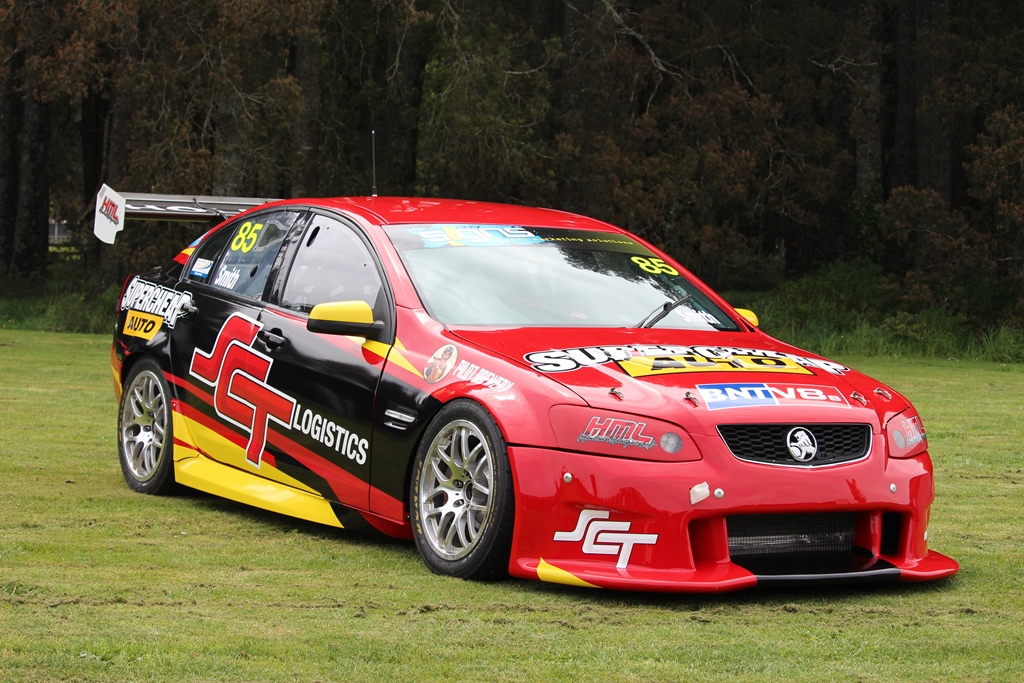 Supercheap Auto Backing for Jack Smith
Australian Dunlop Super 2 Series driver Jack Smith will be lining up on the New Zealand grid again as the BNT V8's Championship 2018-19 season gets underway in Pukekohe this weekend.
Claiming several podiums and a race win last season and familiarising himself with New Zealand's circuits, Smith will this year be focusing on the title running alongside Hamilton Motorsports team mate Lance Hughes in their Holden Commodores.
The 19-year old finished fifth in the standings last season and was the top rookie, with the Championship being won by Andre Heimgartner.
New Zealand's BNT V8 championship providing some of the closest racing Jack has experienced.
"I'm really excited for the first round of the championship at Pukekohe, I feel myself and the team have come a long way since that round 12 months ago and that the car is faster and more reliable. We had a test day a couple of weeks ago and everything felt great," said Smith.
"It's really cool to have Supercheap Auto on-board, Supercheap is a well-recognised brand and one that SCT Motor Racing has had a long association with.
"The track is one of my favourites, it's super-fast and a lot of fun to drive, of course, I think winning the championship is achievable. This year however, I'm under no misconceptions on the task at hand."
Hamilton Motorsports owner and teammate Lance Hughes is excited to have Smith back for another season.
"We really enjoyed having Jack as part of the team last year. Jack proved to be one of the front-runners in the championship last season and netting a win in his rookie year. We're pleased to have him back in the team again and look forward to working with him as he pursues the #1 for the door."
The BNT V8s Championship has six rounds finishing at Hampton Downs in March.
Caption: The new look Holden Commodore Jack Smith with race in the BNT V8s championship.
Media release: Freddy Foote