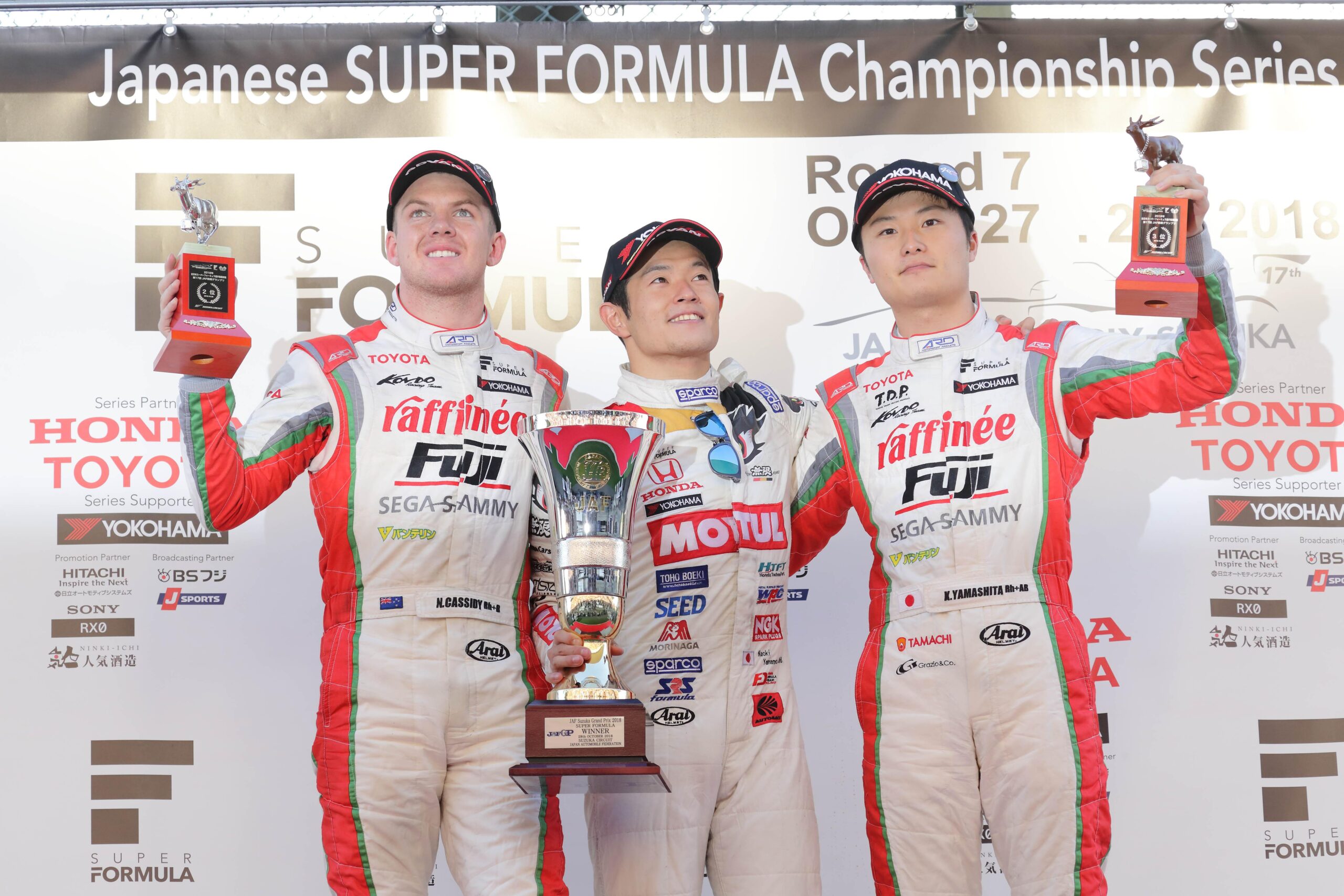 Cassidy tantalisingly close in Super Formula
Aucklander Nick Cassidy has finished just 0.654 of a second away from winning Japan's Super Formula Championship at Suzuka on Sunday.
The 23-year-old, finished second behind Naoki Yamamoto, who won the title by one point from Cassidy, who was driving a 600-horsepower turbocharged Toyota single seater.
"It was a great fight," said Cassidy who came from nine seconds behind with ten laps to the finish and give himself a chance of victory in the race and the championship.
The former double Toyota Racing Series Champion and triple New Zealand Grand Prix winner started fourth, while Yamamoto had taken pole position in qualifying and started the race four points behind Cassidy in the title race.
"Of course, I am disappointed," said Cassidy, who had some satisfaction in seeing his unfancied Kondo team take the team's title, its first success in two decades.
"We started the season looking for podium places, so we've come a long way since I had my first race with Kondo at the start of last year."
Yamamoto led from the start and was one of the earlier drivers on soft compound tyres to stop for the compulsory tyre change on lap 19. Cassidy was one of the few drivers on medium compound tyres and took the lead and began lapping faster than Yamamoto who had changed to the medium rubber.
Cassidy stopped on lap 30 for the soft tyres and re-joined behind Yamamoto and began to reel in the leader.
By the last lap he had closed the gap to six tenths of a second, but could not get quite close enough to attempt a passing manoeuvre.
Cassidy can be pleased with his efforts. He was well ahead of three former Formula 1 drivers in the title race and Yamamoto is vastly experienced, having won the Super Formula series in 2013, before Cassidy even first started racing in Japan in Formula 3 in 2015.
Now Cassidy's focus shifts to the final round of the Super GT Championship, where he and team-mate Ryo Hirakawa are attempting to win back to back titles in their Lexus LC 500.
They are joint points leaders with 2009 Formula One World Champion Jensen Button.
Results, Super Formula, Round Seven, Suzuka, 43 laps:
1, Naoki Yamamoto;
2, Nick Cassidy, +0.654 of a second;
3, Kenta Yamashita, +27.217;
4, Yuhi Kunimoto, +27.568;
5, Kazuki Nakajima, +30.098;
Final Series Points:
1, Yamamoto, 38;
2, Cassidy, 37;
3, Hiroaki Ishiura, 25;