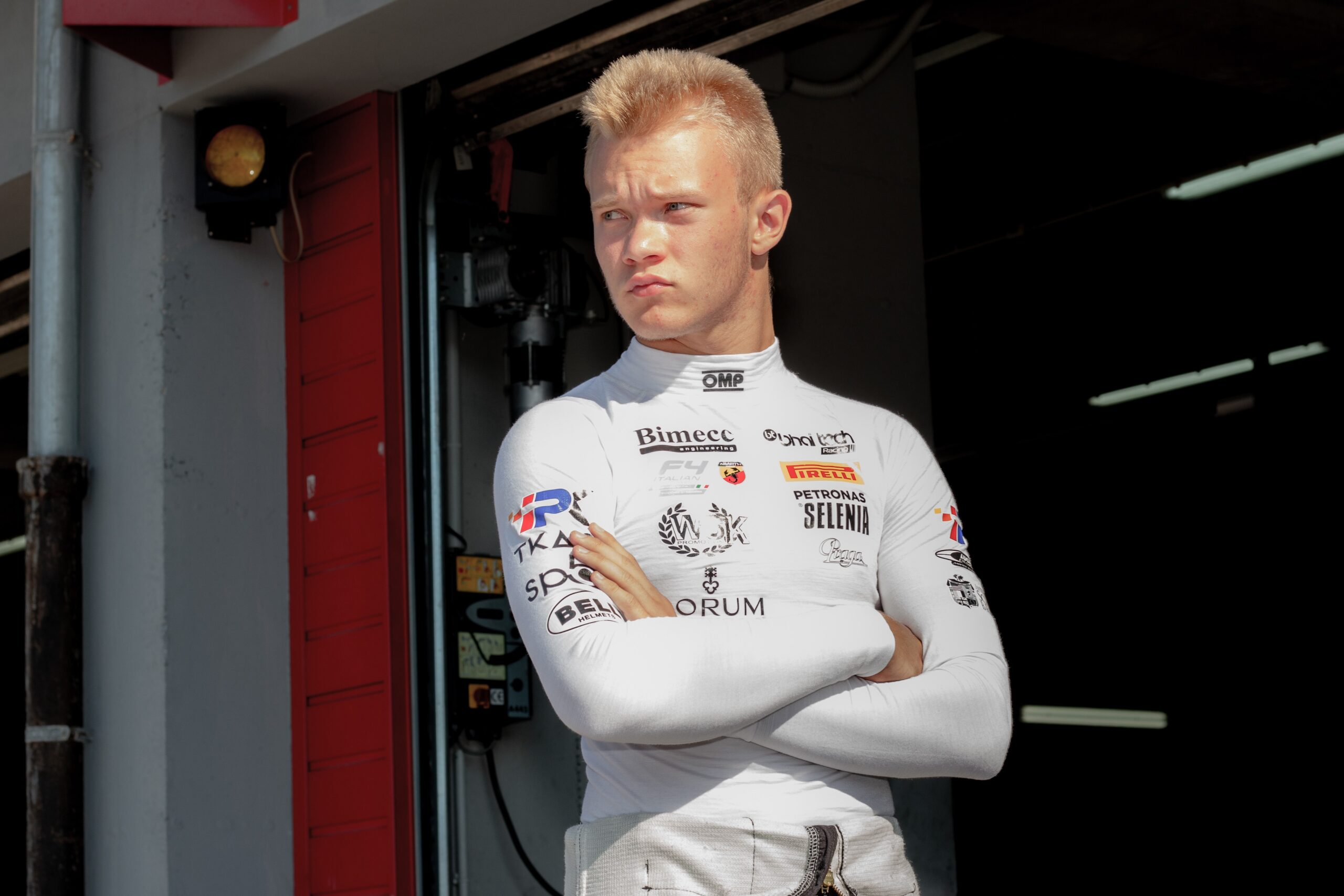 Czech young gun Ptacek Jr heading to NZ
Sixteen year old Czech Republic driver Petr Ptacek Jr will race in the 2019 Castrol Toyota Racing Series, and the Italian Formula 4 Rookie Cup winner is aiming to make a big impression.
A karter from the age of seven, Prague-based Ptacek Jr only made his single seater debut this season in the Italian series and impressed from the start, dominating the Rookie Cup. He finished an impressive fifth overall for Venice-based Bhaitech Racing in a field of 24 drivers.
He's also caught the eye of F1 giant Ferrari recently, securing a place on its Ferrari Drivers Academy training camp at their Fiorano test track where selected drivers tested a current Formula 4 car, and also undertook simulation and physical tests under the guidance of experienced Ferrari team members Massimo Rivola, Raffaele Giammaria and former Formula One and Formula 3000 racer Enrico Toccacelo.
One of a number of up and coming Northern Hemisphere drivers looking to compete in the New Zealand series in 2019 to accumulate FIA Super Licence points as well as international experience, Ptacek Jr is looking to build on what has been a stand-out first season out of karts.
He will run with the vastly experienced Stephen Giles at Giles Motorsport and is confident he can build on the momentum of 2018.
"I started kart racing when I was seven years old and I immediately fell in love with motorsport and started competing in various national championships," he explained.
"After some years of progression and success, I arrived in Italy and graduated to the Italian Formula 4 Championship in 2018. My single-seater career is in its infancy as I only made my debut this season but I was pleased and proud to win the Italian Formula 4 Championship Rookie Cup this year.
"There's a long list of drivers who have competed in the Castrol Toyota Racing Series in New Zealand and it's obviously proved to be a good career move and helped them develop their skills and further their racing careers. Like always, I hope to do the best I can on the track. My goal will be to win the series."
The Castrol Toyota Racing Series is run in identical Toyota powered Tatuus FT-50 chassis' and runs over five weekends from January, with two races on New Zealand's South Island and three more on the North Island concluding with the New Zealand Grand Prix meeting at Manfeild Circuit Chris Amon in February, one of only two races outside of F1 officially recognised by the FIA as an international Grand Prix.
2019 Castrol Toyota Racing Series
January 12-13 – Dorothy Smith Memorial Cup – Highlands Motorsport Park, Cromwell
January 19-20 – Spirit Of A Nation Trophy – Teretonga Park, Invercargill
January 26-27 – NZ Motor Cup – Hampton Downs Motorsport Park, Waikato
February 2-3 – Denny Hulme Trophy – Bruce McLaren Motorsport Park, Taupo
February 9-10 – New Zealand Grand Prix – Manfeild Circuit Chris Amon, Feilding
Caption: Czech racer Petr Ptacek Jr is aiming for the top of the 2019 Castrol Toyota Racing Series. Picture Supplied
Release: Toyota Racing