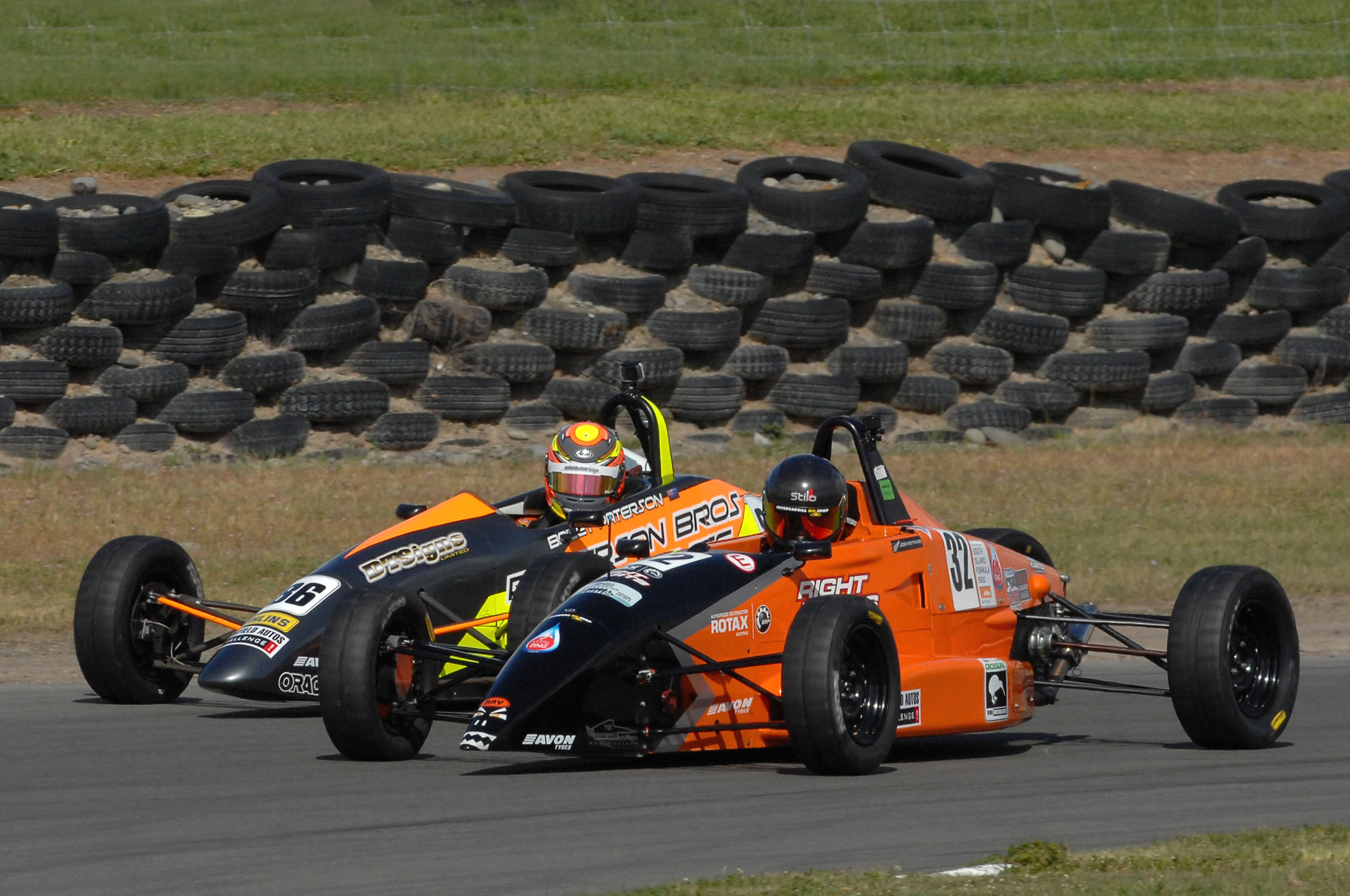 South Island Formula 1600 rivals will target young Bethune at Teretonga
Auckland's Josh Bethune has a narrow lead heading into the third round of the South Island Formula 1600 Championship in Invercargill this weekend. While Bethune may have set the pace in the opening two rounds, it has not been straight forward with a group of rivals all determined to be at the front.
Leading the charge and in second overall is Jordan Michels who will be competing on his home track at Teretonga Park. Michels has two wins to Bethune's three with Christchurch's Bailey Paterson a win as well, also a contender.
Aiming for his first race win is rookie driver James Penrose who has finished on the podium in four out of six races.
This season is proving to be one of the most competitive for some time with grids seeing well over 20 cars.
"We currently have a fight with four to five drivers, by the end of the season there will be ten," commented Michels. "This year will be one of the toughest!"
Within the category there are three classes competing for titles.
Bethune leads Class 1 from Michels and Stichbury while Penrose leads Class 2 from Paterson and Jack Noble-Adams. The very competitive Class 3 is led by Gary Love from Noel Atley and Andy Downs.
ENDS
2018/19 South Island Formula 1600 Championship Points (Top 15) after 2 rounds
1 Josh Bethune Ray GR17 223
2 Jordan Michels Mygale SJ13 210
3 James Penrose VD Stealth 164
4 Bailey Paterson VD Stealth 151
5 Zac Stichbury Mygale SJ08a 146
6 Robert Toshach Spectrum 08 132
7 Jack Noble-Adams VD Stealth 128
8 Cameron Freeman VD RF92 114
9 Steve Edwards Mygale SJ08a 78
10 Grant Campbell VD RF03 73
11 Noel Atley Crossle 55F 72
12 Ben Stiles VD Stealth 72
13 Ethan Anderson VD Stealth 70
14 Gary Love VD RF88 65
15 Andy Downs Lola 642e 63
2018/19 South Island Formula 1600 Championship Calendar
Rnd 1: October 27-28 2018, Mike Pero Motorsport Park, Ruapuna, Christchurch
Rnd 2: November 10 2018, Timaru International Raceway, Timaru (also Rd 1 NZ Formula 1600 Championship)
Rnd 3: December 1-2 2018, Teretonga Park Raceway, Invercargill
Rnd 4: January 12-13 2019, Mike Pero Motorsport Park, Ruapuna (also Rd 2 NZ Formula Ford Championship)
Rnd 5: January 18-20 2019, Teretonga Park Raceway, Invercargill; (also Rd 3 NZ Formula Ford Championship)
Rnd 6: April 6 2019, Timaru International Raceway, Timaru
Photo: Euan Cameron
Prepared by SB Networks on behalf of the South Island Formula Ford Club