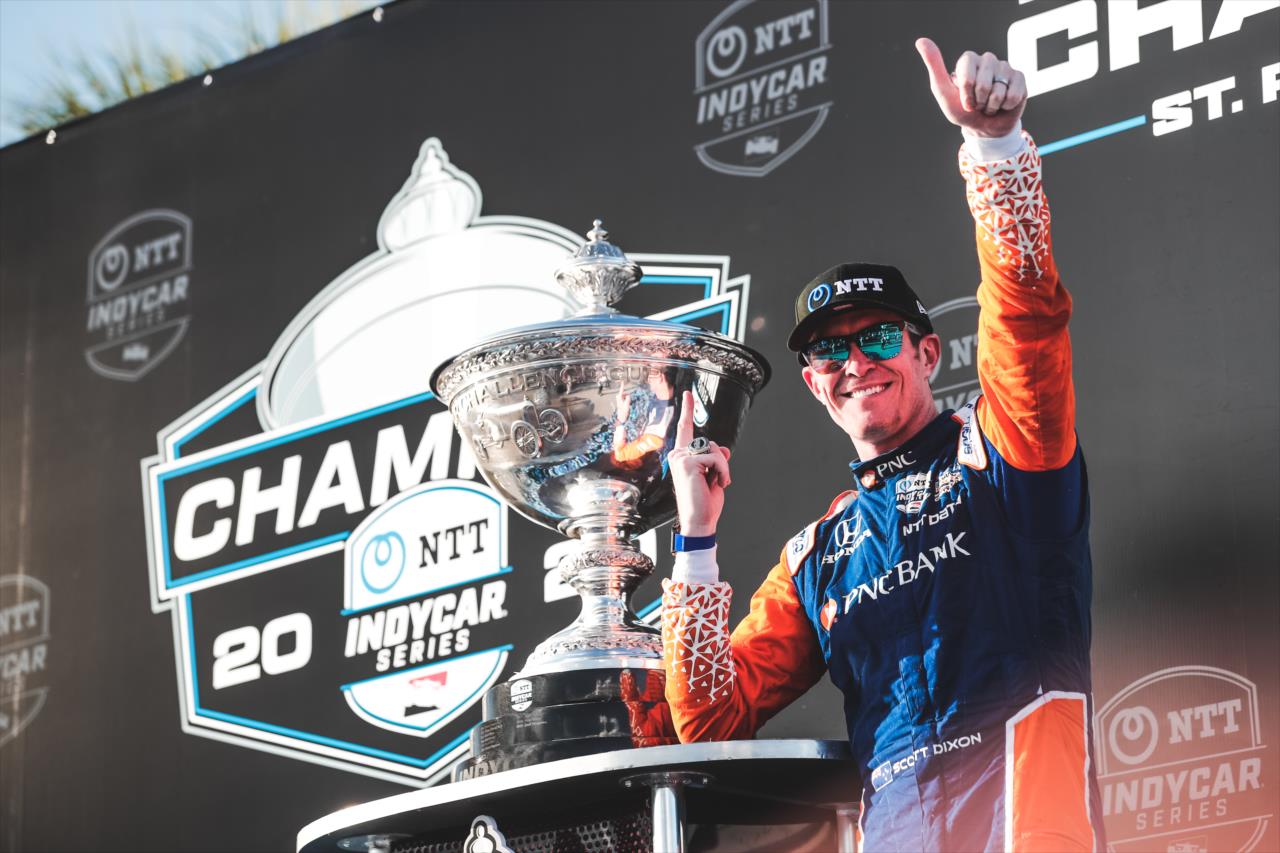 Scott Dixon named as finalist for 59th Halberg Awards
New Zealand motorsport star, Scott Dixon, has been named as a finalist in the 'Sportsman of the Year' category for the 59th Halberg Awards.
Dixon won his sixth Indy Car Championship in 2020, putting him just one shy of the current all-time record of seven set by AJ Foyt. Dixon's success in 2020 cemented him as the most successful active Indy Car driver with 50 race wins to accompany his titles.
After COVID-19 forced the cancellation of the 2021 Halberg Awards, the eligibility criteria was altered to span the previous two sporting seasons (1 December 2019 – 30 November 2021). This change ensured Dixon's 2020 achievements did not go unrecognised in New Zealand's premier sporting awards.
Other finalists in Dixon's category are rowing legend Hamish Bond, Black Caps skipper Kane Williamson and world no. two squash player Paul Coll.
"It's great that the Halberg Foundation is recognising Scott's motorsport achievements by being selected as a finalist," said MotorSport New Zealand CEO Elton Goonan.
"New Zealand has so much motorsport talent and a huge number of success stories all around at world at the very pinnacle of the sport.
"Scott has been at that pinnacle for two decades now. Very few athletes have had such a long and successful career as Scott has. He won his first championship in 2003 at the start of his professional career and 17 years later he notched up number six.
"He is very deserving of this finalist selection and I know the entire motorsport community in New Zealand, and abroad, will have their fingers crossed when the winner is announced."
Dixon has been a finalist in the 'Sportsman of the Year' category on numerous occasions and won the award in 2008 and 2013.
The winners of the 59th Halberg Awards will be announced at an awards evening on 23 February 2022 in Auckland. Dixon is also eligible for the Supreme Halberg Award.