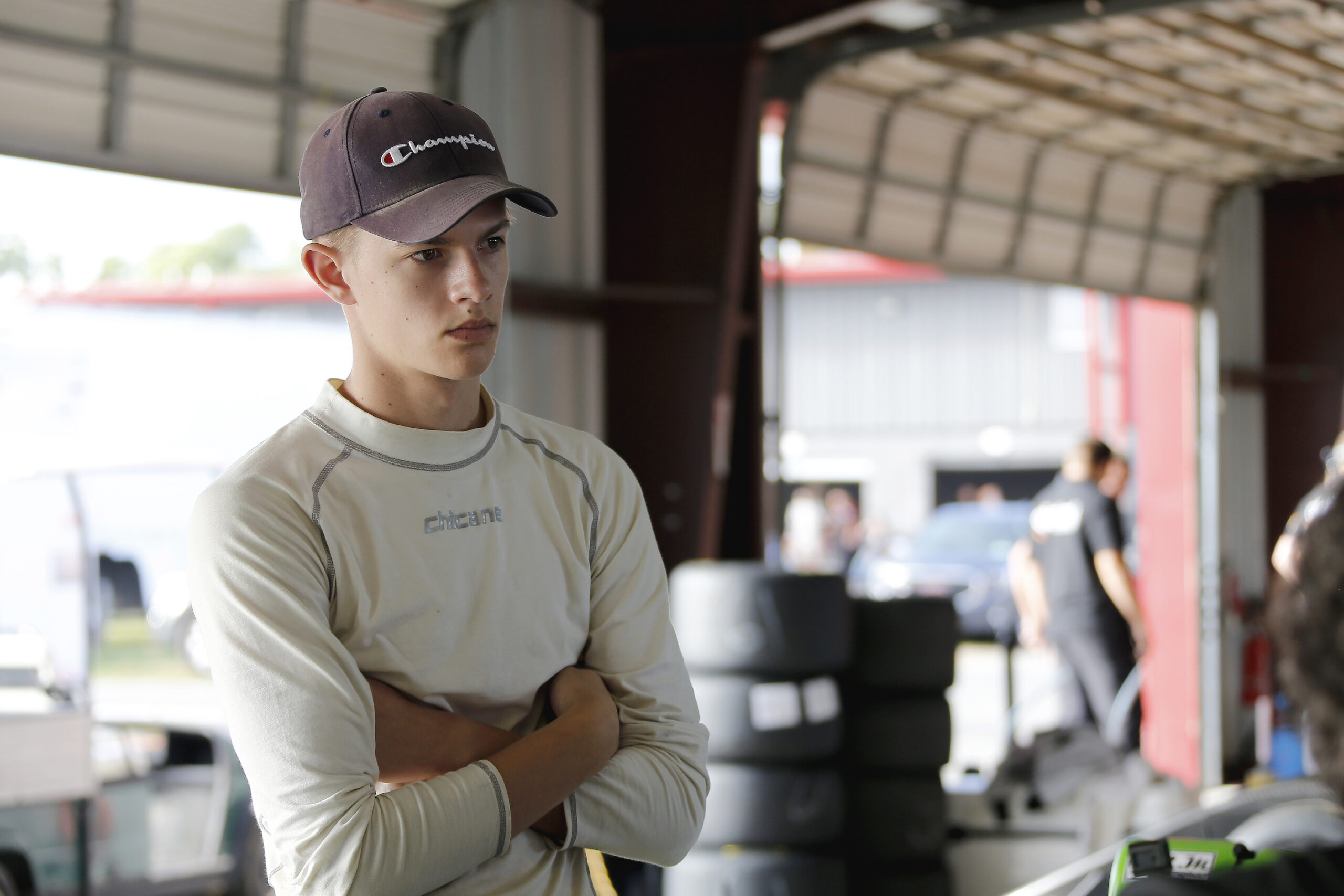 Points finish highlights Clark's final round in United States F4 Championship
Taupo teen Conrad Clark has finished his debut season racing abroad in the United States Formula 4 Championship, competing on the support card for Formula One at the United States Grand Prix.
Limited track time due to the profile of the event left 16-year-old Clark and his competitors with just one practice session to acquaint themselves with the Circuit of the Americas track as well as one less race to fight for across the weekend.
Wet conditions played into Clark's favour in qualifying, sitting in second until the final few moments when the rest of the field completed their last efforts on a slightly drier track. A misfortunate red flag fell just before Clark could complete his faster lap, leaving him to start from tenth for the opening race.
The opening race of the weekend was eventful for Clark, narrowly avoiding two massive collisions during the race, which in turn limited the green flag running in the race meaning Clark could only move up to finish in ninth place.
Clark's luck would run out in the final race of the season, starting from 17th, he was turned around and fell to last place and was only able to recover to 12th after two lengthy safety car periods.
The lack of points in the final race meant Clark would narrowly miss out of his goal for finishing inside the top ten of the championship, by just one point.
"It was a gutting weekend for us," said Clark. "We got so close to finishing in the top ten in the points but we just missed out by one point!"
Despite missing out on his ultimate goal, Clark has reflected on his season abroad and what it will do for his career in the future.
"It's been a great experience racing overseas. It was a huge step up for us, but I think all things considered we've handled the challenge the best we could and I'm positive I'm a better driver at the end of it.
"The team at Crosslink/Kiwi Motorsport have been great to work with this season, I can't thank them enough for the effort they put into our progress this year.
"It's crazy to think in April we were finishing our first year in Formula First and now I've just raced at the US Grand Prix on the same weekend as Brendon Hartley!"
Clark will now return home to New Zealand before finalising his plans for the future.
Photo: Gavin Baker
Release: Jordie Peters