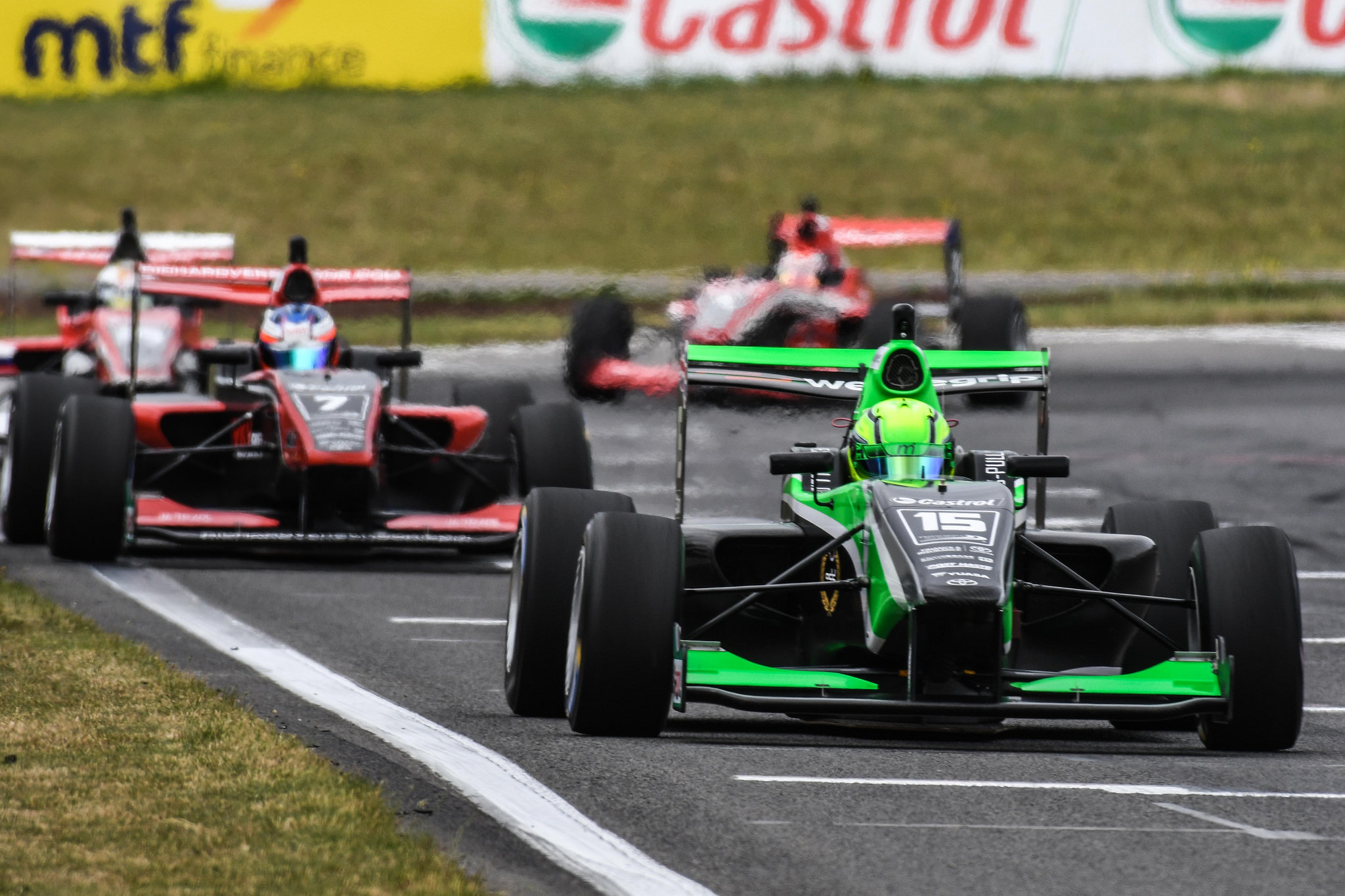 TRS on the radar for drivers as FIA decides on F3 chassis
Castrol Toyota Racing Series officials say that the FIA decision last week to go with the Tatuus chassis for European regional F3 series means its New Zealand championship should now be fully on the radar for drivers planning next season's campaigns.
The New Zealand series uses a Tatuus chassis and the FIA has selected the same brand for regional European F3 championships from next season onwards. Renault also confirmed last week it will run its own Eurocup Renault series with an F3 type car that also uses a Tatuus chassis and Michelin tyres as the FT-50 Toyota car does. Testing for drivers in these series will be limited in the early part of 2019.
A Tatuus chassis will also be used in the all-female W Series from 2019 onwards, providing prospective drivers that could be selected by the series to race with the same opportunity to accumulate track miles and master set up in a junior formula car ahead of the inaugural FIA-backed 2019 season.
The Castrol Toyota Racing Series – which runs over five consecutive weekends in January and February – is also the only winter championship offering FIA Super Licence points and according to Category Manager Nico Caillol, that's just one of the factors that currently makes the series a 'must do' for 2019.
"Now both the FIA and Renault have made their decisions on specifications the drivers can start to plan their 2019 seasons," explained Caillol. "That, of course will include and starts with their winter preparation and we believe we have the best option for them in the Castrol Toyota Racing Series."
"The Super Licence points and the fact that all drivers will make dramatic progress in understanding a junior formula racing car are obviously the most important elements of the package," he explained.
"However, there are a number of other additional aspects to it which we believe should make it the number one choice this winter. The teams here are made up of some of the most experienced engineers in the world, including many with expertise from Formula One, IndyCar, GP2 and other pinnacle single seater categories. Add to that the series' exceptional record in quality drivers who have competed in it; ten so far have made it to Formula One.
"The exchange rate of the New Zealand dollar also currently makes the series more affordable than it has been for many years and there is a huge amount of track time. Thirteen hours of practice, 10 qualifying sessions and 15 races. That adds up to more than 3,200km of available track time and means TRS has one of the best, if not the best, price to mileage ratio of any junior formulae in the world today.
"There's television, hospitality, five challenging tracks, and a championship which culminates in the New Zealand Grand Prix, one of only two events outside of Formula One sanctioned by the FIA as a Grand Prix. It's also a series which celebrates its 15th anniversary this coming season. And all of that is even before you consider the opportunity to spend a month in New Zealand taking in some of the breathtaking scenery and motorsport history.
"Sometimes our location means we don't get considered, but we believe we now have a compelling case for any serious racing driver looking to develop their skills and hone their speed for summer championships."
The Castrol Toyota Racing Series has two race meetings on New Zealand's South Island and three more on the North Island concluding with the New Zealand Grand Prix meeting at Manfeild Circuit Chris Amon in February.
2019 Castrol Toyota Racing Series
January 12-13 – Dorothy Smith Memorial Cup – Highlands Motorsport Park, Cromwell
January 19-20 – Spirit Of A Nation Trophy – Teretonga Park, Invercargill
January 26-27 – NZ Motor Cup – Hampton Downs Motorsport Park, Waikato
February 2-3 – Denny Hulme Trophy – Bruce McLaren Motorsport Park, Taupo
February 9-10 – New Zealand Grand Prix – Manfeild Circuit Chris Amon, Feilding
Caption:  The New Zealand Castrol Toyota Racing Series says it's now the top option for junior drivers over the winter months. Picture Bruce Jenkins.