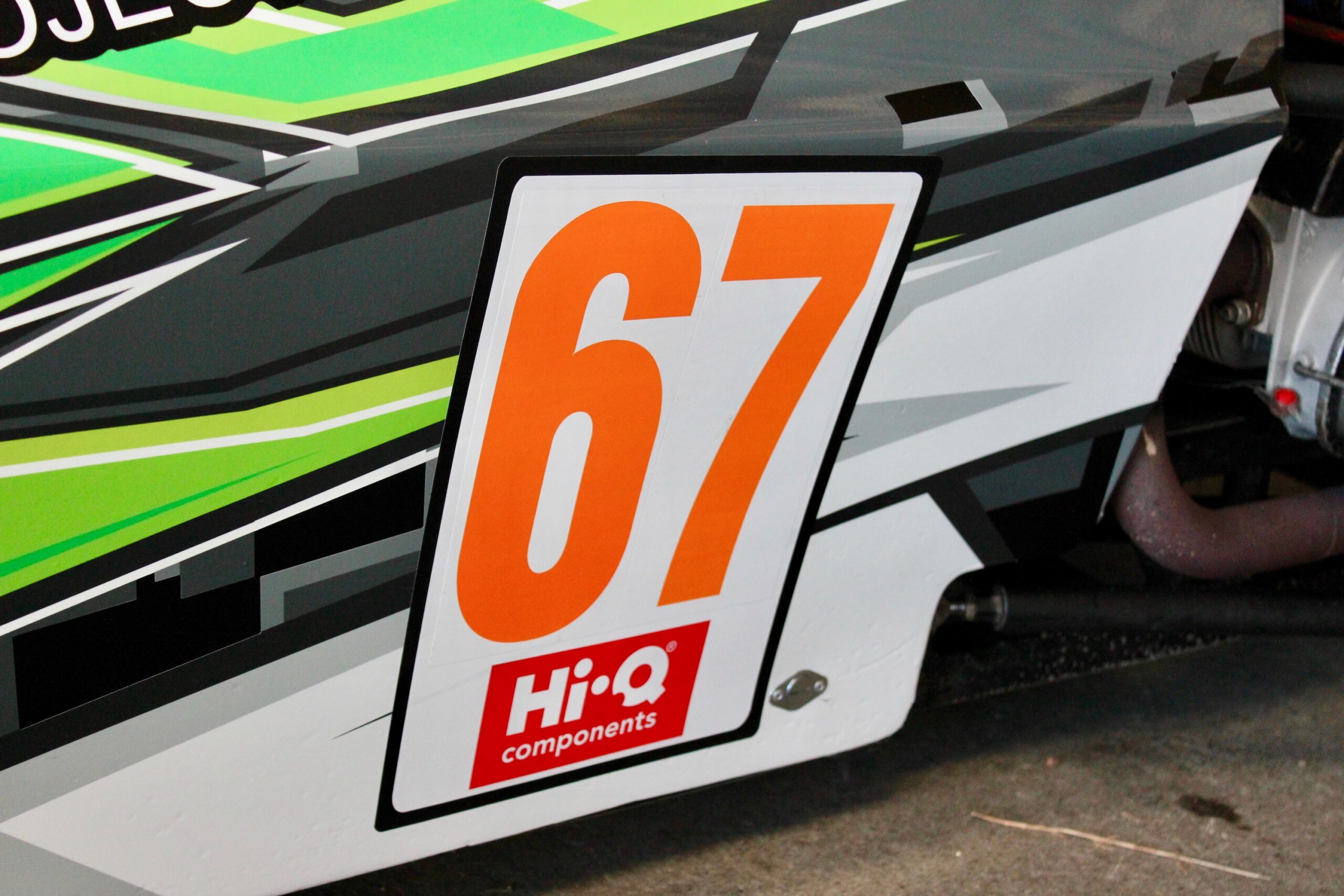 Orange is the new black for Formula First rookies
The Hi-Q Components NZ Formula First Championship has introduced a new initiative for its 2018/19 season. All drivers classed as rookies will run orange coloured numbers rather than the traditional black colour which the rest of the field will use.
The change comes after the idea was floated at the class' AGM in May and after working with the sports governing body, MotorSport New Zealand, the change was implanted into the regulations to make it a reality.
The purpose of the change is to highlight the achievement of those rookies who score exceptional results in and to identify who our young stars are.
The change has been met with great commendation from drivers, crews and organisers alike.
"I think it's a brilliant idea," said Dennis Martin, owner of Sabre Motorsport and the SpeedSport Scholarship. "Formula First has a rich history of shaping their rookie drivers into international champions and this initiative will only help boost their profile on track."
Sporting one of the new orange numbers will be 16 year-old Havelock North student and 2018 SpeedSport Scholarship winner Ronan Murphy.
"I think it will showcase the progress us rookies are making if we can dice it up the front of the field, it will make us stand out," said Murphy.
"Hopefully the different colour draws a few more eyes on us from the spectators' point of view on the stands at the track across the summer!"
FVANZ President and former champion of the class, Ian Foster, was pleased that Formula First was able to introduce something that he thinks will catch on across other classes in New Zealand.
"I'm pleased we were able to work with MotorSport New Zealand to bring this idea to life and ensure it was done properly." said Foster. "I think the cars running the orange numbers look great and I'm sure we'll see other categories across New Zealand adopting it in the future."
This season the NZ Formula First Championship will see four young rookies take to the track, starting October 20-21 at Manfeild Circuit Chris Amon.
Caption: The new orange number of Thomas Boniface's #67 Formula First car which all rookies will sport this season.
Media release and photo: Jordie Peters