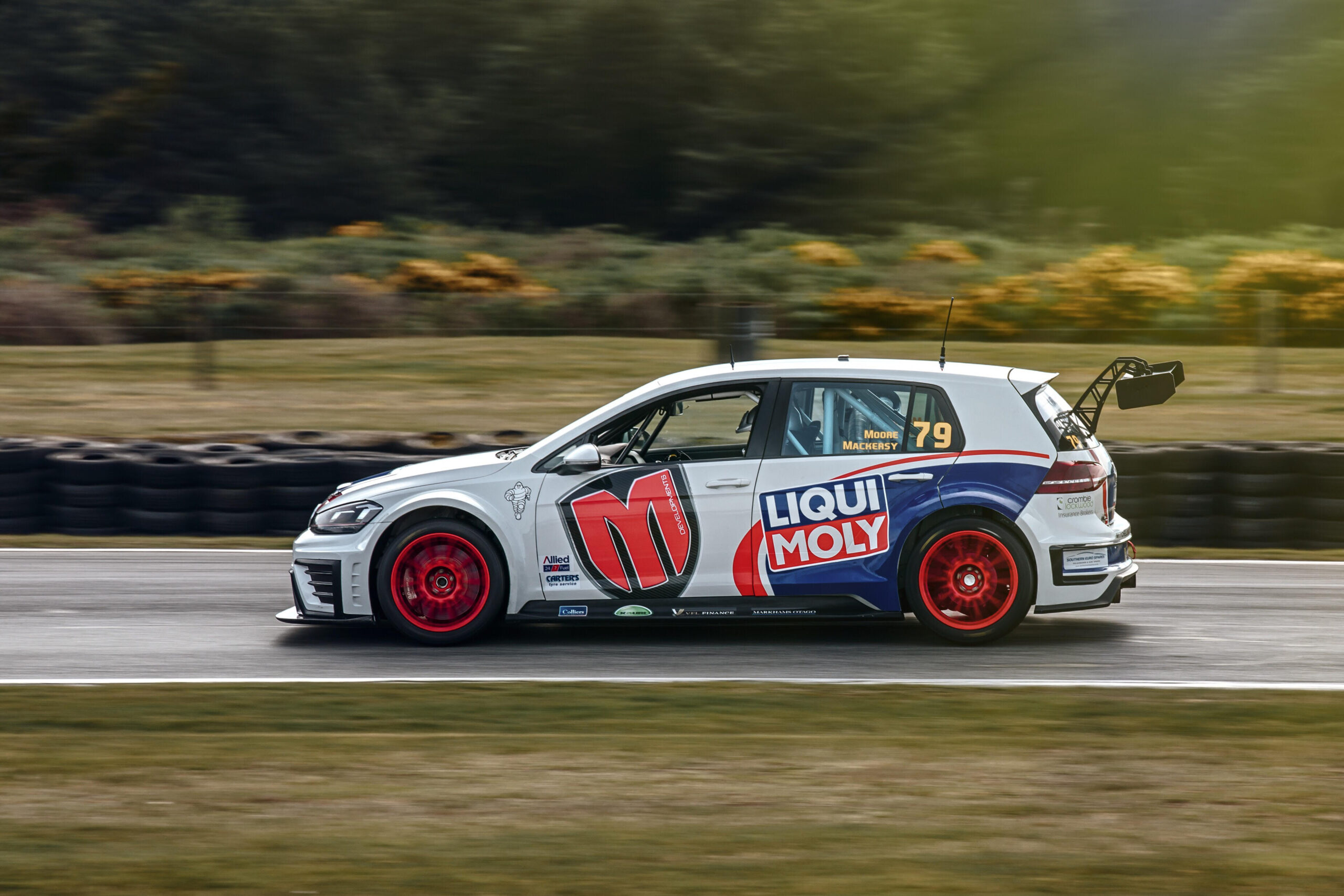 Podium finish for Volkswagen Golf GTI TCR in South Island Endurance Series overall 3 hour race
M Developments stepped on the podium this
weekend at the third and final round of the 2018 Carters Tyres South Island
Endurance Series at Levels, Timaru. Not only did the team finish the series 1 st in
their class but 3 rd overall across all classes in the 3 hour series behind the
Porsche 991 GT3 Cup driven by Alan Dippie and Scott O'Donnell in 2 nd and
International Motorsport's Neil Foster in the Audi R8 LMS GT3 claiming the
number one spot.
Drivers, Barry Moore and Tim Mackersy have been consistent across all three
races this series taking 1 st in Class at all 3 events.
The Volkswagen Golf GTI TCR, Chassis 002 from Volkswagen Motorsport, has
performed faultlessly this season with no mechanical issues and pace left to
burn. "With this car we are not having to push flat out for the whole race, like last
seasons car" said Mackersy referring to the step up from last years VW Golf Cup
Car.
Interest is continuing to grow in this spec of car with the team importing another
TCR currently after the excitement and result that back up the potential.
The team are now focused on the National Endurance Championships at their
home track, Highlands Motorsport Park, in November with continued support
from their principal sponsors, Liqui Moly and Mitchell Mackersy Lawyers.
Image: LARSSON PHOTOGRAPHY
Media release: M Developments