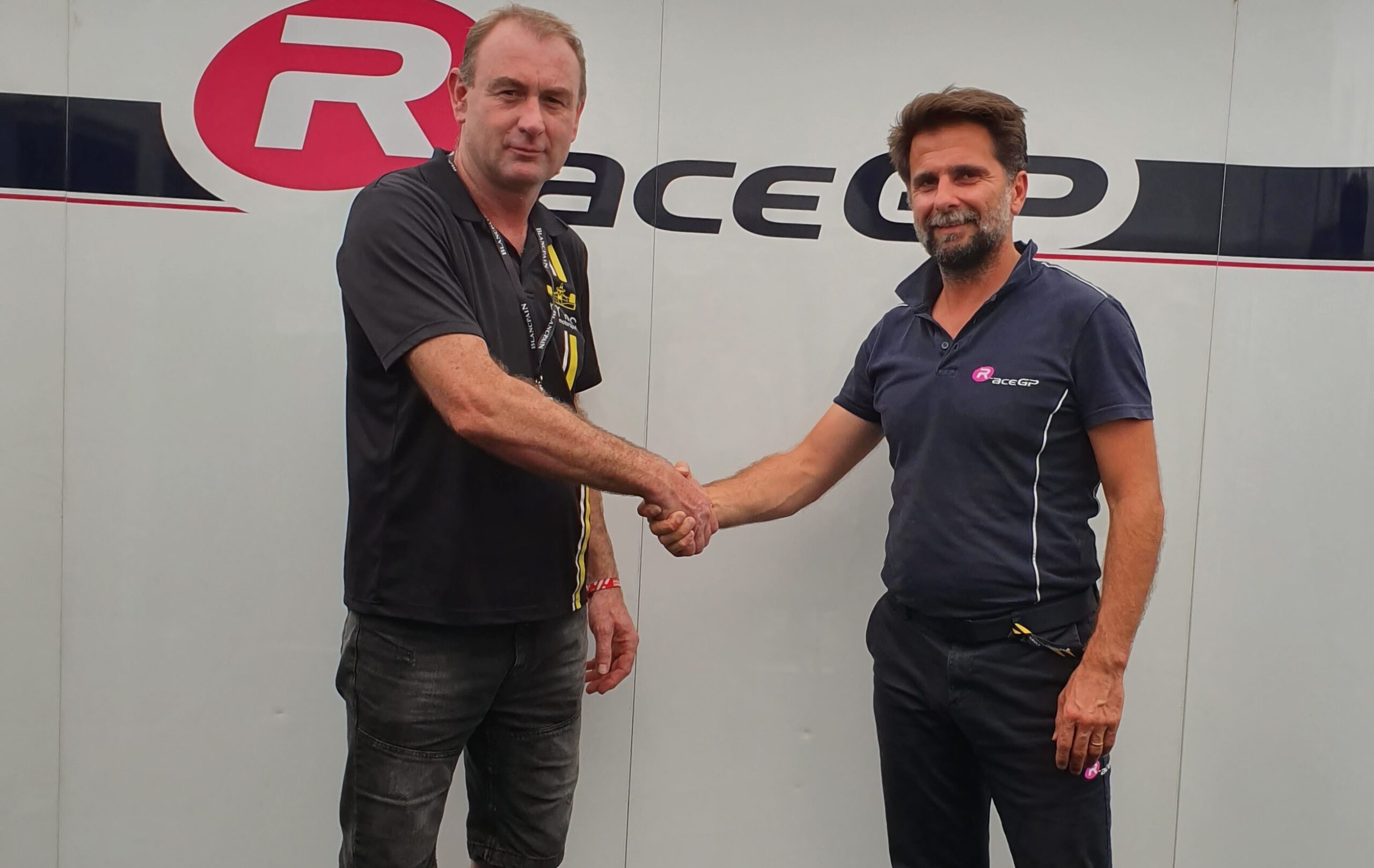 mtec and R-Ace GP join forces to create formidable TRS challenge
A new engineering partnership between mtec Motorsport and top French team R-Ace GP for the 2020 Castrol Toyota Racing Series (TRS) could make the new-look championship one of the most competitive in its 16 year history.
The new three year partnership sees the team renamed as mtec Motorsport – Engineered By R-Ace GP and will see R-Ace GP take overall charge of the entire race engineering side of the operation.
"It's a long-term arrangement and the aim is to provide mtec Motorsport and its drivers with the processes, knowledge and data that has been accumulated by R-Ace GP running the Tatuus chassis and Hankook tyre combination in the Formula Renault Eurocup," explained mtec Motorsport's Bruin Beasley.
"It's an agreement which puts mtec Motorsport ahead of the game and should help ensure we are in the box seat come January."
Castrol Toyota Racing Series Category Manager Nicolas Caillol expects the mtec and R-Ace GP effort to be a formidable combination, commenting: "mtec is the newest team in the Castrol Toyota Racing Series, but that doesn't mean it lacks experience. It has a proven track record in engineering single seater racing cars and running successful campaigns that have helped young drivers make the next steps up the motorsport career ladder.
"With the ability and achievements of R-Ace GP well known and respected throughout the international motorsport community, I think we can expect the team to be very strong indeed and this will be good for the championship."
mtec has been busy since the conclusion of the 2019 Castrol Toyota Racing Series. The team successfully made its Australian F4 debut at the Australian Grand Prix in Melbourne in March running Kiwi ex-TRS racers Taylor Cockerton and Ryan Yardley. They finished an impressive second and third in the second race of the weekend. The team has also moved into the highly anticipated Australian TCR series having taken charge of the Garry Rogers Motorsport TCR program, running two Renaults with James Moffat and reigning Dunlop Super 2 champion and Castrol Toyota Racing Series driver standards observer, Chris Pither.
The team was formed in 2016 with the 2017 Castrol Toyota Racing Series as its first championship campaign. It was an amalgamation of the respected and existing TRS team, Trevor Scheumack's ETEC Motorsport with Australian Bruin Beasley's Minda Motorsport.
R-Ace GP has been around longer. It was founded in 2011 by Team Principal Thibaut de Merindol and Technical Director Cyril Comte. In the eight years since it was founded, it has run in Formula Renault Eurocup, ADAC Formula 4 and Formula Renault 2.0, providing a stepping stone through the junior formulae for a number of drivers including F1 stars Esteban Ocon and Pierre Gasly and New Zealander Marcus Armstrong.
Its recent form in Formula Renault Eurocup is exceptional. From 2016 to 2018 it secured 25 poles, 25 victories, 71 podiums, two European team titles and one European driver title. This form has continued into 2019 with it currently leading the team, driver and rookie standings with four pole positions and five victories.
The five weekend 2020 Castrol Toyota Racing Series begins at Highlands Motorsport Park in Cromwell in New Zealand's South Island over the weekend of January 17-19. It stays in the South Island for the second round a week later, moving to Teretonga Park near Invercargill for round two. The series then heads to the North Island for the remaining three weekends of racing. That will include the Denny Hulme Memorial Trophy at Hampton Downs Motorsport Park, the New Zealand Motor Cup at a venue still to be confirmed and the final round, the New Zealand Grand Prix meeting over the weekend of February 14-16 at Manfeild – Circuit Chris Amon in Feilding.
Caption:  Bruin Beasley of mtec Motorsport, left, with R-Ace GPs Thibaut de Merindol. Picture supplied.
Media release: TOYOTA GAZOO Racing New Zealand