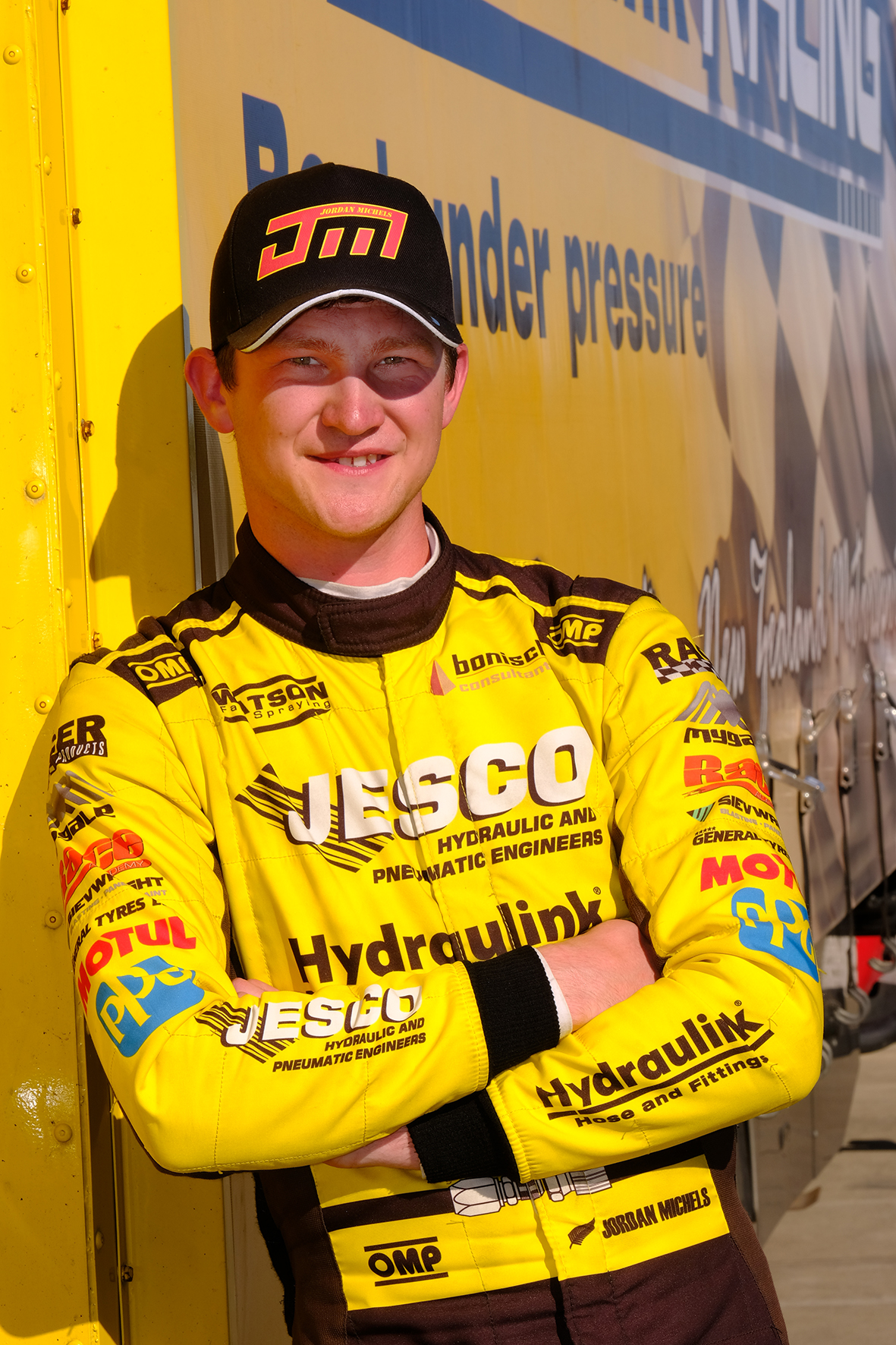 MICHELS TAKES NATIONAL TITLE
Invercargill driver Jordan Michels has won the 2018/2019 New Zealand Formula 1600 Championship.
Michels went into the final round at Pukekohe Park Raceway, south of Auckland, on Sunday just three points behind championship leader Josh Bethune of Auckland and in a battle that came down to the last lap of the season ended the day as the new NZ Formula 1600 Champion.
It was far from plain sailing as on Saturday in testing Michels and the Hydraulink/Hicks Bros Mygale run by Evolution Motorsport were pitched into a wall at the 200km/h turn 1 at Pukekohe, causing a massive amount of damage to the car. However a late night had the car ready for qualifying on Sunday with Jordan setting the fourth fastest time. However title rival Bethune secured pole position adding two bonus points to his points tally and increasing his lead to 5 points. Michels worked his way forward to second place in the first of the three races but with Bethune winning the race the points lead had extended to ten points with two races remaining.
The second race of the round saw a huge scrap with Michels again bringing the Hydraulink/Hicks Bros Mygale home second, this time ahead of Bethune after a big move, and with one race left the margin was just six points.
Michels described the final race of the season as "tough." "It was a 12 lap dogfight, a good street fight! I was behind Josh on the last lap and I decided to have a big go but before I could he made contact with another car and was unloaded into the wall. I crossed the line second and became the champion and I have never fist pumped so hard."
Michels was quick to thank his parents and sister, "they have given up so much for my racing. Also to the rest of my crew – race engineer Jase plus Jeremy and William they have been superb. I wouldn't be here without them or the generous support of my sponsors and supporters. I've been dreaming of this for 21 years and now I've achieved it I am lost for words. I am just over the moon."
In sealing the title, Michels joins names such as Scott Dixon, Shane Van Gisbergen and Liam Lawson – all past champions.
Media release: Lindsay Beer on behalf of Evolution Motorsport
Photo: Geoff Ridder
Caption: Jordan Michels (#23 Hydraulink/Hicks Bros Mygale) in the heat of battle at Pukekohe Park Raceway