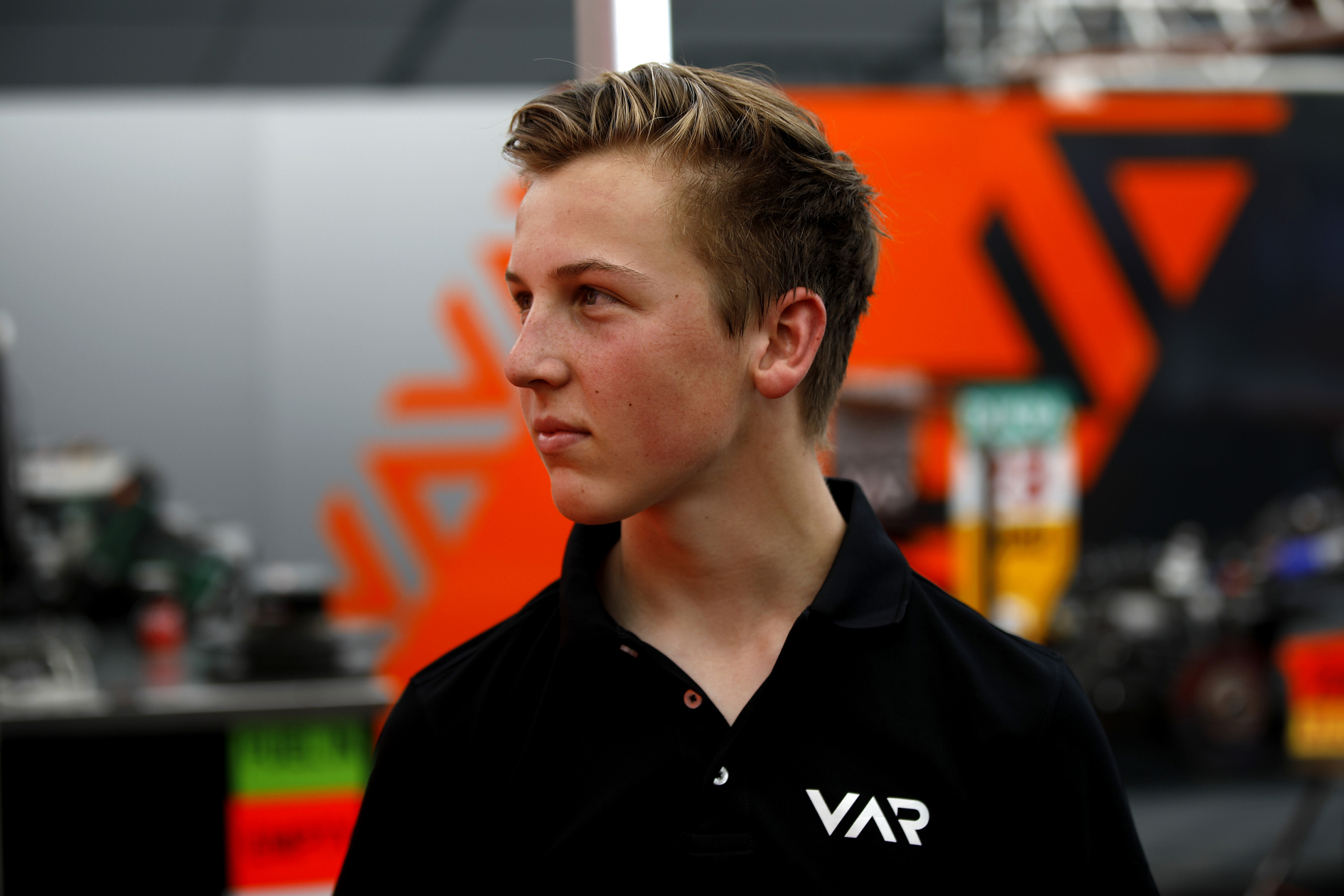 Lawson's Formula 4 finale
The German Formula 4 championship is at Hockenheim this weekend for the season's finale with Kiwi teenager Liam Lawson in a three-way fight for the runner-up spot.
Lawson held onto second position in the championship throughout the season but slipped back a place at the penultimate round after mechanical issues in the final race.
However the 16-year-old from Pukekohe is focused on claiming that position back over the weekend's three races and has been working hard over the six-week break to be fully prepared.
It's the longest break between rounds this season, and apart from testing his Turners-backed car at Hockeheim with his Van Amersfoort Racing (VAR) team, Lawson has been to the UK and is now working under top sports trainer Stewart Wild. With simulator training and working alongside his driving coach Enzo Mucci, Lawson says he can't wait to be back in the race car.
"It's been a long wait to go racing again in the Turners car and I like the Hockenheim circuit so I hope our previous good results there continue for this weekend," said Lawson.
It's the third time the F4 cars have been to Hockenheim this season, with Lawson bagging three 2nd-places in the five races they've had, plus gaining his only pole position of the year so far.
While German driver Lirim Zendeli clinched the championship at the last round, the fight for the runner-up position is currently held by young Brazilian Enzo Fittipaldi, grandson to the great Emerson, with a 12-points buffer to Lawson, who has his VAR teammate Frederik Vesti just a further five points adrift.
Lawson and Vesti will also be pushing to close the gap, and hopefully win, the Teams' championship for VAR as they trail US Racing by 19 points heading into the final round.
"It's hard to imagine the season is almost over, and I'm so grateful to Turners, the Porter Group and the Giltrap Group for making this season possible," added Lawson.
"We had no idea what to expect when we headed over here but to have the Kiwi flag on the podium a few times this season has been great. Let's hope I can see it hoisted a few more times this weekend."
Drivers have two Qualifying sessions to set the grids for two races, while the third will be formed with the top eight finishers from Race 2 reversed and the rest of the field starting from their Race 2 finish position.
German Formula 4 Championship Points after Round 4 (Top 6)
1. Lirim Zendeli 292 (champion)
2. Enzo Fittipaldi 213
3. Liam Lawson 201
4. Frederik Vesti 196
5. Charles Weerts 140
6. Mick Wishofer 126
Calendar 2018 German Formula 4 Championship
13-15 April,  Oschersleben
4-6 May,  Hockenheim
18-20 May,  Lausitzring
8-10 June,  Red Bull Ring (Austria)
20-22 July,  Hockenheim (German F1 GP)
3-5 August,  Nurburgring
21-23 September,  Hockenheim
Media release: Grant McDonald
Caption: Liam Lawson (#30), currently 2nd in the German Formula 4 championship, races at the final round at Hockenheim this weekend.
Image: VAR