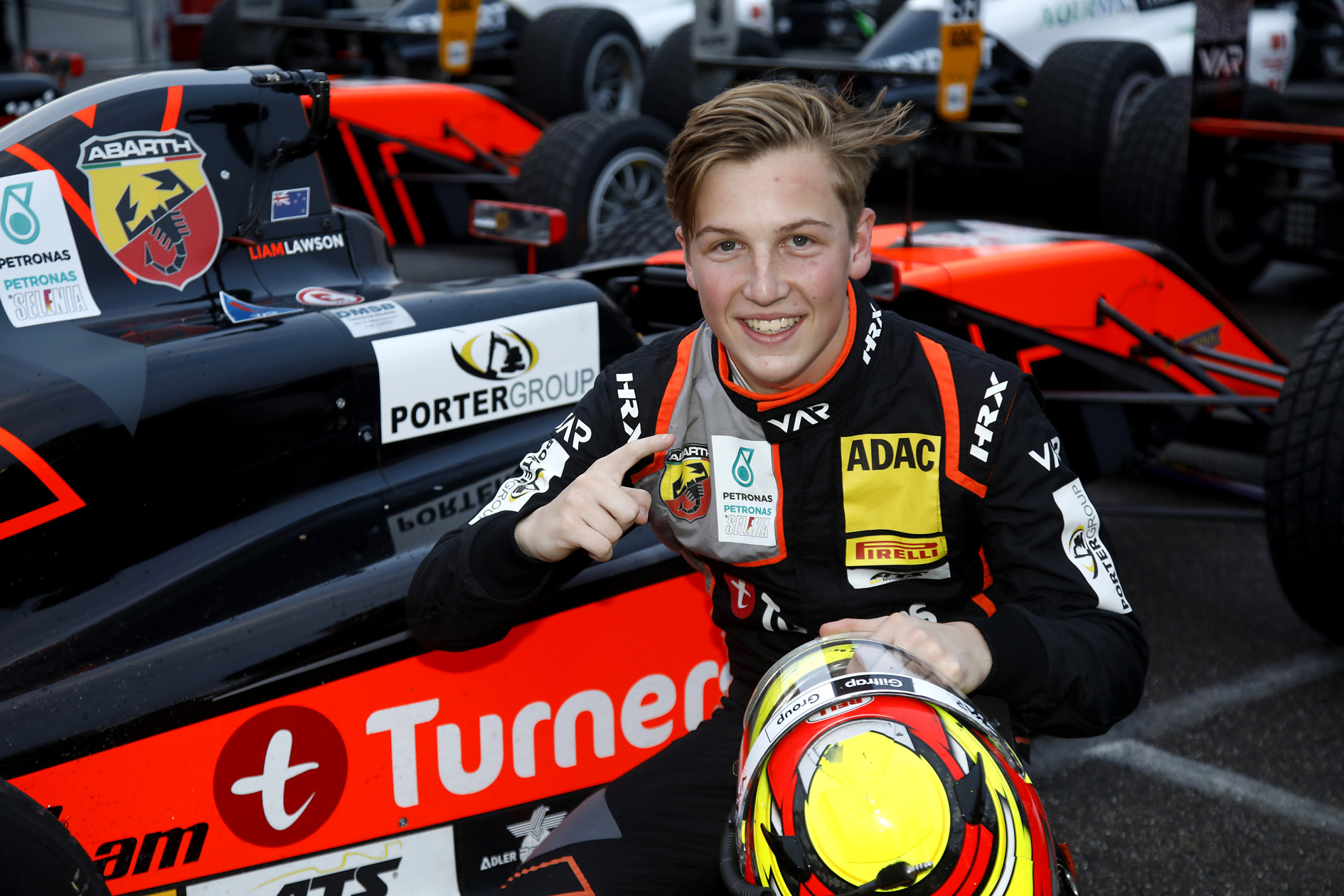 Lawson claims runner-up in German F4 championship
Liam Lawson has finished second in the German Formula 4 championship in a dramatic finale that saw the young Kiwi gain two more podiums and two pole positions.
Lawson entered the last three races of the season at Hockenheim in a three-way fight for the runner-up position, snatching it back in the penultimate race.
The weekend began well for the 16-year-old when he took double poles on a wet track in his Turners F4 car for the opening two races, but without the pace in the dry Lawson slipped to 2nd in race one and then bagged 3rd in Race 2.
Dramas for his two rivals also in contention for the runner-up position in the championship allowed Lawson to move back into the position that he'd held for most of the season.
But the final race, a reverse grid, was a messy affair and despite Lawson's best efforts to keep out of trouble and preserve his championship standing, contact from another competitor saw his car airborne before becoming down and damaging the car's suspension. Lawson made it back to the pits and rejoined on the final lap in 16th and last place, with the race finishing behind the safety car.
Again, rivals Frederik Vesti (Denmark) and Enzo Fittipaldi (Brazil) also had on track dramas in the final race, finishing 13th and 14th respectively.
Lawson ended his German F4 campaign with 11 podiums and 3 wins driving for Dutch-based Van Amersfoort Racing (VAR), backing up the runner-up spot he took in the Australian Formula 4 championship last year.
"I can't thank Turners, Giltrap and the Porter Group enough for the support they've given me this year, without that and the faith of my backers in New Zealand this wouldn't have been possible," said Lawson.
"It's been a tough championship and a massive learning year. VAR gave me a great car and the team has been just the best to work with. I owe a huge thanks to my engineer Francisco and my mechanic Ian. We gave it everything and to come away with 2nd and top VAR driver is a good reward."
Media release: Grant McDonald/Speedsport
Caption: Liam Lawson (#30), finished 2nd in the German Formula 4 championship. 
Image: VAR