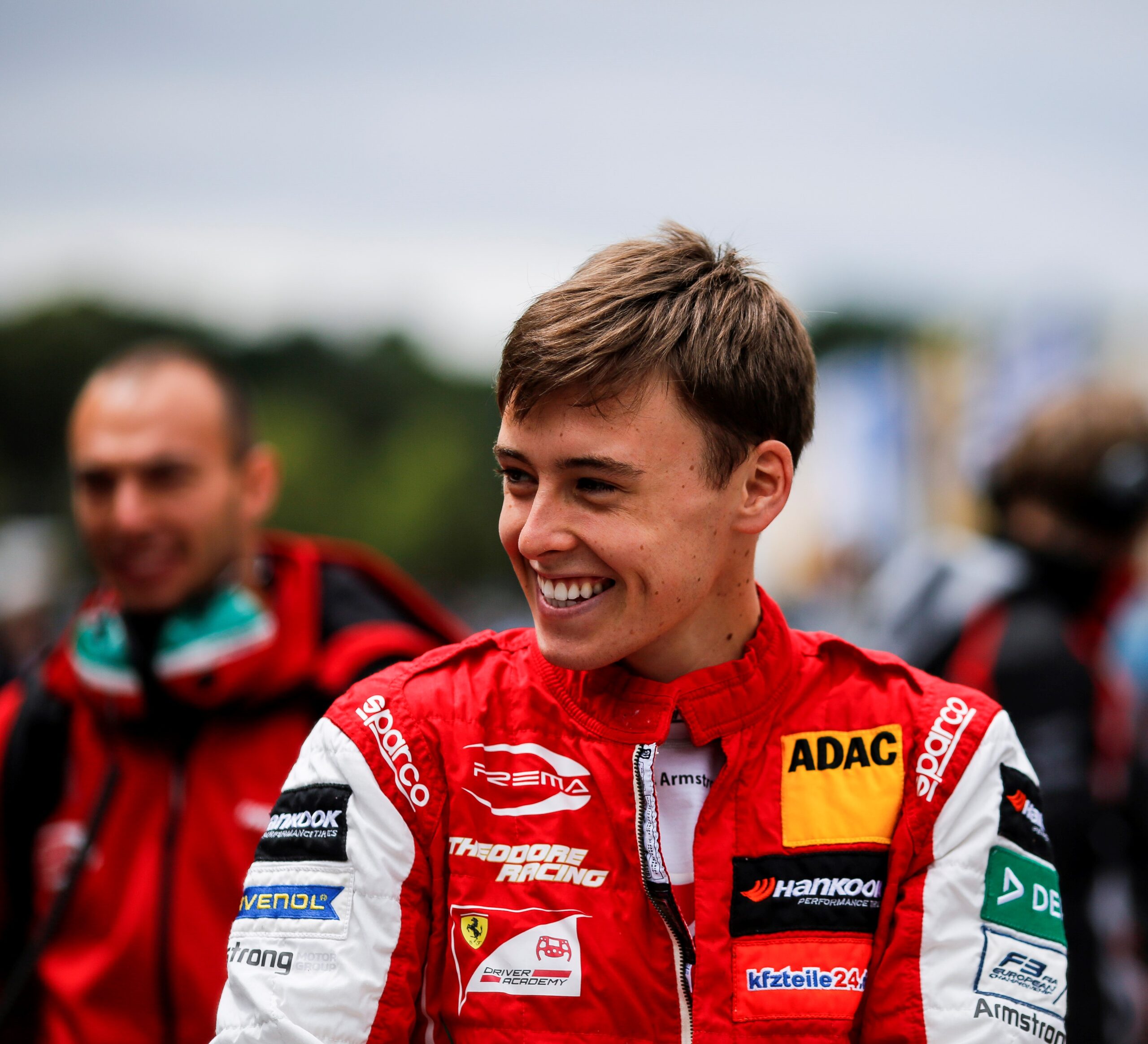 Kiwi Armstrong Aims To Win 2019 Toyota Series
Battle-hardened after a full year in the FIA European Formula Three Championship and with the Macau Grand Prix Rookie title in hand, Marcus Armstrong is home and aiming to win the 2019 Castrol Toyota Racing Series.
The Christchurch-born driver was third in the 2018 TRS, winning two races and standing on the podium ten times across 15 races. The title, he says, should have been his – and this time he aims to make sure. "I'm here to drive and I enjoy all the circuits here in New Zealand. I want to make good on last year's last lap loss," he said.
Marcus' father Rick agrees: the TRS is unfinished business for the 18 year old. "This is likely to be the last time we get to see Marcus racing in New Zealand over the five weekends of the summer series, so it's great for him to be able to put on a show for race fans and friends here. We are very proud to have him in the Auckland City Toyota/Armstrong Motor Group car," he said.
The Tatuus single-seaters used by the series are 'levelers' in terms of pace and set-up, meaning teams and drivers are evenly matched and Marcus Armstrong says the top drivers will be pushing each other hard at every opportunity.
Armstrong junior contested the 2018 CTRS with the M2 Competition team of Mark Pilcher and Jonathan Moury and this year returns to that team where his team-mates include Red Bull protégé Lucas Auer.
Team-mates are also rivals. Knowing they will spur each other to go faster and faster, Armstrong welcomes the presence of his quick team-mates. He believes his advantage, especially at the opening round, is drawn from his karting days: an innate ability to learn circuits quickly and to be fast right out of pit lane.
"I like TRS. The cars are physically easier to drive than F3. There are less set-up adjustments possible so it's a case of going out and driving the car. Every team and driver has the same opportunity. [Clement] Novalak last year was very good with the Giles team, and Thomas Randle won the title in 2017 with Victory, so it puts emphasis on the driver," he said.
In the five round 2019 TRS Championship, Armstrong says, the relationship between a driver and his race engineer is critical. Racing for trophies and working in professional team set-ups are a key drawcard for international drivers who would otherwise be using a simulator, locked into gym routines or at best driving lap after lap after lap in testing.
"TRS gives us plenty of practice and qualifying time, the cars are quite even, and the five weekends give us tremendous race fitness – so then you work with your engineer and mechanics and go on out and drive it," he said.
"I'm also here to stay fit and make the most of the great weather, because in Europe it's bloody freezing!"
The five week, fifteen race TRS championship will deliver Armstrong race-fit, fast and ready for his next challenge: the new FIA Formula 3 Championship which steps up to new, more powerful cars, has a confirmed 30-car grid and follows the Formula One calendar. For the 2019 CTRS championship, Marcus Armstrong is sponsored by Auckland City Toyota and the Armstrong Motor Group.
The Castrol Toyota Racing Series is run in identical Toyota-powered Tatuus FT-50 chassis' and runs over five weekends from January, with two events in New Zealand's South Island and three more in the North Island concluding with the New Zealand Grand Prix meeting at Manfeild Circuit Chris Amon in February, one of only two races outside of F1 officially recognized by the FIA as a Grand Prix.
2019 Castrol Toyota Racing Series
January 12-13 – Dorothy Smith Memorial Cup – Highlands Motorsport Park, Cromwell
January 19-20 – Spirit Of A Nation Trophy – Teretonga Park, Invercargill
January 26-27 – NZ Motor Cup – Hampton Downs Motorsport Park, Waikato
February 2-3 – Denny Hulme Trophy – Bruce McLaren Motorsport Park, Taupo
February 9-10 – New Zealand Grand Prix – Manfeild Circuit Chris Amon, Feilding
Caption:  Marcus Armstrong returns to contest the 2019 Castrol Toyota Racing Series.
Picture: Veritas Communications
Release: Toyota Racing NZ