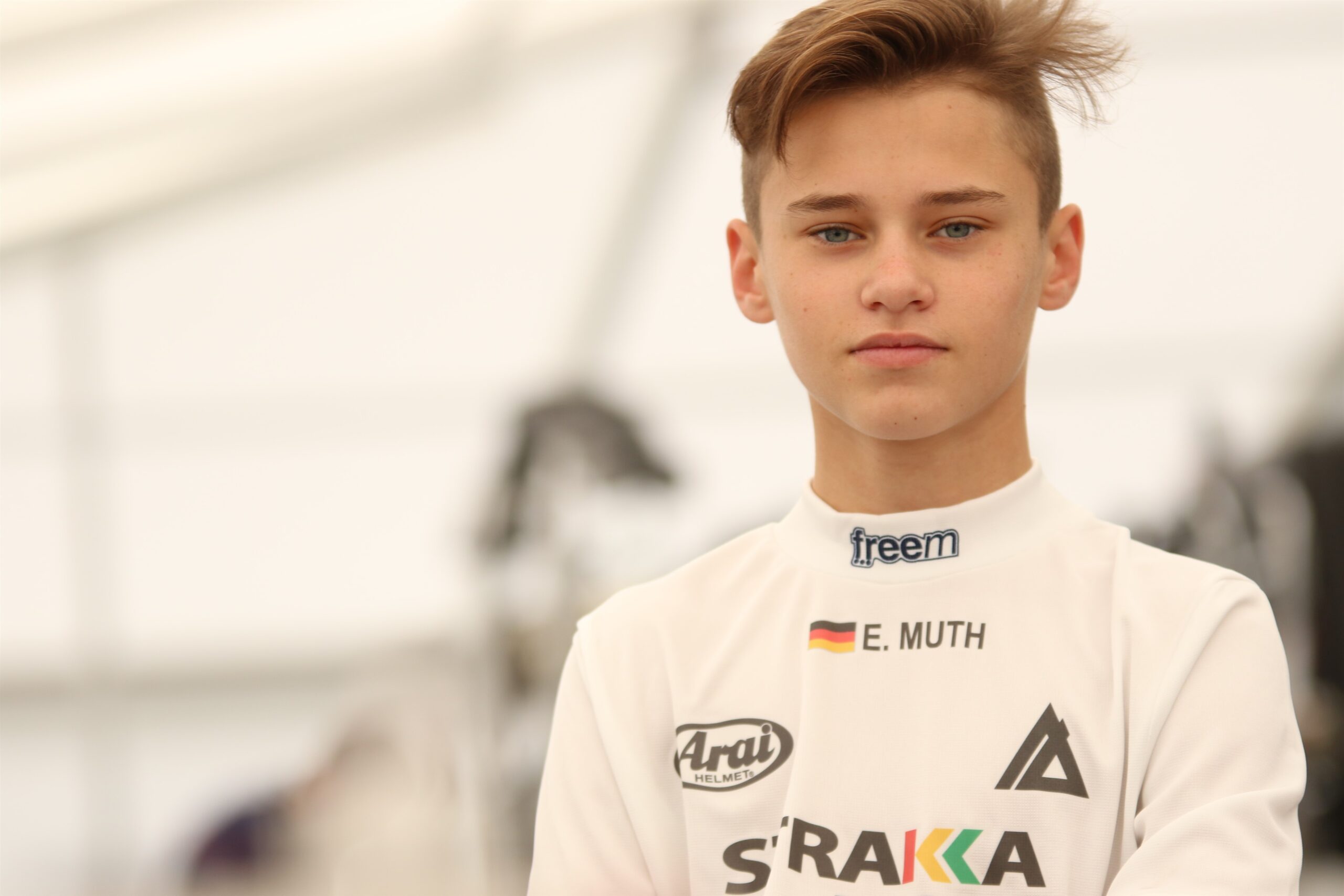 Esteban Muth confirms Toyota Racing Series entry
European karting ace and up and coming Formula 4 racer Esteban Muth has this week been confirmed by Toyota Racing New Zealand as the first competitor for the 2019 Castrol Toyota Racing Series.
The championship – which qualifies for F1 Super License points – is now an accepted route for up and coming single seater racers globally looking for a competitive and compact wings and slicks series during the winter months. Last month Artem Markelov became the 10th graduate of the series to drive a Formula One car during a Grand Prix weekend when he appeared for Renault at the Russian Grand Prix and the roster of former racers also includes Lance Stroll, Lando Norris, Daniil Kvyatt and New Zealand's Brendon Hartley.
Interest is high in the category this year and Brussels-based Muth is the first of a number of competitors who will be confirmed for the championship in the coming weeks. He will race for M2 Competition – one of four New Zealand-based teams running the identical cars in the championship.
His first experience of karting came at just four years of age when his dad John took him to the local indoor track and within two years his enthusiasm had taken him into competition in two stroke machinery at the local club circuit. Success came quickly and from 2010 onwards Muth became a regular race and championship contender in progressive karting classes in Belgium and Europe. In 2011 and 2012 he won the Belgian IAME Challenge in the mini class, before securing the Parilla championship in 2012.
He raced internationally in Italy and Germany in KF Junior in 2014 and in the German ADAC and DKM series in 2015. In 2016, as well as finishing in the top five in Belgium's top karting class, he qualified fifth and starred in the CIK FIA European Championships. In 2017 he was signed as a factory driver for Dino Chiesa and Zanardi for 2017, crossing the line second on the road in the World Championship final at the PFI circuit.
In 2018 Esteban graduated to the French Formula 4 Championship with Strakka Racing as part of the famous endurance racing team's young driver development programme, taking a race win and a couple of third places in a hard fought series that included visits to Jerez in Spain and Belgium's iconic Spa circuit as well as the French circuits on the calendar.
In addition to his Formula 4 calendar, Esteban also competed in endurance racing for the first time in 2018, racing a Porsche 991 Cup car in the 24 Hours of Zolder, one of Belgium's biggest annual races. Muth and brother O'Neil together form the Eston Racing driver team and are managed by Strakka Racing founder and driver Nick Leventis and former F1 driver, Le Mans winner and long-time Japanese Super Formula competitor Andre Lotterer. O'Neil will also be racing in New Zealand during the summer, in selected rounds of the domestic Toyota 86 Championship.
"It's going to be good to go to New Zealand and broaden my experience of both cars and circuits," explained the 16 year old, who includes Lewis Hamilton, Ayrton Senna and Lotterer amongst his racing heroes. "It's a competitive series and a great way to carry on development and prepare for the next stage of my career in 2019."
The Castrol Toyota Racing Series is run in identical Toyota powered Tatuus FT-50 chassis' and runs over five weekends from January, with two races on New Zealand's South Island and three more on the North Island concluding with the New Zealand Grand Prix meeting at Manfeild Circuit Chris Amon in February, one of only two races outside of F1 officially recognised by the FIA as an international Grand Prix.
2019 Castrol Toyota Racing Series
January 12-13 – Dorothy Smith Memorial Cup – Highlands Motorsport Park, Cromwell
January 19-20 – Spirit Of A Nation Trophy – Teretonga Park, Invercargill
January 26-27 – NZ Motor Cup – Hampton Downs Motorsport Park, Waikato
February 2-3 – Denny Hulme Trophy – Bruce McLaren Motorsport Park, Taupo
February 9-10 – New Zealand Grand Prix – Manfeild Circuit Chris Amon, Feilding
Release: Toyota Racing
Caption: Esteban Muth is first off the blocks for the 2019 Castrol Toyota Racing Series