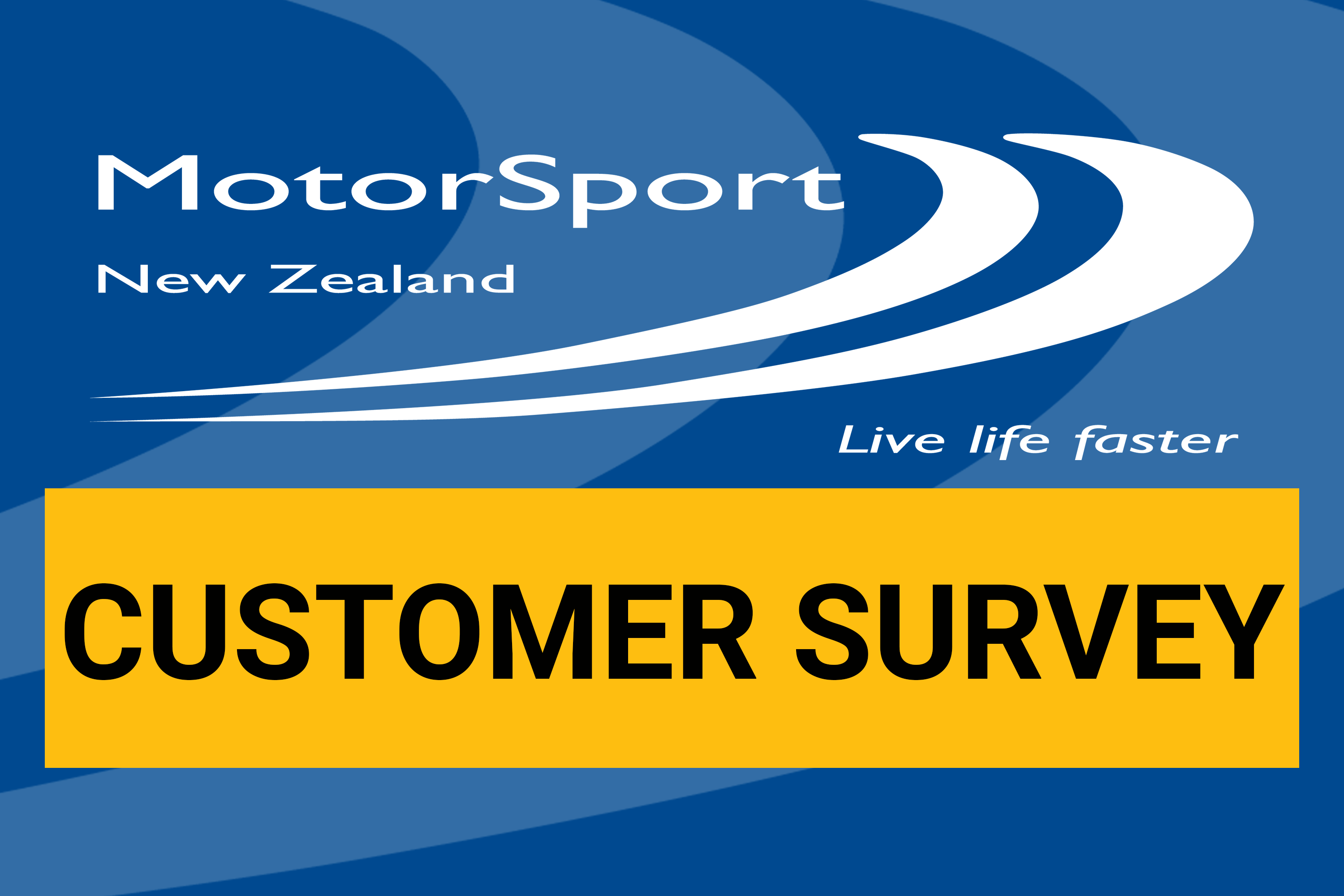 Customer Survey 2022
MotorSport New Zealand is committed to continuously improving the quality of service we deliver to our competition licence holders. We want you to have your say as a competition licence holder and provide us with constructive feedback.
We've put together a survey specifically for our competition licence holders to measure the quality of service MotorSport New Zealand offers and gather your feedback and suggestions. The data we collect will be critical in helping identify areas of improvement for MotorSport New Zealand and we'd greatly appreciate your participation in the survey. The survey should take between 10-15 minutes to complete and is totally anonymous.