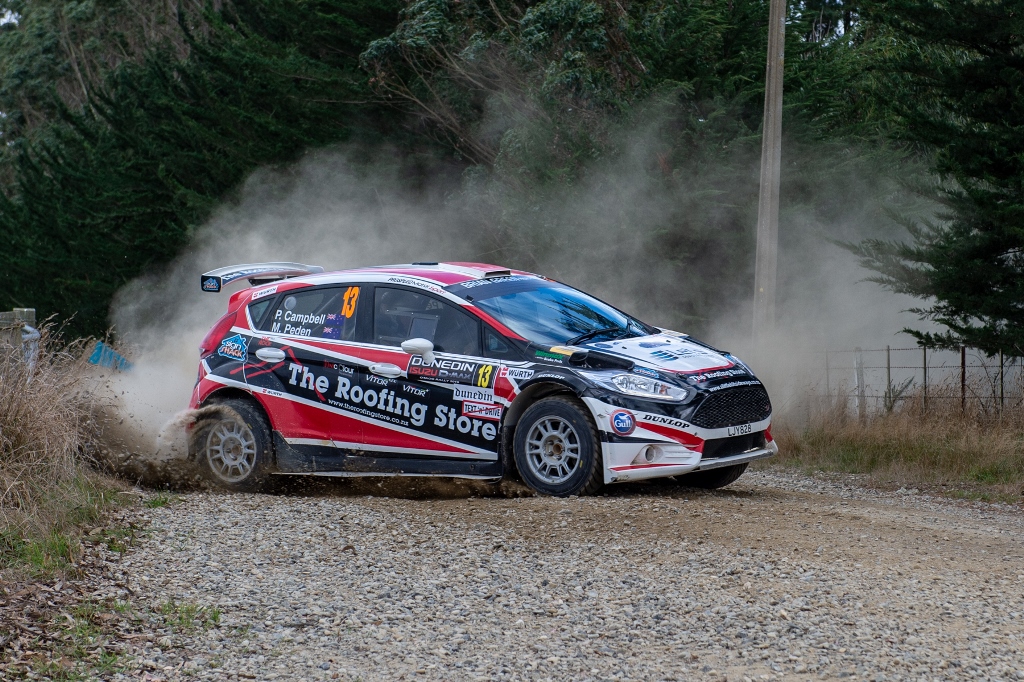 Campbell looks for more speed at Whangarei
Tauranga's Phil Campbell heads to the second round of the Brian Green Property Group New Zealand Rally Championship, the ENEOS International Rally of Whangarei, looking for more car speed to build on his Rally Otago podium finish.
Campbell and co-driver Mal Peden bring The Roofing Store Ford Fiesta AP4 to Whangarei for the first time, but it is a rally that has delivered strong results for the team in the past, including a top six outright finish in the two-wheel drive Ford Fiesta R2 in 2013.
The 2019 season started well for Campbell, with a third placed finish, although Campbell is quick to acknowledge he would like to have been closer to the two cars ahead of him across the weekend.
In the short break of just under three weeks, the Campbell Rally Sport team has worked hard to cure a problem that saw the car intermittently cut out, sapping Campbell's confidence on the ultra-fast roads.
"I'm really looking forward to getting underway at Whangarei, it's a rally we've always gone well at and it's the first time we will get the chance the run The Roofing Store Fiesta up there. They are awesome roads and we've got an amazing car underneath us," says Campbell. "Otago was a great start to the season, it's an event we've not always gone that well at and I'd love to think we can be closer to the pace at Whangarei."
The ENEOS International Rally of Whangarei gets underway with a ceremonial start on the Te Matua a Pohe Bridge from 5pm Friday, closely followed by two super special stages around Pohe Island. The following day, teams tackle eight stages north of Whangarei, with a further eight stages on Sunday before the ceremonial finish at the Whangarei Town Basin from 3pm.
Press Release by BB Media 
Photo credit Dee Byrne/www.alittlebitsideways.co.nz