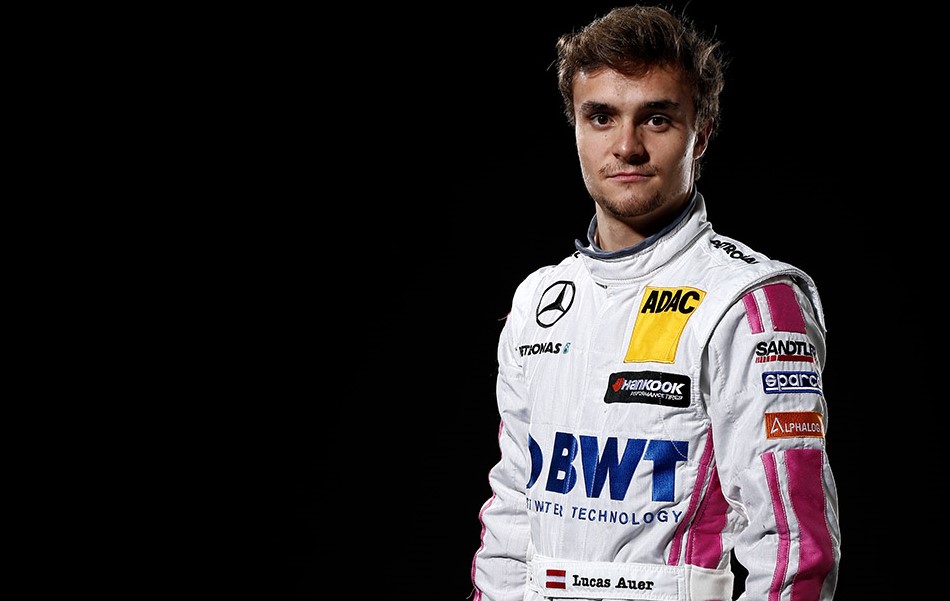 Auer heads to New Zealand to begin 2019 campaign
Austrian racer Lucas Auer is a high profile addition to the 2019 Castrol Toyota Racing Series in New Zealand.
The 24 year old will race in the series for the third time as he looks to sharpen his single seater skills prior to a season in Japanese Super Formula next year.
Auer has competed in the Castrol Toyota Series twice before, in the 2012 and 2013 seasons. Those campaigns produced a sixth and third place finish in the championship and he will start the 2019 championship as a firm favourite for the title.
His career has progressed impressively since his most recent campaign in New Zealand and has included the post-Hungarian Grand Prix mid-season Formula One test for Force India in 2017 and four full seasons in the spectacular DTM series in Europe as a factory Mercedes driver from 2015 to 2018. Mercedes will no longer compete in the DTM Series.
The timing of the New Zealand campaign works perfectly with Auer's recently confirmed plan to take part in the competitive Super Formula Series in Japan in 2019. The five round championship takes place over consecutive weekends in January and February in New Zealand, allowing Auer to get back into the swing of wings and slicks single seaters. He's just one of a number of high profile drivers – including recent Macau Grand Prix winner Dan Ticktum – looking at the Kiwi series as a springboard towards gaining significant Super Licence points in 2019.
Part of the works Mercedes racing programme, Auer is regarded as one of the best up and coming drivers in racing today and has competed successfully in a wide range of formulae, including European Formula 3 and Blancpain GT as well as the high profile DTM series. His 2019 New Zealand campaign will be supported by Remus SPORTEXHAUST and he will drive with M2 Competition, who won last season's title with Robert Shwartzman. M2's Mark Pilcher is delighted to be running the Austrian, commenting: "We're obviously excited that Lucas contacted us to compete this coming season and we look forward to welcoming him into the team in January.
"Having a factory Mercedes-Benz driver the calibre of Lucas is important for not only for our team, but the series. Lucas raced here in 2013 and impressed with his pace. We are sure that he will be more experienced, having competed in a number of high level categories around the world since he last raced here, and everyone in the team is eager to see what he can do this season."
"Though he is here to prepare for his Super Formula Series 2019 season there is no doubt he will be one of the favourites."
The Castrol Toyota Racing Series is run in identical Toyota powered Tatuus FT-50 chassis' and runs over five weekends from January, with two races on New Zealand's South Island and three more on the North Island concluding with the New Zealand Grand Prix meeting at Manfeild Circuit Chris Amon in February, one of only two races outside of F1 officially recognised by the FIA as a Grand Prix.
Caption: Lucas Auer is back in New Zealand to begin 2019.
Release: Toyota Racing NZ