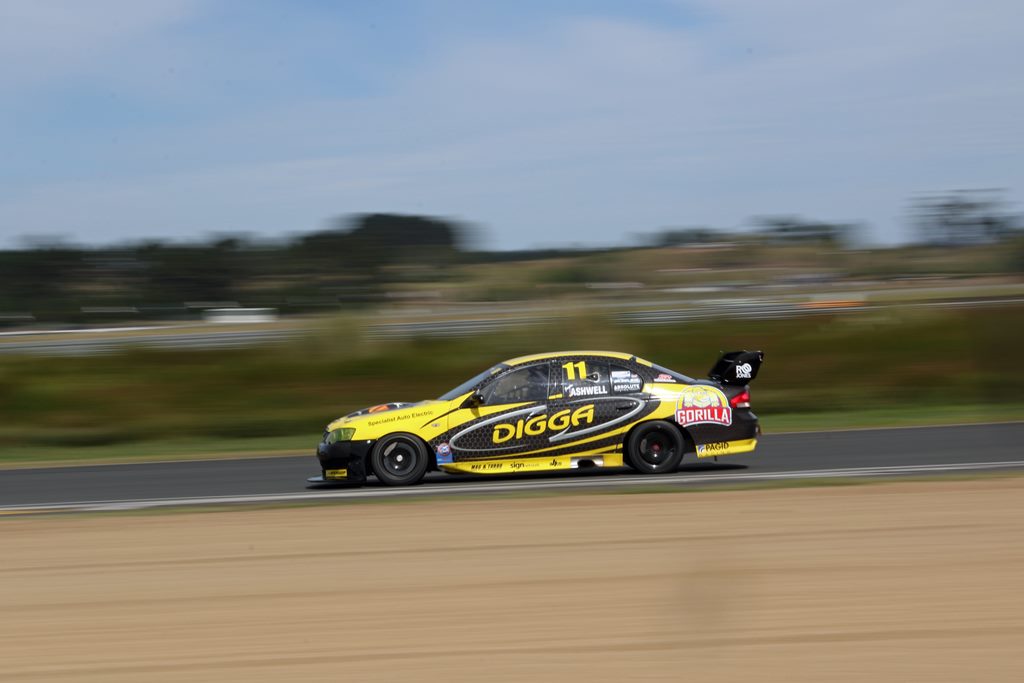 Ashwell Wins Class Two Title in BNT V8s
Justin Ashwell has clinched the Class Two title in the BNT V8s at Hampton Downs today.
After a seesaw battle with nearest rival Matt Podjursky all season long, Ashwell managed to hold on and win the Championship by just a handful of points over the youngster from Inglewood.
"To Matt and his team this weekend, they rebuilt their car on Friday, and for us to race like we raced yesterday, I wouldn't change anything about the season for nothing racing against his team," said Ashwell.
"Both crews have given it everything, and I commend both crews. It's been an awesome series."
For Podjursky, it was also a hard fought season, and tough to come agonisingly close to clinch the Class Two crown.
"We had a real good car at every single track. When we rolled it out, it was on the pace," said Podjursky.
"I can't thank my team enough for their efforts, especially my Mum and Dad."
"It's been an incredible season after a rocky start at rounds one and two. Onwards and upwards."
For Podjursky, his immediate focus is now on other opportunities to further his career.
"We've got a couple of exciting opportunities to look at in Australia, which will be budget dependent. If that doesn't come to fruition we'll be looking at a campaign in Class One of the BNT V8s."
Caption: Justin Ashwell took the Championship win in Class Two.
Media release: Freddy Foote