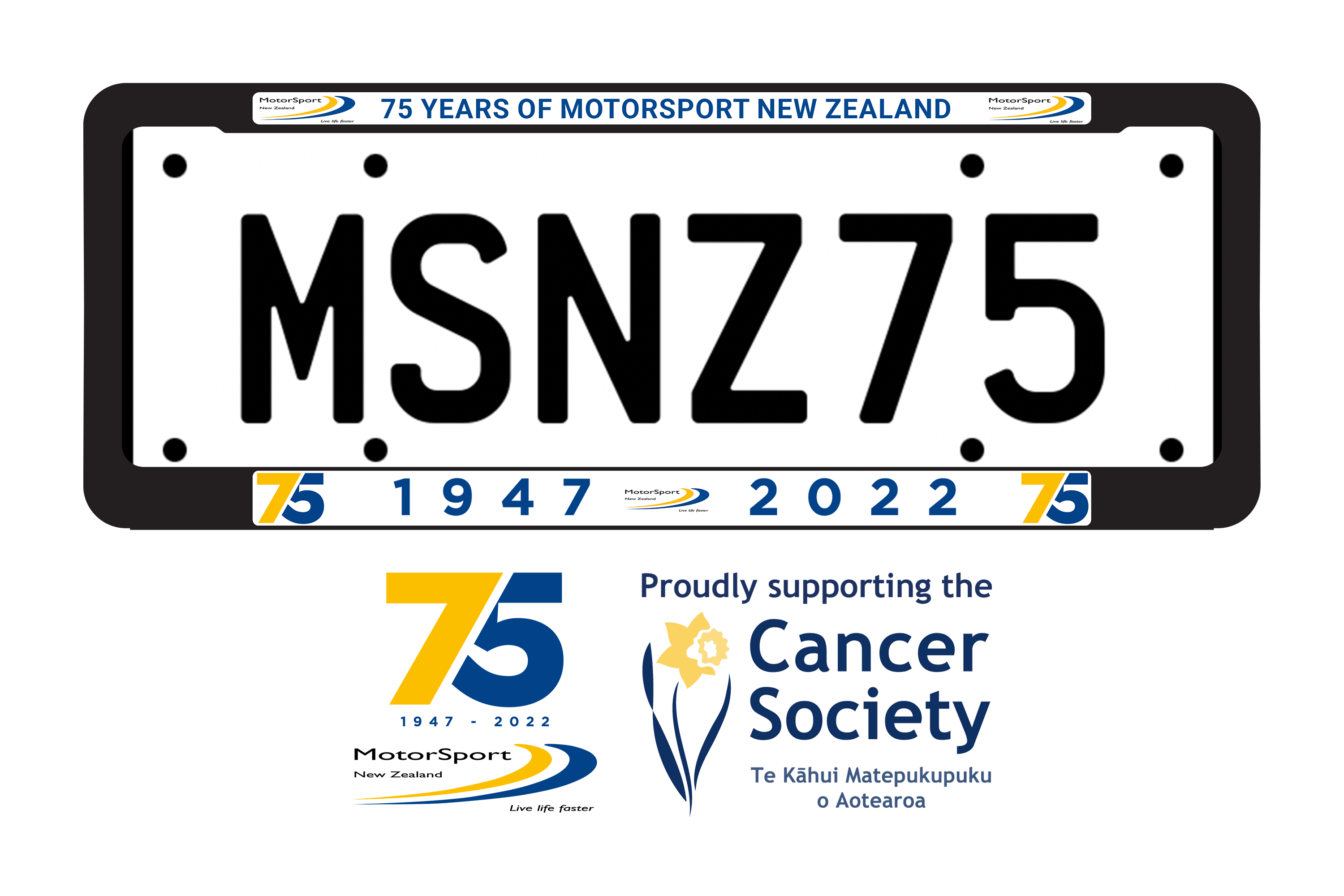 75th Anniversary number plate surrounds to raise money for Cancer Society
MotorSport New Zealand has launched an online store as part of its 75th Anniversary celebrations to sell exclusive merchandise.
Headlining the new online store are limited edition 75th Anniversary number plate surrounds with all the profits being donated to the Cancer Society of New Zealand. Just a limited run of 500 sets of the number plate surrounds will be available for purchase for just $30.
The surrounds have been kindly donated by Peter Grant of Reaction Print, meaning the majority of the purchase cost will be donated to the Cancer Society.
"We're excited to be launching our new online store and incredibly proud to be able to support the Cancer Society while doing it," said Elton Goonan, CEO of MotorSport New Zealand.
"Thanks to Peter and the Reaction Print team, who came to us and offered to produce these very cool number plate surrounds at no cost, we've been able to pass on that generosity and donated 100% of the profits from all the number place surrounds to the Cancer Society.
"Our team is often asked where they can buy MotorSport New Zealand apparel and now we've got a simple, customer-focused system in place. This will also enable us to stock and sell products that are quite motorsport-niche, products for volunteers, for example, making them more accessible for our people."
Also available on the online store is a wide range of 75th Anniversary apparel and accessories as well as other items. More product ranges are set to be added to the store over time including not only apparel but motorsport-specific products such as safety items, decals and more.
You can purchase a limited edition number plate surround and view the full MotorSport New Zealand online store range at www.store.motorsport.org.nz.