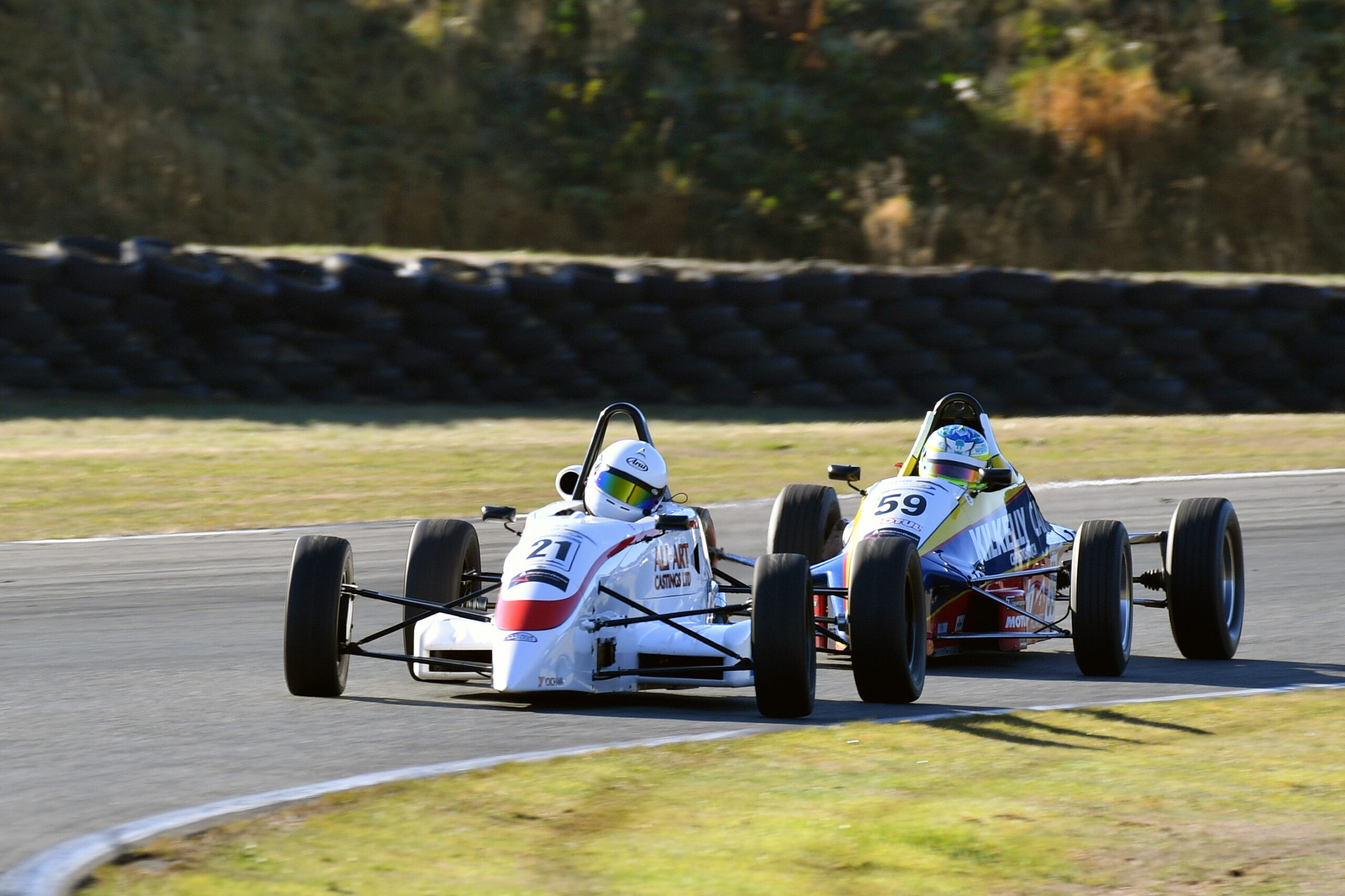 Zac Christensen wins tightly fought South Island Formula 1600 title
Christchurch's Zac Christensen has won the 2021/22 Yokohama South Island Formula 1600 Series overall title after a perfect race weekend at the final round in Invercargill over the weekend. Having qualified on pole and winning the $500 Hampton Downs NZ Racing Academy cash prize , the 17-year-old university student went on to win all three races. Second overall was Matthew Hamilton with Alex Crosbie third in what has been a fiercely contested season.
"Thrilled to have finally won the title," commented Christensen (Ray GR20). "Certainly, coming into the round, we knew it was going to be tight. I was confident with our pace and Motorsport Solutions certainly gave me a great car."
Hamilton (Van Diemen RF88) went into the final round with a 36-point lead over Christensen, needing to finish all three final races either in front or just behind his rival.
"The aim was to finish up in the points which I did in the first two races, finishing second," said Hamilton. "In the last race I initially struggled with some gearbox issues and dropped to seventh so had some work to do."
In the final feature race, with double points on offer, Hamilton crossed the line first, ahead of Christensen provisionally handing him the title. However, a post-race inquiry was held with the result handing Hamilton a 30-second driving standards penalty, dropping him to second overall.
Alex Crosbie (Ray GR21) had a strong final round with three third placings cementing his third overall in the series.
Three Class titles were also on the line with Christensen winning Class 1 (>2000) from Crosbie and Daniel Brown (Ray GR21). Cameron Freeman continued to hold his lead over his cousin Dyson Freeman, to win Class 2 (1990-1999) while Hamilton easily won Class 3 (pre-1990).
It has been another highly competitive season for the South Island Formula Ford Club with four different drivers winning the 17-races contested. In the end, Christensen shone through with six wins, Hamilton and Louis Sharp with five each and Simon Hunter one win.
Initially Sharp led the championship and looked likely to take the title. However, the day of the penultimate round he left NZ heading to the UK and to compete in the British F4 Championship. This then paved the wave for Christensen, Hamilton and Crosbie to fight for the title.
As part of the prize package, Christensen will get the opportunity to test a FT50 single seater with TOYOTA GAZOO Racing NZ, provided by the Tony Quinn Foundation.