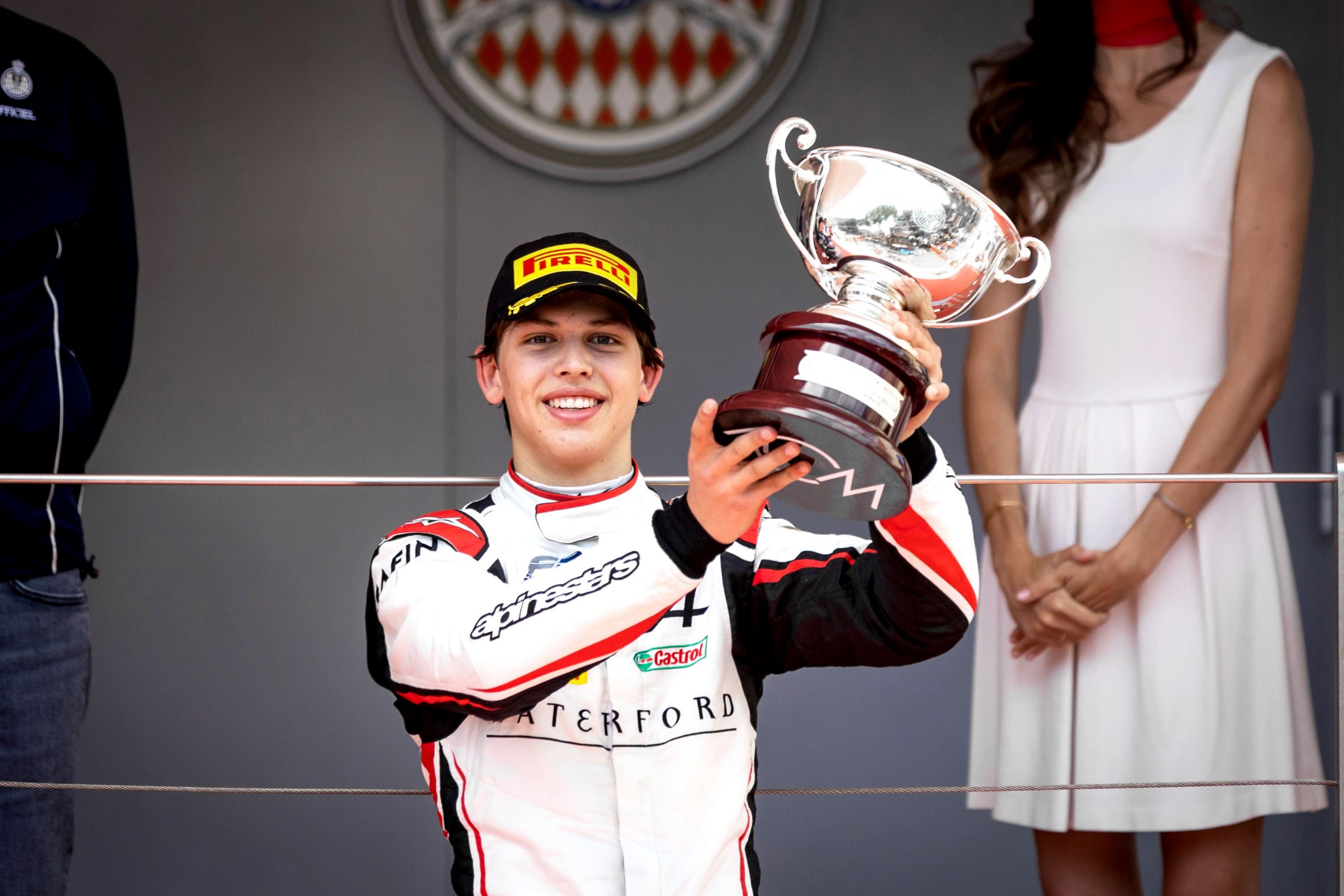 Van Hoepen joins Castrol Toyota FR Oceania for final two rounds
Seventeen year old Dutch racing star Laurens van Hoepen will join the 2023 Castrol Toyota Formula Regional Oceania Championship for the final two rounds.
He'll compete for M2 Competition and will take to the track this Thursday at the Hampton Downs International Motorsport Park for the 67th New Zealand Grand Prix weekend, which is the fourth round of the five round championship.
Van Hoepen has competed over the past season in the Formula Regional European Championship for ART Grand Prix so is likely to be up to speed quickly both in the car and on the track.
A protégé of new Alpha Tauri F1 driver and former Formula E competitor Nick de Vries, Laurens started karting at the age of eight and has been one of the strongest performers on the European scene in the past few seasons.
He won the X30 Mini class in the AME Euro Series in 2017 and finished in the top ten of both the FIA European Championship and the WSK Champions Cup in 2020, driving for Nico Rosberg's Racing Academy and Charles Leclerc' Leclerc by Lennox Racing respectively.
He remained with Leclerc's team for 2021 making the step up to KZ2 shifter karts and finishing third overall in the CIK-FIA Karting European Championship.
Laurens made an immediate impression on his circuit racing debut in 2021 in the Formula 3-based Ultimate Cup Series – winning his first ever single-seater race from pole at Le Mans, ahead of Formula E race winner and 24 Hours of Le Mans class winner Nico Prost.
He would go on to win seven races and finish third overall in the championship standings despite having missed the first half of the season. He had three top ten finishes on his way to 21st place in the 2022 Formula Regional European Championship.
2023 is first time the Toyota FT-60 based category has run as a Formula Regional Championship and it is proving to be a hotly-contested series, with Charlie Wurz narrowly leading home favourite Callum Hedge.
The addition of Louis Foster to the third round of the championship added another dimension with Foster immediately winning over his debut weekend. A full field is expected for this weekend's Grand Prix event.