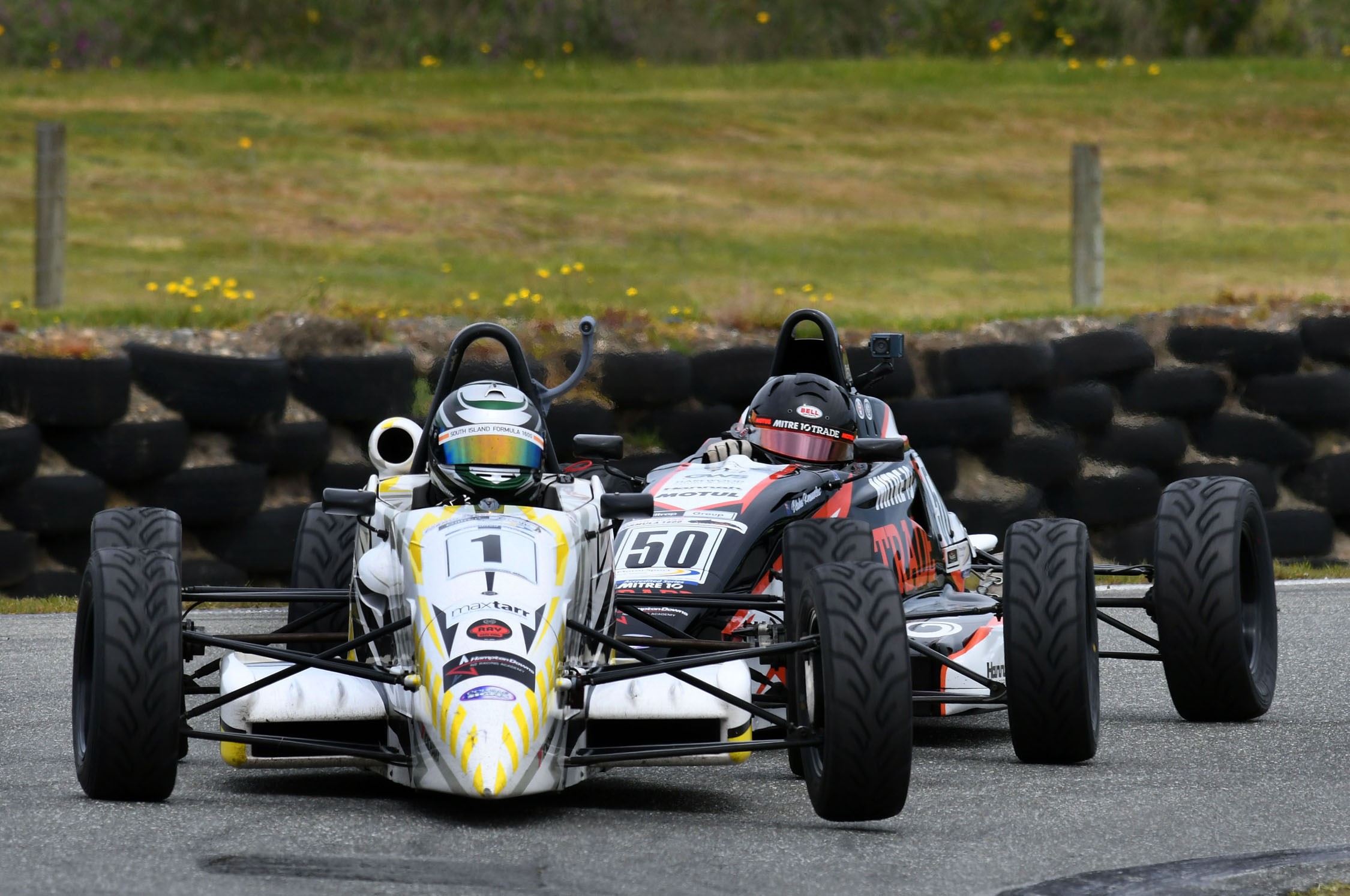 Crosbie to start NZ Formula Ford title defence at NZ Grand Prix meeting
Current New Zealand Formula Ford champion, Alex Crosbie, will return to defend his title as the four-round 2023 NAPA Auto Parts NZ Formula Ford Championship gets underway this weekend at Hampton Downs Motorsport Park in Waikato. The weekend also doubles as the fifth round of the 2022/23 Giltrap Group North Island Formula Ford Series (NIFF) and over 20-cars are expected on the grid in support of the 2023 New Zealand Grand Prix.
Crosbie (Ray GR21) will face some stiff competition from 13 other drivers who have entered the national championship, including Dylan Grant (Van Diemen RF05), Blake Dowdall (Spectrum 015), Blake Knowles (Van Diemen RF05), Daniel Brown (Ray GR21), Mason Potter (Van Diemen Stealth) and Leo Scott (Spectrum 015).
Knowles and Brown are in a fierce battle with Crosbie for the South Island title while rookie drivers Caleb Byers (Ray GR21) and William Neale (Van Diemen RF94 Stealth) have also made the trip north.
With the non-entry of current NIFF points leader Liam Sceats, it now opens the door for Dowdall, Potter, Scott and Grant to compete for the NIFF title. While Dowdall sits second overall ahead of Potter, Dylan Grant is the in-form driver and dominated the last round in Taupo in late November 2022.
Making a return to the Formula Ford category is ex Supercars and Bathurst 1000 winner, Greg Murphy. Murphy last competed in the 1990/91 season finishing third overall and will join the grid in Shane Drake's ex works Marlboro Van Diemen RF92, originally driven by Vincent Radermecker in the 1992 Rapid Fit British Formula Ford Championship.
Also returning to the NIFF grid after major accidents at the Supercars round in September are Zach Blincoe (Mygale SJ07) and Judd Christensen in his ex-Brendon Hartley Stealth. Kyan Davie (Spectrum 015) also marks a return to the category after a couple of rounds off.
Drivers will face three 10-lap races over the weekend with a $1,010,10 cash prize for fastest qualifier provided by the Hampton Downs NZ Racing Academy which also provides a travel fund for both North and South Island series. NAPA Auto Parts are also providing a $230 trade voucher for the North Island Series 'Driver of the Day'.
The 2023 NZ Formula Ford Championship includes two North and two South Island rounds with the Morrie Smith Memorial Trophy up for grabs at the final race of the first round, the Ron frost Memorial Trophy to be contested at the final race of Round 2 and the Stephen Gillard Memorial Trophy for the highest placed Rookie at the end of the championship.
The Giltrap Group North Island Formula Ford Series is also supported by Yokohama, the Tony Quinn Foundation and NAPA Auto Parts.