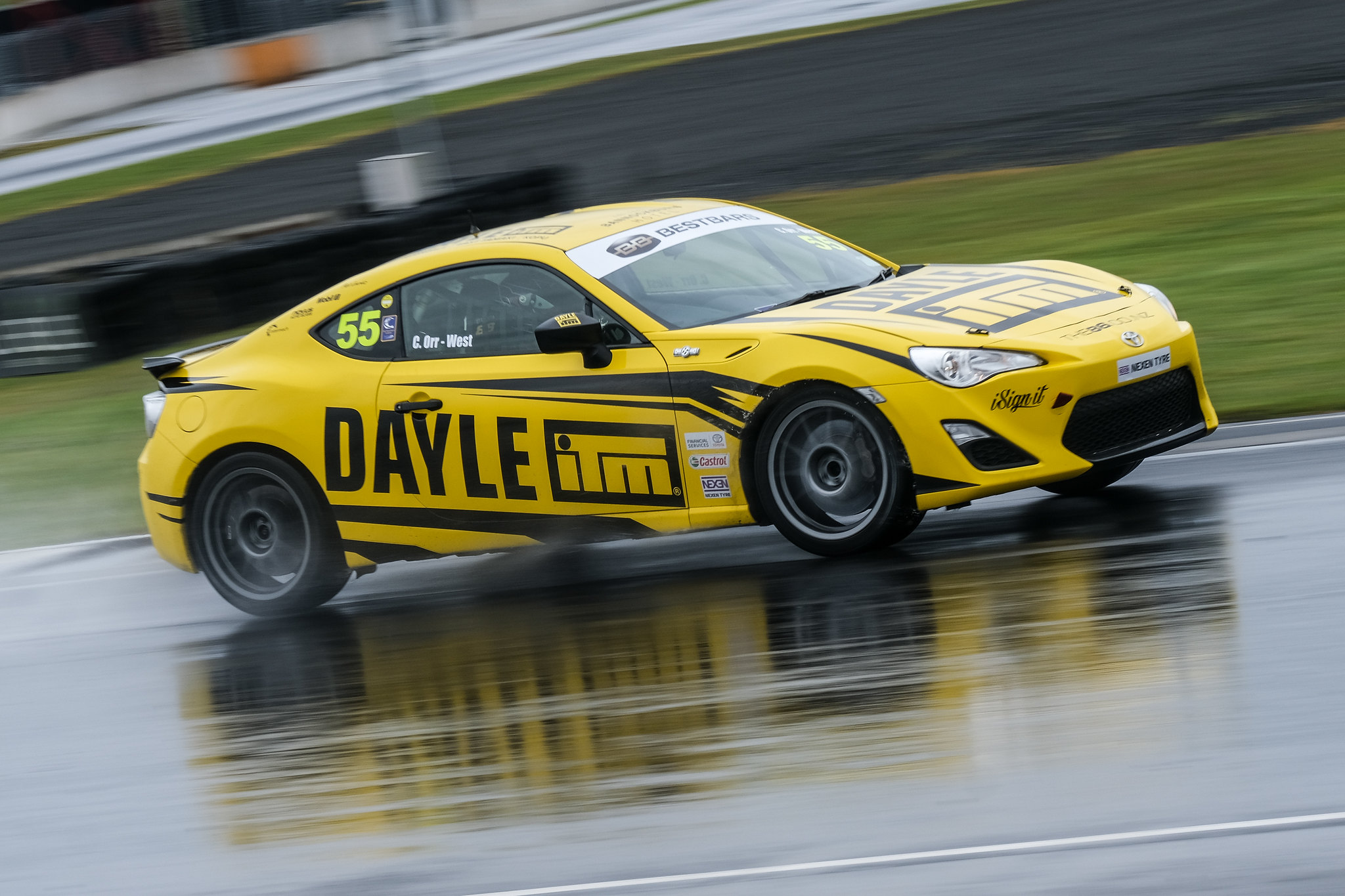 TOYOTA GAZOO Racing New Zealand enduro field ready to race
TOYOTA GAZOO Racing New Zealand's two round mini endurance championship gets underway this weekend and there's plenty of interest on the driver front with champions and rookies alike set to take on the two one-hour races on Saturday.
2019/2020 Best Bars Toyota 86 Champ Peter Vodanovich is the pick of the bunch, and although his own championship winning car has been sold, he'll be alongside Mark Mallard in his TR86. Mallard was a stand-out performer as a rookie at the delayed final round of the Best Bars championship at Hampton Downs in September and will benefit hugely from the input of Vodanovich.
Another big name in the field is two time Toyota Racing Series winner, Porsche GT3 champion and Bathurst 12 Hour class winner Daniel Gaunt. The vastly experienced 35 year old will partner young gun Tayler Bryant in the recently revealed MTF Finance TR86 which Bryant will use to contest the full 2021 Best Bars Toyota 86 Championship.
Gaunt knows his way around a TR86 and the Hampton Downs track and will be quick from the first lap. With Bryant finding speed with every outing, they too could be a formidable combination. The pair will be engineered by former Team Kiwi Racing V8 Supercar engineers Ian McNabb and Todd Bickerton. These two also engineered Callum Hedge during his championship winning 2018-2019 Toyota 86 campaign for CareVets.
Connor Adam and Billy Frazer are another strong pairing – both fully capable of winning races and being at the front end of any New Zealand motorsport grid. With race wins behind them in Toyota 86 and junior single seaters, they will also be pushing hard for wins. Summer series regular Brock Gilchrist is also confirmed with Casey Sturrock.
A race winner and podium finisher in the Castrol BMW E30 series over the past couple of seasons, it will be interesting to see how he stacks up against Gilchrist, who has become a pacesetter and potential race winner in TR86 races.
Christina Orr-West and Rowan Shepherd were confirmed for the two events a while back and will be another strong combination. Shepherd is a rising saloon car star who has caught the eye in a variety of categories while Orr-West is arguably New Zealand's fastest ever female racer having driven in everything from Ssangyong to Indy Lights. She comes to the mini enduros on the back of a superb South Island Endurance Series campaign with Brendon Leitch in the Dayle ITM Audi R8, so will no doubt be eager to maintain front running form.
The events in November and December 2020 do not form part of the 2021 Best Bars sprint championship calendar but are a stand-alone endurance championship series designed to encourage current TR 86 drivers to team up with a new competitor from outside of the series to run a two-driver team. The endurance championship offers a significant prize fund based on a minimum 10 car grid with the winners receiving $10,000 towards their 2021 Best Bars Toyota 86 Championship registration plus a prize draw of $5,000 for one lucky team – also to go towards their championship registration.