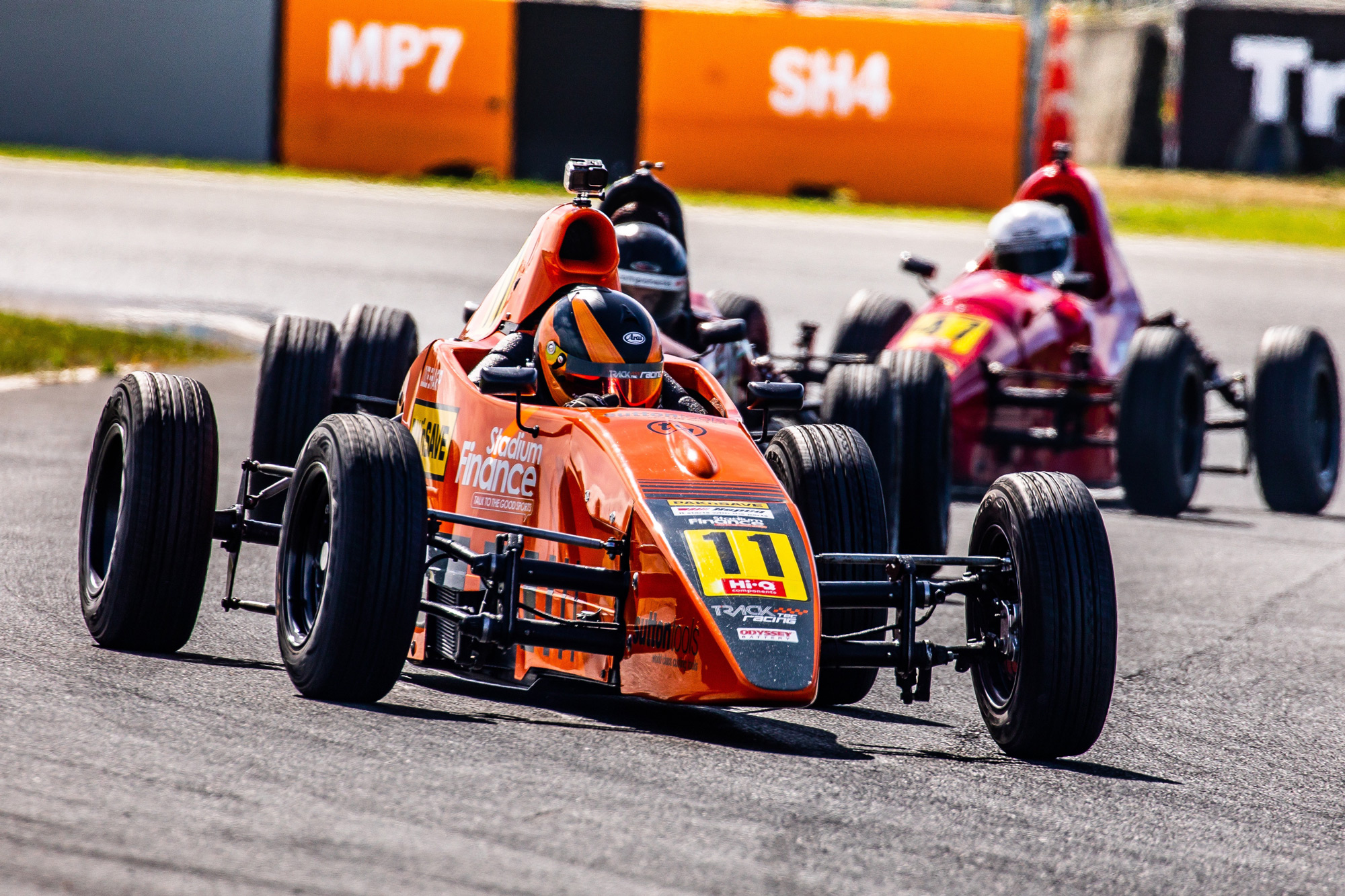 Top five for Sharp in Formula First round at Pukekohe
Louis Sharp continues to move forward after competing in the penultimate round of the Hi-Q Components 2020/21 NZ Formula First Championship, held at Pukekohe Park Raceway, Auckland, over the weekend. Having qualified in seventh, the Christchurch teenager finished fourth, seventh and fifth in the three races making up the seventh round of the series.
"I'm pretty pleased with the way it went," commented Sharp. "We made a few mistakes that I can learn from and that's what this season is about."
While Sharp got a poor start in Saturday's opening race, he was still able to make his way through the field to finish fourth.
"I tried a different technique at the start and got a poor launch, then got tapped by another car but was able to hold on. The car was mint which gave me the confidence to make my way through the field. Unfortunately, there was a safety car period which impacted on the laps we were able to race.
"Sunday morning we had mixed conditions. I was starting on a wet track on the inside, whereas the dry line was on the outside. From the start I dropped down to P8 then made my way up to P7, then had a big moment through turns 3-4, through the complex and dropped back to eighth. When I got back to seventh it was too late to catch the pack up the front as it had got away.
"The final race was really cool as it was so close. At one stage we had seven different lead changes as we were all mixing up the places. I probably had slightly too higher tyre pressure as the tyres took a while to come on, so really happy with fifth."
Chris Symon, who won all three races over the weekend, beat Liam Foster by just 0.049 seconds with the top seven finishes separated by just 0.424 seconds.
"I felt we had the right pace so it's a shame that we couldn't get an even better result. I'm particularly happy with fourth in the first race and the way I drove in the last one. It's been a really good learning experience for me."
The series will return to the Bruce McLaren Motorsport Park in Taupo, 16-18 April, for the final round of the season.
"We have a strong car, so we should be able to continue moving forward. There's a couple of things I need to focus on but really looking forward to it."