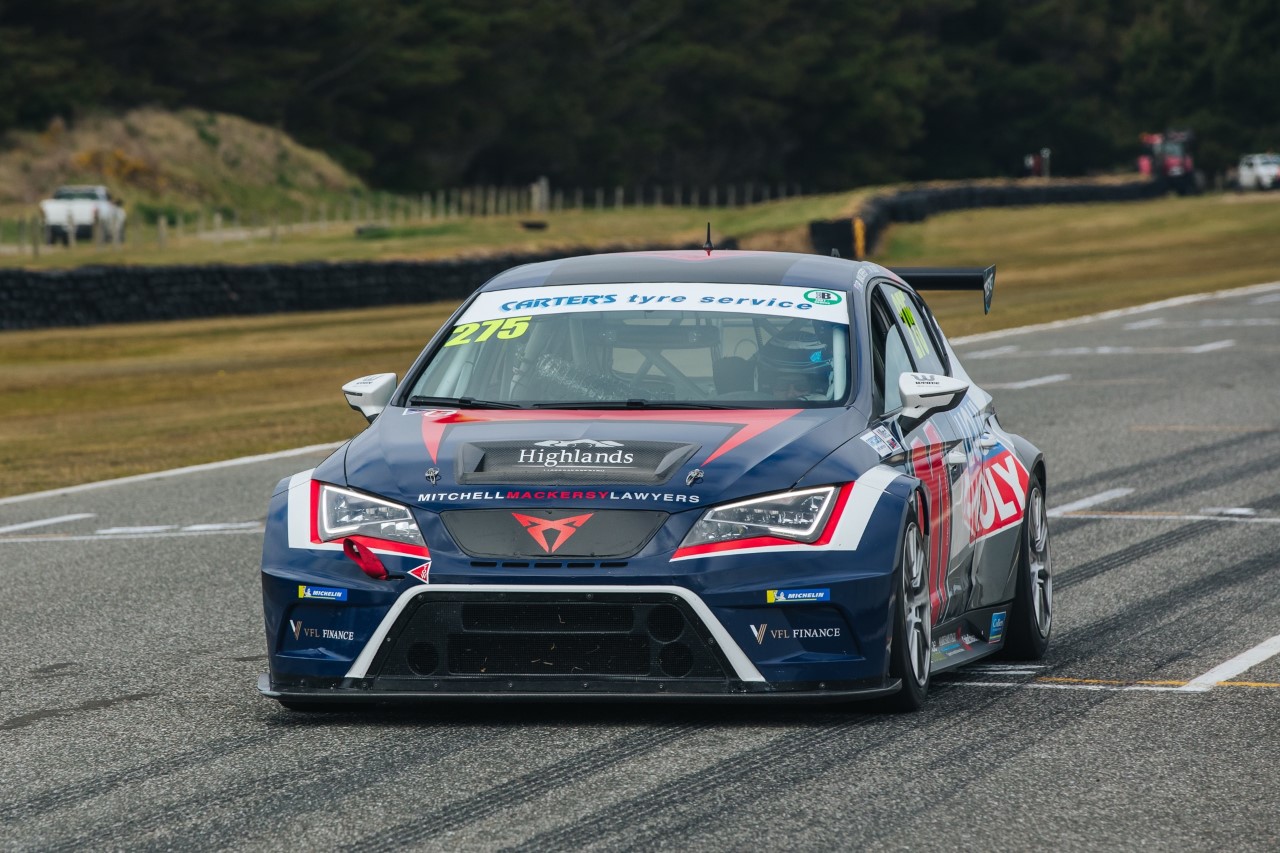 M Developments confirm two Super Production entries
M Developments have confirmed that they will run two race cars in the Super Production round at Highlands Motorsport Park, Cromwell, 23-24 April 2021. As well as running Paul Radisich in the Allied Petroleum TCR New Zealand Championship races, the team has entered two cars in the Super Production series with Queenstown locals Mike Hall and Mike Sheehan taking part in what is shaping up to be thrilling weekend of motorsport.
Mike Hall will pilot a 2 litre, front wheel drive, VW Golf Cup, quite different from his usual helicopter and fixed wing flying for Airwork NZ Ltd as Commercial Director. Pre-covid he spent five months of the year travelling and found the race track is probably tamer than many of the countries he conducts his business.
New to the track, and with borders closed, Hall has taken up racing to help replace some of the excitement lost by the current restricted travel conditions.
"Getting out in a race car has been a big learning curve and I have really enjoyed getting to grips with what is an exciting NZ sport," Hall said.
Hall competed in his first race last weekend at Teretonga Park, Invercargill, bringing home a first-place trophy in the annual A1 Auto Services 1 hour race.
Current FIA Group N 2WD NZ Rally Champion, Mike Sheehan, will be competing in his Cupra TCR, which has a unique history having competed in the Spa 12 hour, Silverstone 12 hour and Barcelona 24 hour races.
Despite sharing the same underpinnings, the Cupra is set apart from the M Developments Volkswagen TCR with a DSG gearbox. The Cupra also ran with the M Developments team in the 2019 South Island Endurance Series with drivers Ron Mackersy & Warren Good.
Although Sheehan has a love of rallying, the lure of having Highlands on the doorstep as well as being able to have a go at endurance racing was too good to pass up when the opportunity to purchase the ex Mackersy/Good TCR came along.
"Who knew such a car could have so much grip," said Sheehan. "The differences between rallying and circuit racing are vast and I have a great deal to learn but the challenge of 'swapping codes' for a few years excites me.
"Working with the experienced and friendly team at M Developments is just the cream on top and I cannot wait to experience the rush of traffic and close door-to-door battling" Sheehan said.
The Super Production Series incorporates both the Allied Petroleum TCR New Zealand and Production Racing Championships' on the same grid.
The one-round only, at the Highlands Motorsport Park, will see three races over two days to decide the NZ titles for both categories, 23-24 April 2021.