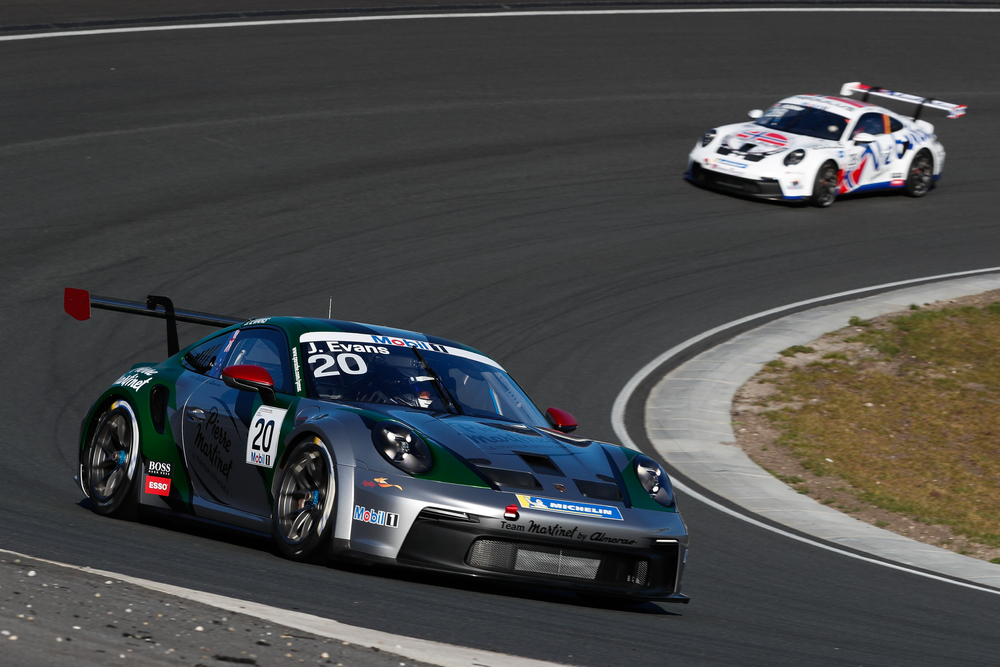 Jaxon Evans confirms World Endurance Championship campaign with Porsche customer team
Jaxon Evans has received a boost to the start of what will be an exciting 2021 motorsport campaign abroad, welcoming Dutton Garage and EMA Group as new partners for this season.
Branding from Dutton Garage and one of the EMA Group subsidiaries (AF Engineering Services) will adorn both Evans' helmet visor and racing overalls. The Melbourne business group will also be visible in supporting social and digital media content, documenting Jaxon's motorsport journey with Porsche and his performances through the year at some the world's biggest motorsport events.
It will be a busy year of racing for the two-time Porsche Carrera Cup Champion (2018 –Australia; France – 2020) after recently confirming that he will join Team Martinet by Alméras in the 2021 Porsche Mobil 1 Supercup. The 2021 Supercup season got underway on the 30th March at the official rollout event, where Evans experienced the new 992 generation Porsche 911 GT3 Cup car for the first time.
In its 29th season, the international one-make cup will again run exclusively as support to the FIA Formula One World Championship and be shown live and repeated on FoxSports and Kayo Sports across Australia. In New Zealand, the Porsche Mobil 1 Supercup Championship will also be broadcast live on SparkSport, with additional global reach across multiple TV networks and general media platforms.
Evans has also been included as part of the driver line-up for Porsche customer racing team, Dempsey Proton Racing, in the FIA World Endurance Championship this year and is set to announce further appearances in marque GT events this year, including VLN races to gain further experience on tracks such as the Nürburgring-Nordschleife.
"It is a delight to welcome Dutton Garage and EMA Group onboard for 2021. I am grateful to have this opportunity to work together – not only for the upcoming season but progressively into the future, with our aligned motorsport aspirations," said Evans.
According to Mathew Nilsson, Team Manager for Dutton EMA Motorsport, to align with Dutton Garage in supporting Jaxon was an exciting prospect and easy decision to make.
"Jaxon is a wonderful talent, who has proven himself locally in Australia and New Zealand and is now forging a successful career on the international stage. The opportunity to support Jaxon with his career development was not to be missed, we look forward to watching his progress and success and wish him the absolute best," said Nilsson.