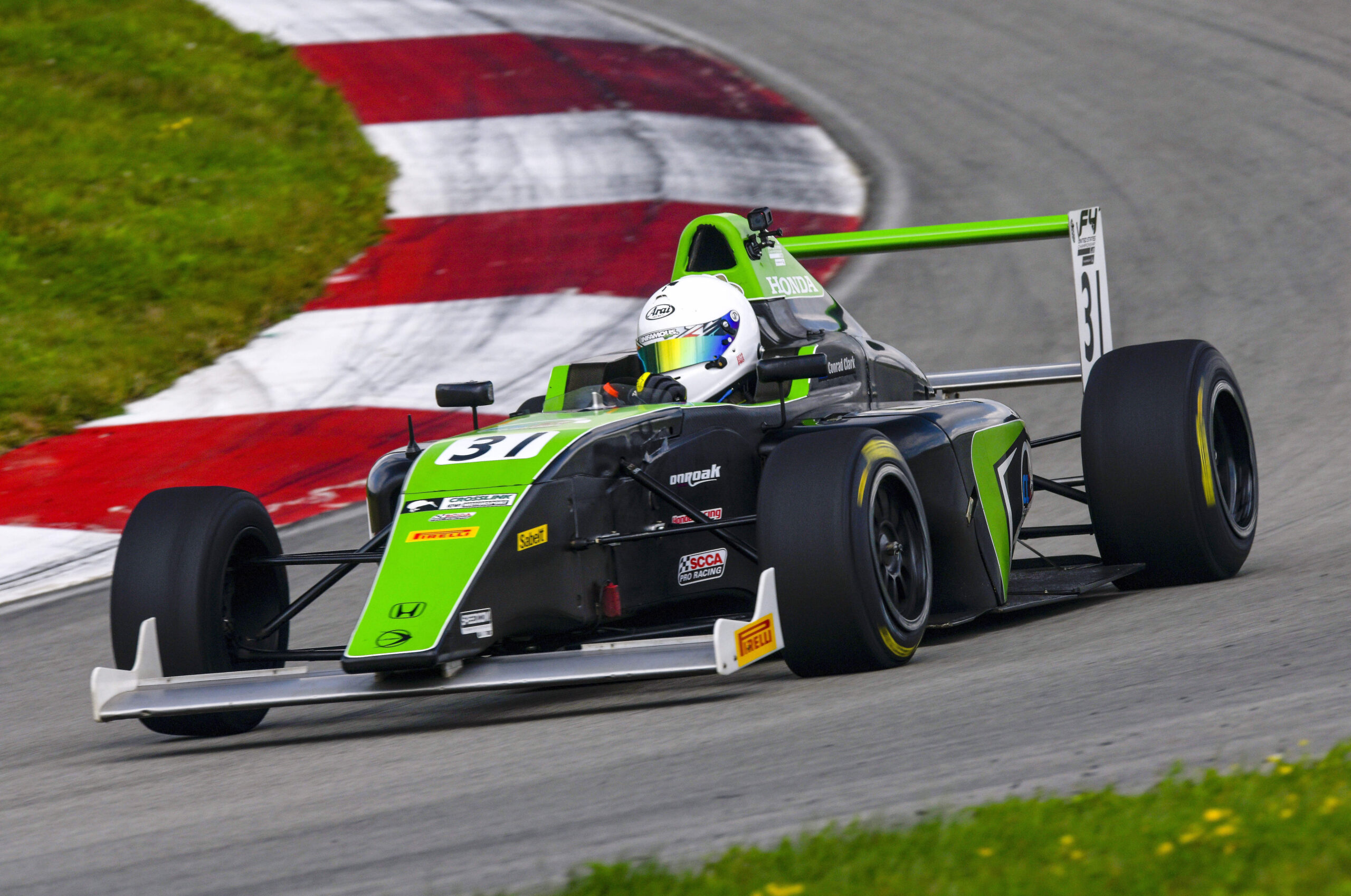 Top five finish highlights Conrad Clark's up and down weekend
An up and down weekend at the New Jersey Motorsport Park for Taupō racer Conrad Clark has seen him move into the top ten of the Formula 4 United States Championship after recording a season-best fifth position.
After making great progress at previous events, the 15-year-old started his weekend strongly in practice. Although he was unable to set a competitive time due to the multiple red flag interruptions, he felt the most comfortable he has ever been in his Kiwi Motorsport F4 race car.
Thanks to a relatively clean qualifying session, Clark was able to convert his Friday practice pace into a strong qualifying result, ending the session seventh, just half a second from the pole position time.
The first of the weekend's three 30-minute races did not go to plan, however, with Clark being squeezed off the track early on in the race and left to try to recover back into the points. Unfortunately, he was unable to get back into the top ten and had to settle for 11th.
"It was a shame that the first race didn't go how we wanted it after I was squeezed off I overdrove it a little bit and could only get back to 11th," commented Clark.
"It left us wondering what could have been, again, but we will learn from it and move on."
Everything seemed to fall into place for Clark during race two after starting a lowly 13th. A strong start and clean race allowed Clark to put his pace to work, setting a lap just three tenths from the fastest lap on the way to his personal best fifth-place finish.
The final race of the weekend was looking to be another strong finish for Clark until he was ruled out of the race on the penultimate lap after getting involved in an incident with another driver while running in sixth.
"The second race was great!" said an ecstatic Clark.
"Everything went our way for once and we were able to see where our pace could put us on track.
"It gave us great confidence heading into the final race but obviously it wasn't to be which is a shame."
Despite the DNF in race three, Clark now sits tenth in the Formula 4 United States Championship with just two races to go. Those final races will take place at the United States Grand Prix on the Formula One support card.
"It's great to move up into the top ten in the championship which was our goal for the season.
"I'm really looking forward to the F1 event in October! It'll be my first Grand Prix and to be racing at the same event as Kiwi F1 driver Brendon Hartley will be pretty cool!"
Media release: Jordie Peters
Photo: Gavin Baker