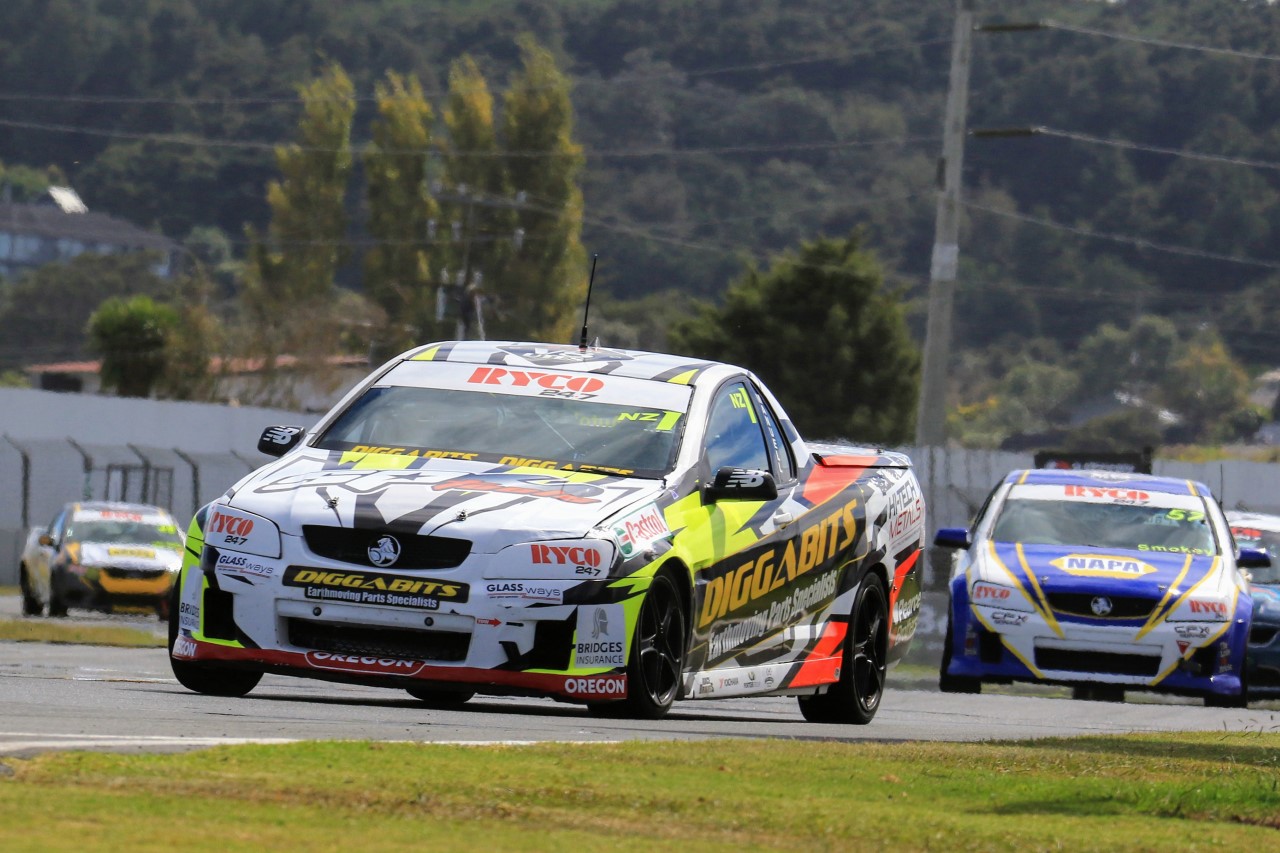 Times tumble in qualifying as V8 Utes get serious
With several new additions to the grid for Round 3 of the RYCO 24.7 V8 Utes championship, qualifying was primed to be a revelation. Times laid down in the morning's practice sessions gave little away, as the drivers stepped it up a notch to make qualifying count.
As expected, series leader Paul Manuell was on another level, confirmed by a blistering 1.15.4, followed by veteran Peter Ward on 1.16.8.
Then in the mid pack things got interesting. Rookie Shane Dias, a regular campaigner in the BMW E30 series, was close behind. His 1.17.09 showeds he's happy with big horsepower, just edging Brett 'The Skud' Rudd – back after a brief layoff. The 8-season racer's 1.17.1 showed he hasn't lost any speed. Another rookie Phil Ross's shows he's getting to grips with his 400hp ute with his 1.17.5. Then seemingly out of nowhere, Stu Monteith put down a 1.17.6 – a full 2 seconds quicker than his practice times, narrowly edging Simon Ussher's 1.17.7.
What's clearly exciting for the RYCO 24.7 V8 Utes is the new talent being attracted to the category. Newcomer Brad Kroef was clearly at home in a V8 Ute. Coming into the event with barely an hour in the driver's seat, his 1.17.9 showed Brad was here to party, beating his more experienced farther Greg on 1.18.1. Then David Lowe's new engine helped him to a 1.18.5 followed by Paul Fougere, again taking a big step up from practice, on 1.18.8.
So with barely a second separating 7 racers in the midfield and sunny skies forecast, race day promises to be intense.