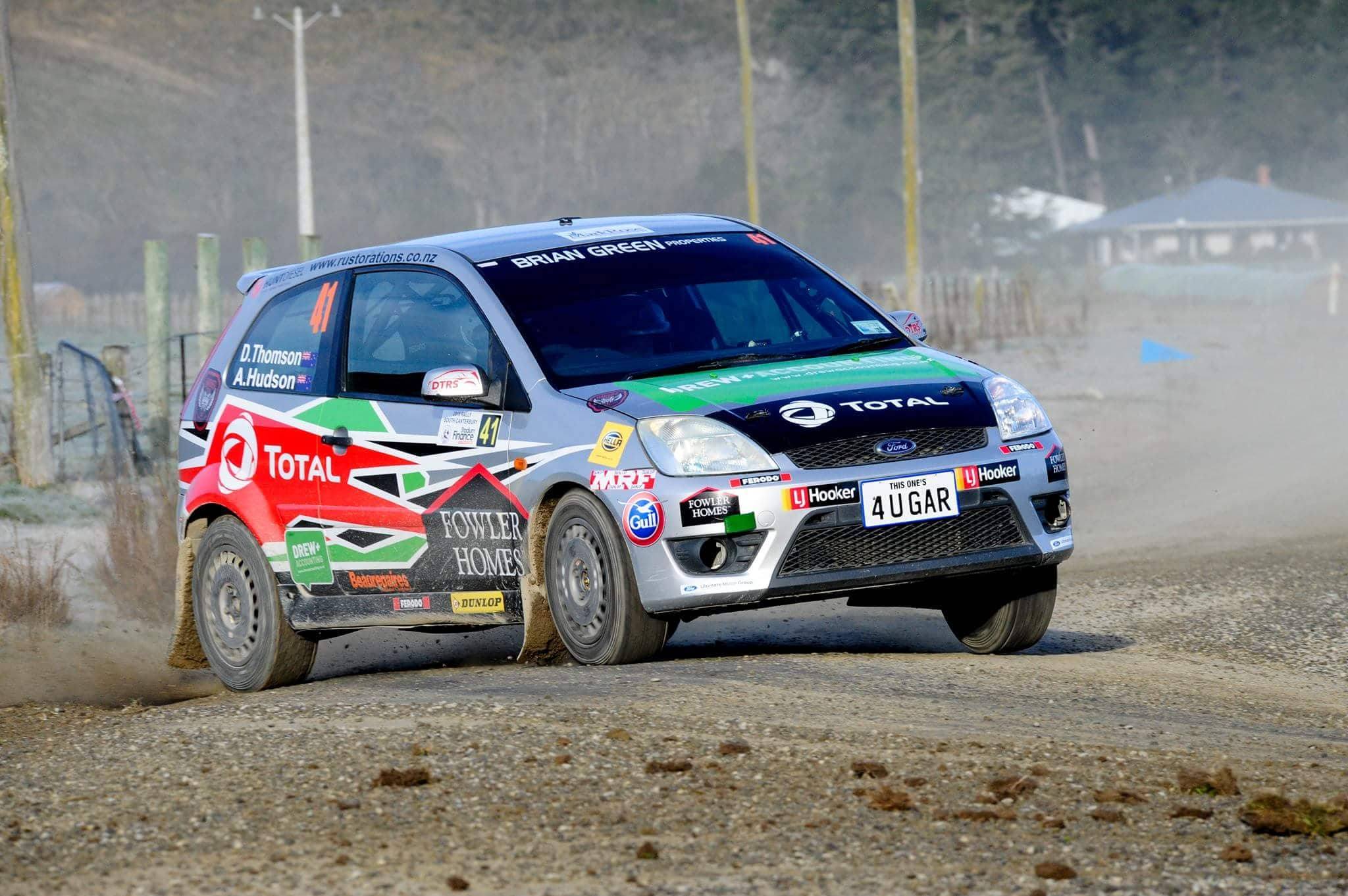 Thomson looks forward to favourite event
Christchurch's Dylan Thomson heads to his favourite round of the Brian Green Property Group New Zealand Rally Championship, the Hyundai NZ Goldrush Rally Coromandel, based from Whitianga this weekend.
After a solid start to the season, Thomson holds a comfortable lead in the Motorsport New Zealand Two-wheel drive championship and is in the box seat to wrap that title up for the second year in a row, this year with a round to spare.
The team are not standing still and have had a busy lead up to the event, with co-driver Amy Hudson one of six selected Rally New Zealand's co-driver academy. With the lessons learnt at the academy plus the facility to complete a two-pass reconnaissance for this event means the team will be writing their own pace notes for the first time.
Further adding to theme of progress, this event represents the first time Richard Baddock of Specialised Auto Services will work with the team on event in preparation for the 2019 season, where Thomson and Hudson will campaign a Subaru Impreza STi in the top class of the championship to be run and prepared by SAS.
"I can't wait to get back to Coromandel, it's my favourite event of the year and this year we've got a lot to look forward to. We practised writing some notes at a recent sprint, but since then Amy has been to the academy and that will make a massive difference for us," says Thomson. "It will also be great to have Richard join us for the event, we're obviously really looking forward to working with him next year but also to have his knowledge and experience not only from a mechanical but also driving point of view will be invaluable."
The Hyundai NZ Goldrush Rally Coromandel takes place on August 18, starting from Whitianga and taking teams across the Coromandel Peninsula for eight special stages totalling 114 kilometres.
Dylan Thomson Rallysport's campaign is supported by Total Lubricants, Riordan and West Transport Pukekohe, Drew + Accounting, Harrier Signs, Rustorations, Specialised Auto Services, Mark Rose Construction, LJ Hooker, Fowler Homes South Auckland and New Zealand, Northwood Beaurepaires, Ford Ultimate Motor Group, Jivan Produce, Dunlop, Hunt Diesel, Ferodo Racing Pads and GHL Tempfence.
Release: BB Media