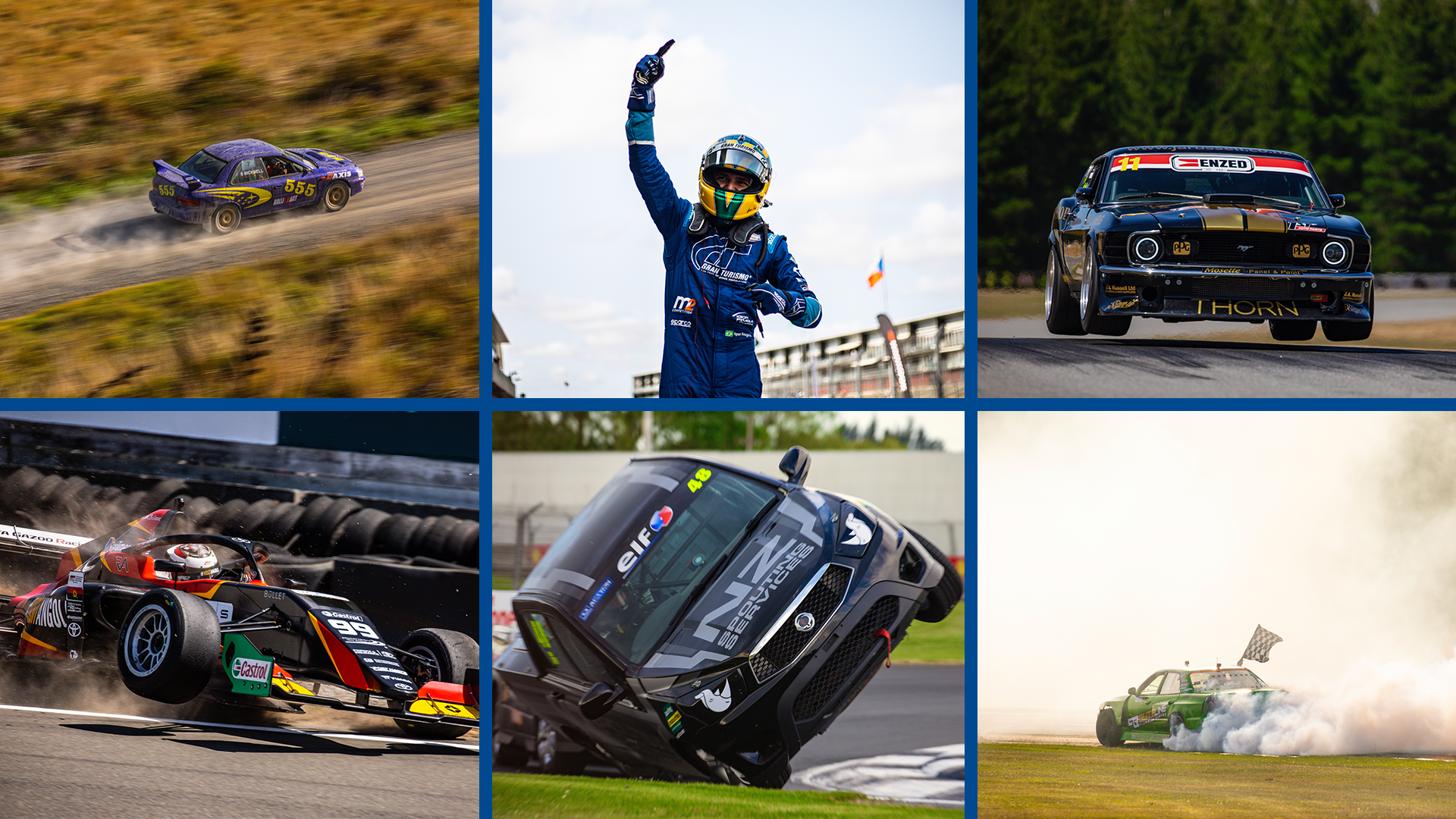 Tayler Burke wins MotorSport New Zealand photographer of the Year
Tayler Burke has won the photographer of the year award for the best portfolio, one of two photography awards on offer from MotorSport New Zealand.
The photographer of the year award recognises the best portfolio comprised of six photos taken of any event, competitor or aspect of motorsport under the jurisdiction of MotorSport New Zealand.
The media awards, usually presented as part of MotorSport New Zealand's annual awards night, see a range of awards presented as recognition of the media's contribution to the sport. The awards are presented for work completed during the 2019-2020 financial year.
Burke, winner of the 2018-19 President's Award for best single-shot, submitted a diverse portfolio of shots from across the sport which attracted commendation from the judges.
The judges commented: "Tayler's diverse portfolio encompassed multiple aspects and disciplines within the sport. His shots were sharp and well composed and truly captured 'the moment' which will tell stories for years to come."
The judge also recognised finalists, Bruce Jenkins, Aaron Wishart and Becky Ladbrook for their high-quality submissions.
MotorSport New Zealand's Acting CEO Elton Goonan congratulated Burke for his second photo award in as many years.
"Congratulations to Tayler for his achievement," said Goonan. "He has demonstrated a huge drive to improve his photography and is reaping the rewards of that work ethic.
"It's fantastic to see more young people getting involved in this side of motorsport and striving to be the best."
The 2019-20 MotorSport New Zealand media awards are now complete. Entry details for the 2020-21 awards will be released near March.
WINNING PORTFOLIO: