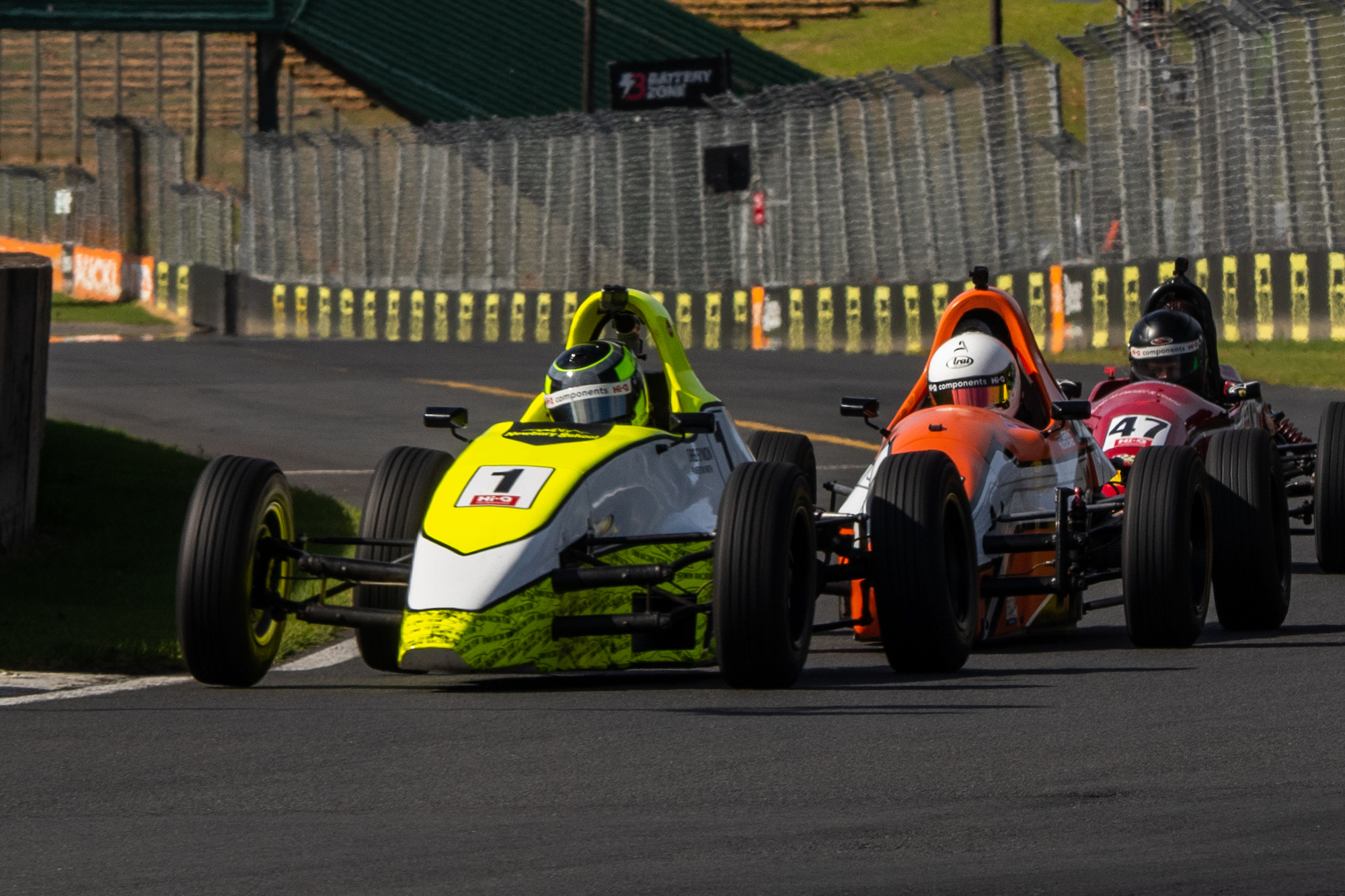 Symon snatches Pukekohe Formula First victory
Chris Symon has won race eight of the Hi-Q Components NZ Formula First Championship in classic Pukekohe Park fashion, with a three-wide finish at the line. Symon edged Leo Scott, second, and Zach Blincoe, third, to the line by 0.103s and 0.109s respectively.
Despite starting from pole, Symon didn't get an optimal start and was shuffled down a few positions at the start of the race. With the emergence of a six-car scrap for the win, that mistake quickly became forgiven as the close racing allowed Symon to buy back into the fight.
Championship leader Dylan Grant was next across the line, 0.203s from the leader in fourth place, his lowest placing in his so far domanint season. Next was Mason Potter, who had an up and down race after starting on the front row and taking the early lead. He bounced between the front and the rear of the Formula First freight train by ultimately ended up in fifth place.
Jensen Foster enjoyed dicing up the front as part of the lead pack but unfortunately ran off the track on the final lap and lost sight of the group. Foster still managed in finish in sixth.
Hayden Lines finished in seventh after a good battle with Jenson Bate who was just 0.028s behind in eighth. Blake Dowdall and Mauro Iglesias did not finish.