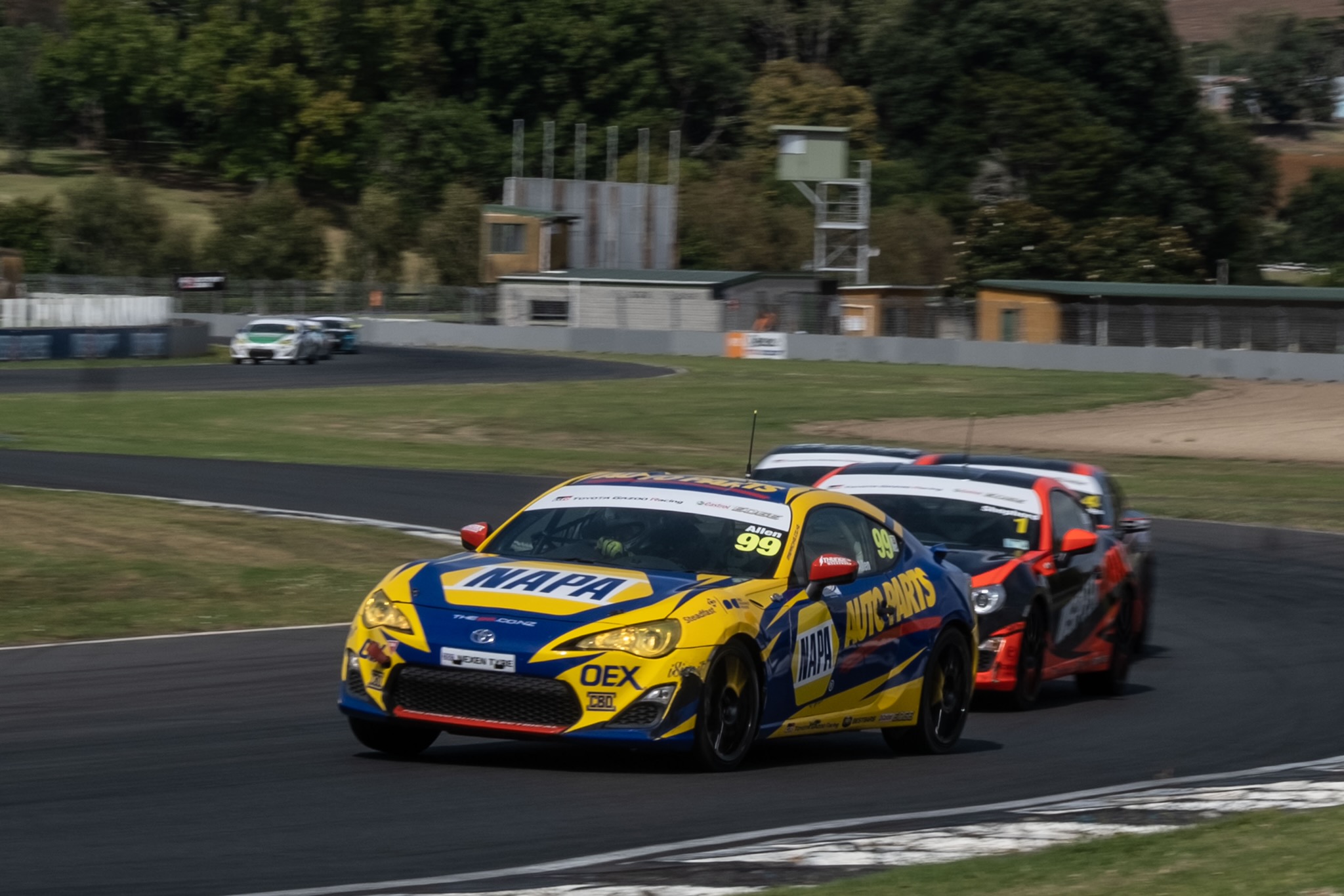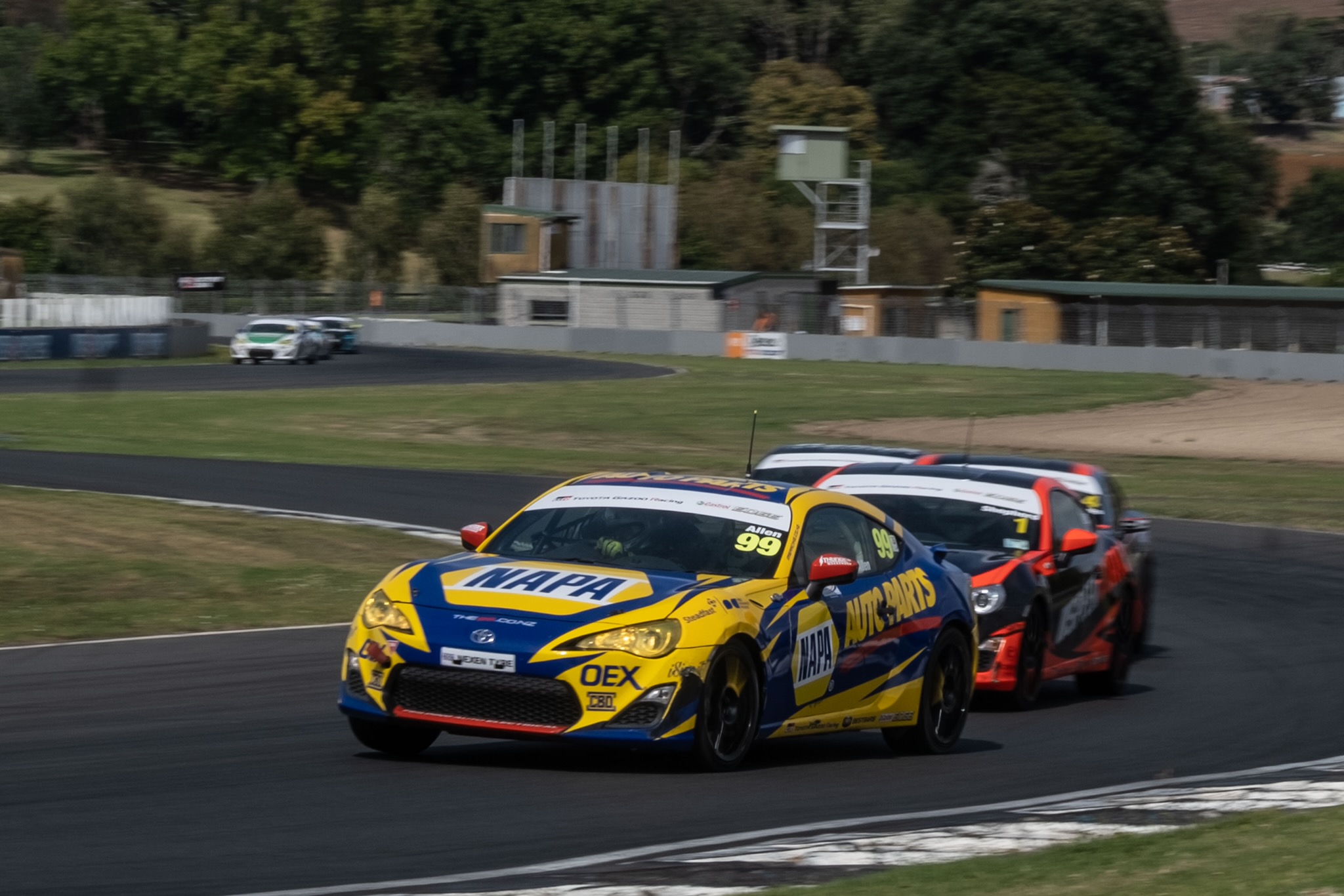 Justin Allen takes stylish maiden Toyota 86 win after epic Pukekohe duel
Justin Allen came out best in a thrilling duel with champion Rowan Shepherd at Pukekohe Park this morning to take his first victory in the Toyota 86 Championship.
The race – the first of the weekend – saw most of the top ten running nose to tail for the majority of the full ten laps as Shepherd fought to stay out front having started on pole position.
Allen in the NAPA Autoparts car was right on his tail from the third corner and never let up with the pressure. He filled the mirrors on the Speed Works car from the third lap onwards and on lap five momentarily took the lead with a bold move through the complex. Shepherd was able to fight back but couldn't break away from Allen or the pack behind him headed by championship leader Simon Evans.
With just under two laps to go Allen pulled the same move with even more commitment through the complex and managed to stay ahead through the hairpin and up over the Mountain heading into the final lap. Shepherd was on his tail throughout looking left and right for a way by but Allen held his nerve and swept across the line to take a well-deserved first win.
He'd been the man to beat in practice on Friday and had been fast in every session, but was delighted to bag that elusive first win and signal he's not ready yet to concede this year's title to either Evans or Shepherd.
"That's great for the team. I knew he wouldn't give up after I tried the move the first time so I had to be even more committed the next time," he said afterwards. "It wasn't Rowan being slower, I just had to give it everything to have a chance of getting past him. Thankfully it stuck and I came out ahead and managed to hang on. I want this to be a three-way battle for the title not a two-way one, the car was excellent and I'm ready for the second race. Bring it on."
Behind Allen, Shepherd and Evans, Brock Gilchrist had a fine race for CareVets Racing, finding his way past Marco Giltrap and battling his way back towards the front with some searing laps that saw him up with the leaders in the final moments. Unfortunately a post-race penalty subsequently dropped him to eighth.
Giltrap was unable to make any progress forward and once Gilchrist was past, he had Hugo Allan in the Heart of Racing car to contend with. Another great battle saw Allan eventually prevail for fifth, with Giltrap taking sixth.
Further back a racy John Penny made a great start to jump from thirteenth on the grid to claim a fighting seventh place, ahead of Ronan Murphy, Matthew McCutcheon and Fynn Osborne.
With the second race grid later in the day being a reversed top ten of the result this morning, Osborne will start on pole position with McCutcheon alongside. With the gaps between the top fifteen cars being hundredths of a second on lap times, it's all set to be another nail-biting freight train of a race.