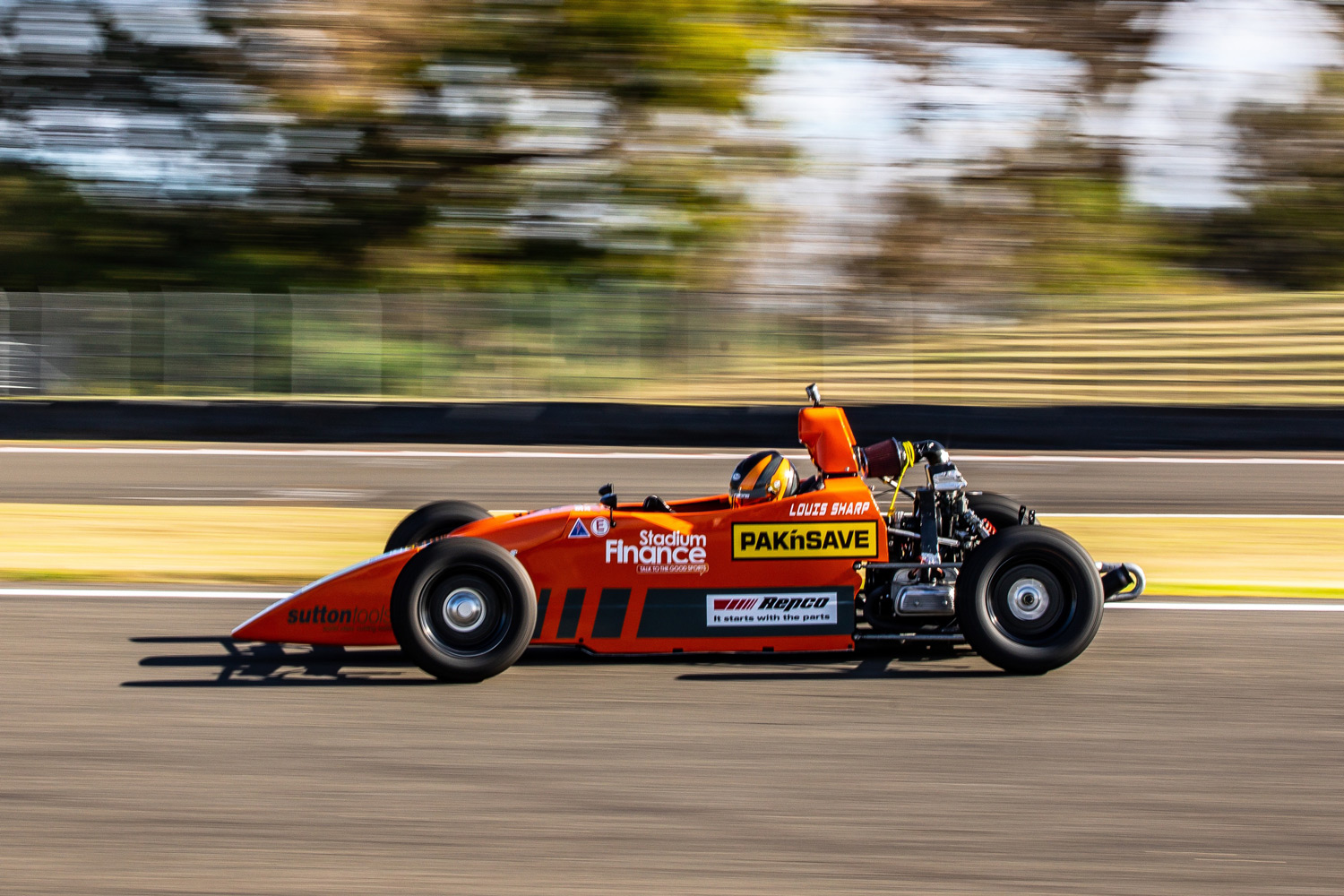 Sharp intent on making gains at Pukekohe Formula First round this weekend
Louis Sharp heads to the seventh round of the Hi-Q Components 2020/21 NZ Formula First Championship at Pukekohe Raceway this weekend intent on moving up the grid. The Kartsport rookie has spent the summer of racing learning race craft, close wheel to wheel competition as well as new circuits in the North Island as he comes to grips with his first year of single-seater racing.
"I'm looking forward to it," commented Sharp. "We got a fourth-place last time we were at Pukekohe so want the same result or even better.
"While a podium would be nice, at the end of the day we will head to the round to do the best we can, staying out of trouble as well. I would love to get a podium but will be happy with knowing we have done the best we can."
The first four rounds of the Formula First series have presented Sharp with needing to learn a new circuit. It's the second time to the Pukekohe for the Sharp who has confidence of what it takes to go fast at this track.
"It's a fast track, quite technical as well," commented Sharp. "It has a bit of everything, bumps, slow and fast corners and straights where you can make good gains from draughting, especially in qualifying.
"I've definitely improved over the summer from the experience. There's still lots to learn but I now have a better understanding of mechanical grip, race craft, changing gears, using heal-toe, draughting and race starts. It has been quite different to karting."
Sharp holds sixth overall on the points table heading into the penultimate round of the championship. Leader Chris Symon has a narrow seven-point lead over Liam Foster with Zac Blincoe third.