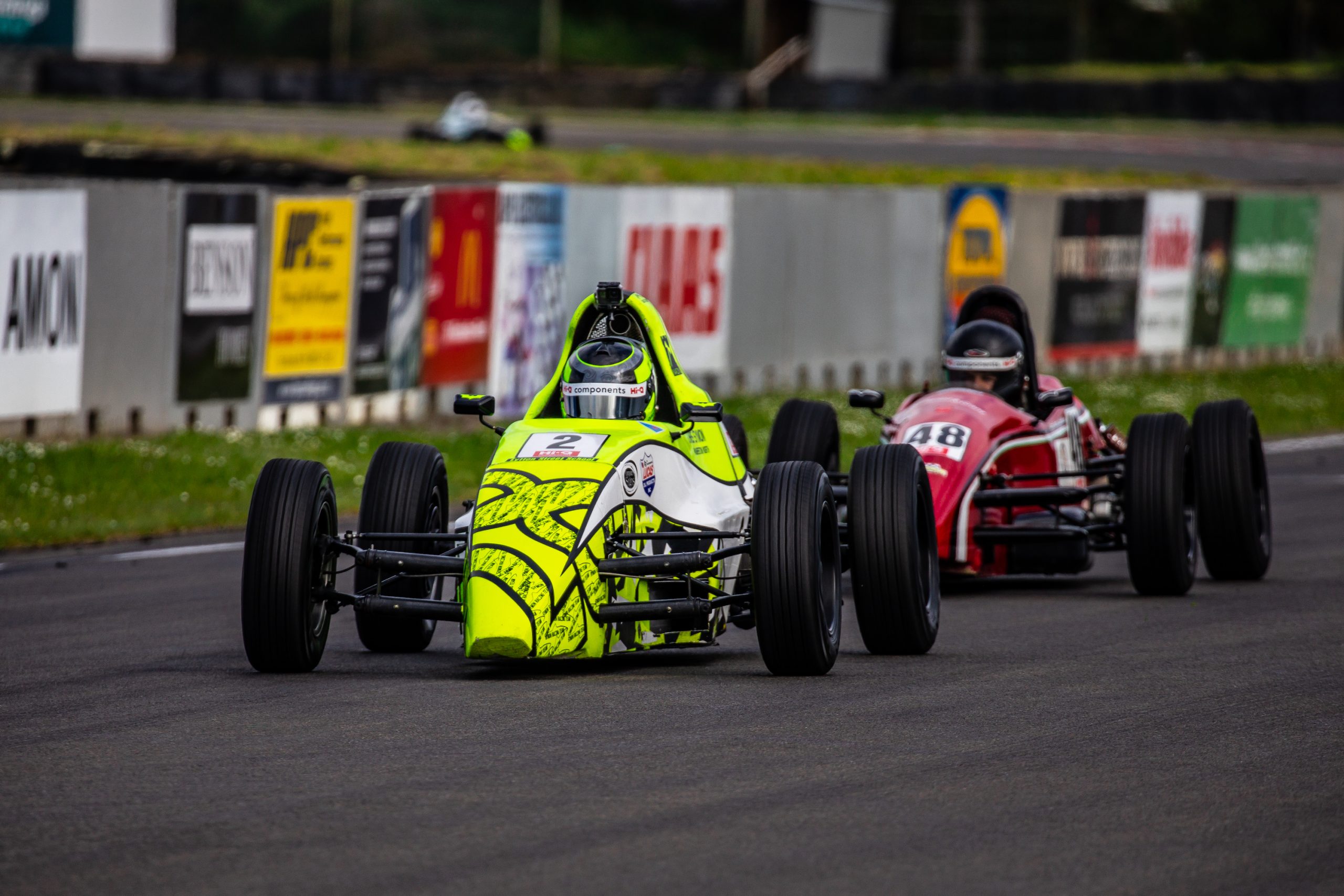 NZ Formula First battle hot at the top
The battle at the top of the Hi-Q Components NZ Formula First Championship is hotting up with just two rounds remaining in the 2020-21 season. Pukekohe Park will play host to the penultimate round this weekend.
Chris Symon currently holds a small seven-point advantage at the top of the points table. Liam Foster sits in second place after his lead was smashed due to being involved in a crash at the most recent race at Manfeild. Both drivers have been racing tit-for-tat all season with Symon taking six race-wins while Foster has an additional two, at eight wins. The one crucial metric the has Symon in front in the points is Foster's DNF results at Manfeild.
In the Championship's last visit to the famed Pukekohe Park circuit, it was Symon who took the honours with three wins from three races. However, it was also the last time Symon won a race this season with Foster having the form of late and winning in all three rounds since.
Sitting comfortably in third place in the points is rookie racer, Zach Blincoe. Blincoe sits over 115 points clear of his nearest drivers in both directions after a breakout double victory at Manfeild last time out. Behind Blincoe is Leo Scott who in his second year of racing has also achieved his first win and numerous strong results but also his fair share of mechanical issues.
Hayden Bakkerus is the next on the championship ladder in fifth place overall and second of the first-year racers.
Races 19, 20 and 21 take place this weekend at the penultimate round of the season at Pukekohe Park. Expect to see some exciting, dynamic and action-packed battles happening at the front of the field. It's standard for the 1200cc air-cooled VW power cars to three-wide into and through a flat-out turn one. The cars will then form a Formula First freight train down the long back straight before an exciting game of who can brake the latest takes place at the hairpin!
Stay tuned to the NZ Formula First Facebook page for updates on the weekend's racing.