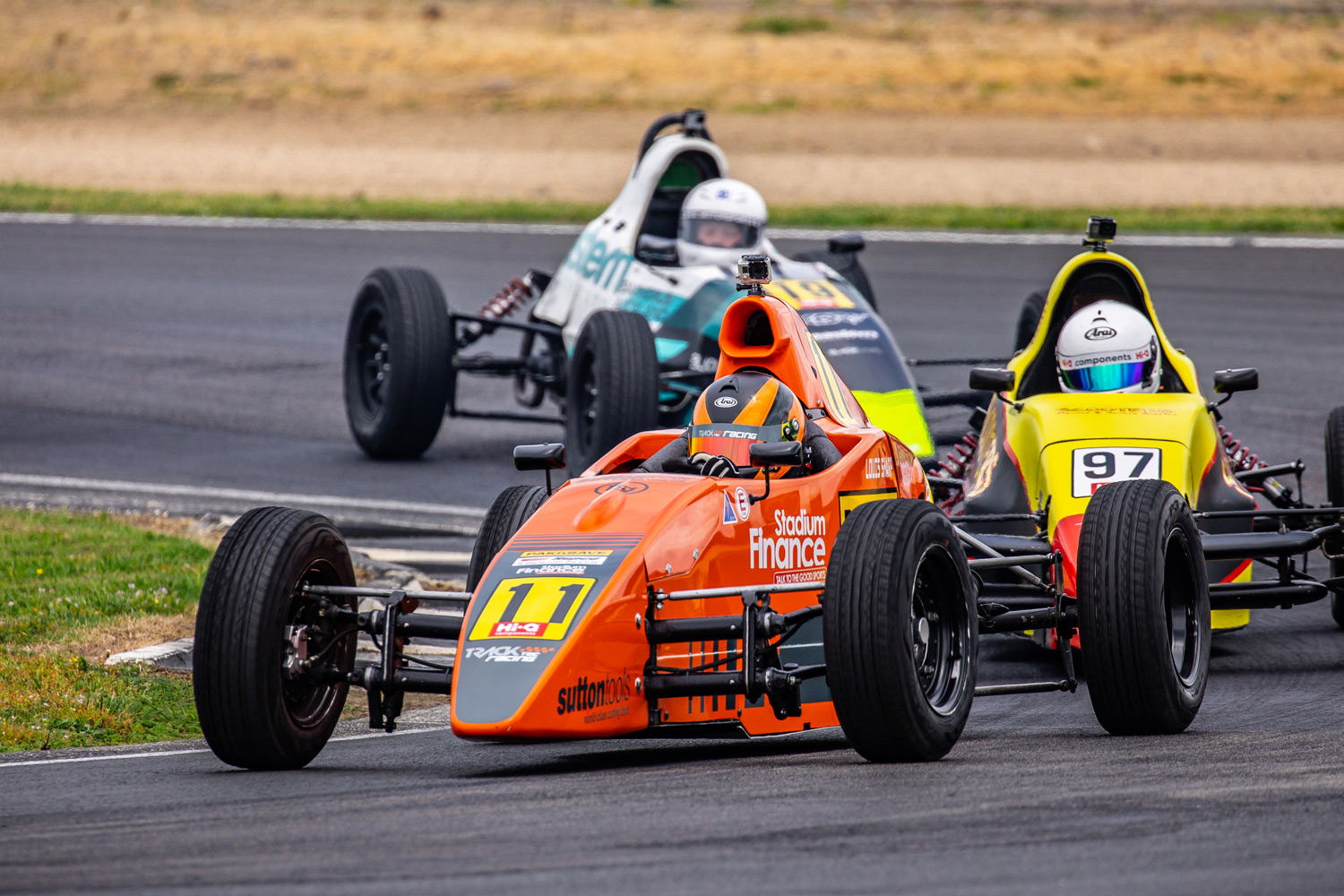 Sharp continues to improve after second consecutive NZ Formula First round
Louis Sharp has continued to improve at the second round of the 2020/21 Hi-Q Components New Zealand Formula First Championship at Hampton Downs on Saturday. Faced with qualifying and three races on a track he hasn't previously been to, the Christchurch teenager was able to improve on last weekend's opening round at Manfeild Circuit Chris Amon in Feilding.
Sharp qualified fourth fastest and then followed this up with a fourth, an eighth and fourth placings in the one-day round.
"We found a little more pace today," commented Sharp. "Having new tyres helped heaps, giving us a lot of pace.
"It's a real cool track. I didn't realise how much elevation it had."
Liam Foster won the opening race after putting a late-race pass on championship leader Chris Symon to take the lead. Amy Foster finished third, ahead of Sharp and Hayden Bakkerus.
The second race of the day provided one of the biggest challenges for both Sharp and the rest of the field with heavy rain falling for much of the time on track.
"That was challenging," said Sharp, "Particularly finding the right revs at the start." This resulted in a stall and slow get away, dropping him to the back of the field.
Two laps into the race then saw the safety car come out with a car stopped in the gravel trap on the exit of the sweeper. As the race eventually got underway again, with three laps to go, the rain returned spreading the field out but without any more incidents. Sharp took advantage of this and continued to move through the field finishing eighth. The win this time going to Symons.
The final third race saw Sharp, at one stage, move up to second. Foster took a convincing second win ahead of Leo Scott. It was a tight battle to the line between Symon in third and Sharp in fourth, only separated by 0.05 of a second at the line.
Former NZ Formula First Champion, Rowan Shepherd, was on hand to advise Sharp and was suitably impressed by the progress made over the weekend with objectives to learn, grow, get faster, gather points and compete to be the best rookie driver.
"Yes, really impressed with today," said Shepherd. "He's come a long way out-of-the-box (in two rounds). He's keen to learn, asks heaps of questions, takes advice on board which is great. Couldn't ask for more at this stage of the championship."
"I've had heaps of fun," said Sharp. "I'm definitely loving it, in fact I'm enjoying it more than karting!"
Both teams and drivers now take a breather before the third round at Pukekohe Park in Auckland the first weekend of December.