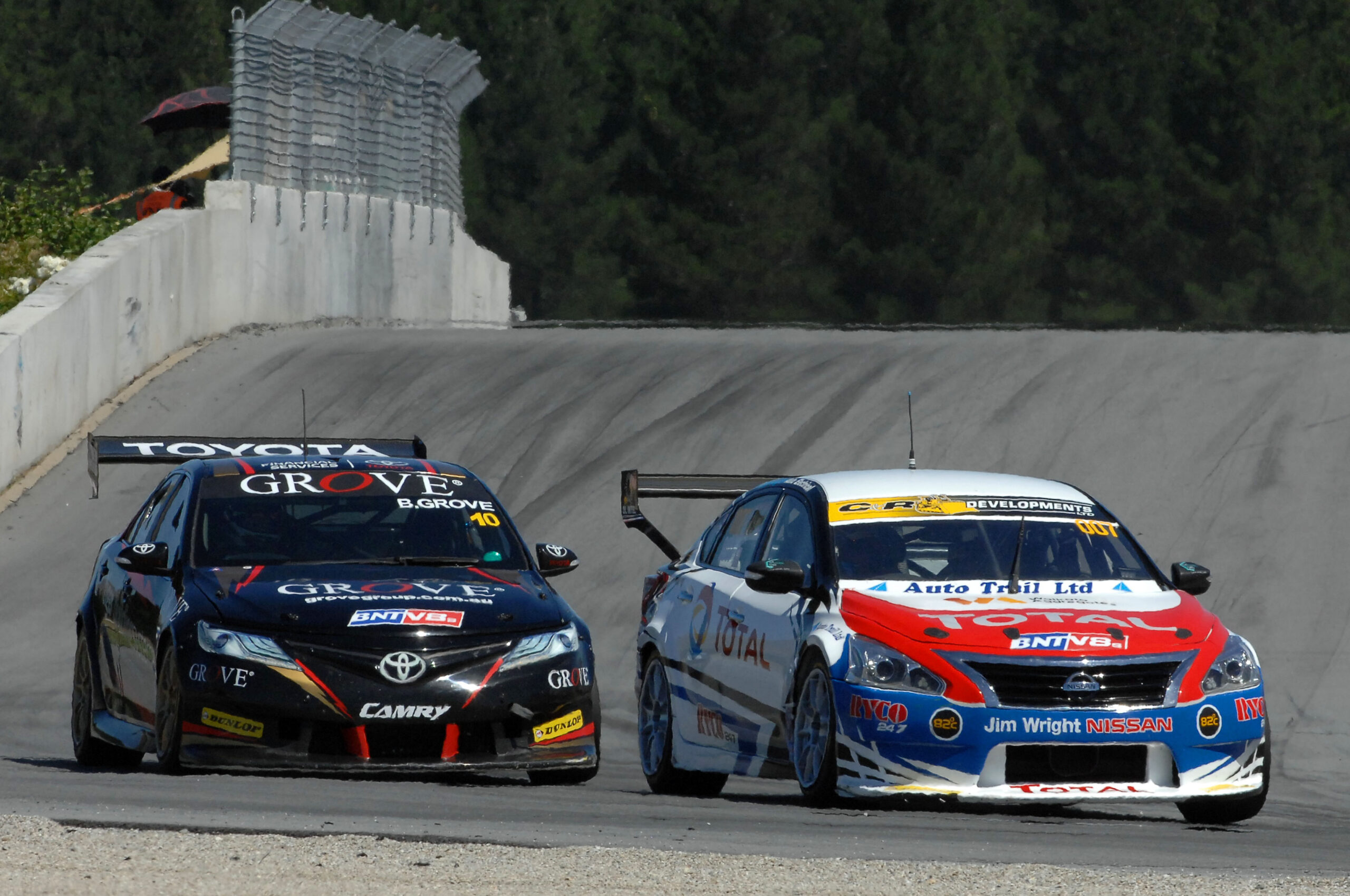 Ross Maintains Second Place in BNT V8s
Cambridge V8 driver Nick Ross has come away from round three of the BNT V8s Championship at Highlands Motorsport Park near Cromwell in second overall for the weekend.
He also maintains second place in the Championship, though Australian driver Jack Smith has extended his points lead.
Ross qualified his Total Lubricants Nissan Altima in third place, and followed it up with a third in race one, eighth in the second race and a second placing in the final race of the weekend.
For Ross, it was a frustrating weekend not being able to extract the best performance out of his Nissan Altima.
"Frustrating weekend for us. We just haven't got any pace in the car at the moment. In the dry we just can't keep up with Jack. We're missing the set-up somewhere, we have some work to do," said Ross.
"We lost an engine in the car on Friday, which put us on the back foot. In the dry we just couldn't keep up with Jack. In the wet the car is phenomenal.
"We're not in the right ball park at the moment, we need to find out where we're going wrong."
Hoping to change his fortunes in the final race of the weekend, Ross and his Concept Motorsport team took a strategy gamble when wet weather descended on the circuit part way through the race.
The team electing to pit and change to wet weather tyres while the rest of the field stayed on dry weather rubber.
"We took the opportunity as soon as the safety car came out to come into the pits and change to wet tyres. Then just as we were about to go back out, the red flag came out. So we lost all the advantage that we had just gained.
"On the restart, we had to start off the back again and work our way up. Salvaging a second place was a good result."
The BNT V8s Championship will stay in the South Island, with Round Four to be held at Teretonga near Invercargill next weekend – a circuit that Ross enjoys and has had success at over the years.
"Really enjoy Teretonga. Turn one there is awesome, looking forward to getting there and seeing what we can do."
Caption: Nick Ross competing at Highlands Motorsport Park near Cromwell over the weekend.
Release: Freddy Foote